Still lifes by Adriaen Coorte (active c.1683-1707) With oeuvre catalogue, by Quentin Buvelot.
A book review by art historian Drs Kees Kaldenbach
In Dutch: published as 'De stillevens van Adriaen Coorte (werkzaam c. 1683-1707) met oevrecatalogus door Quentin Buvelot'.
Published in 2008 by Waanders
as companion to the exhibition Adriaen Coorte,
held in the Mauritshuis, The Hague, 2008.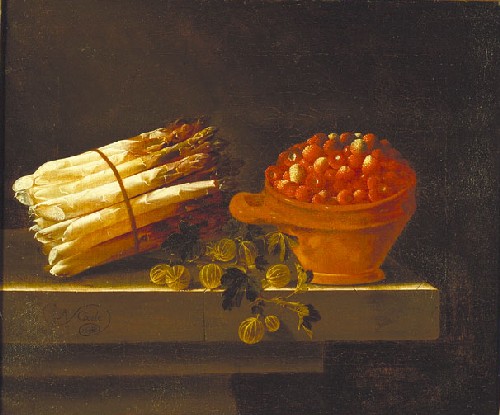 If Vermeer is regarded as a painter who makes medium-size paintings and strives for magical effects of light and perspective with interiors in an upper middle class environment of young, attractive, eligable men and women, Adriaen Coorte is almost the opposite.
Coorte's paintings are mostly small still lives, often presenting a single fruit, sometimes a set of of combined fruits, or a set of sea shells, or a bit of nuts and some garden fruits and vegetables. Simplicity and stillness reign.
Key words are these: Unpretentious. Although is works are small in scale, and express the utmost in simplicity, they touch the emotion by showing the fleeting life of perishable goods. By a magician's trick he is able to dance with your perception using the light, which is raking the fruits and which enters the fruits, and reflects to and fro sometimes back from deep within the translucent fruits. Staggering. Astounding.
In analyzing his painter's box of tricks we find that he always uses a perfect visual balance in shape and color in a total design that is asymmetric, often choosing a low point of view and a strong table made out of a slab of natural stone. Daylight enters either on the left hand side or towards tumbles down from the top right. The light is bathing the objects in eerie and spellbinding mixture of real life and an LSD-heightened vision. Sometimes the key (light level) is high, at other times it has been kept to a dark minimum. Coorte is like a theatre director with a vast array of modes of expression.
His works were made on paper, sometimes even scrap paper and later on this paper was glued to a wooden panel. This has been analyzed by studing abrasion patterns on the paper.
Coorte probably studied the art of painting with the fowl painter Melchoir d'Hondecoeter in Amsterdam. Adriaen Coorte copied minor elements such as ducks from his master's paintings in his own oil on canvas paintings. He then moved to Middelburg, in the province of Zeeland or in a village near by Middelburg. Close by was the very successful harbour of Vlissingen, seat of the United East India Company VOC chapter in Zeeland. He chose not to enter the Middelburg Guild of St Luke. A person with a name sounding like his was once reported fined by the Middelburg Guild for selling a painting without being full member. The catalogue does not state very clearly whether oil was the medium with which he painted on paper.
Soundly trained as an all round painter he was not. He never mastered perspective in round objects. The side of the Wan-Li bowl (on paintings in Los Angeles and in the Ivor foundation) does not show the correct tapering of the design towards the outer edges, but seems to have been tacked on to the front as in a flat photo collage. The top rim of other round objects also buckle strangely in space. These qualities strangely confuse the viewer... how can such a fine painter miss this persoective? perhaps we sould be aware of living in an environment filled with photographs made with cameras with a flawless single point persoectives. Over the years our way of seeing has been honed!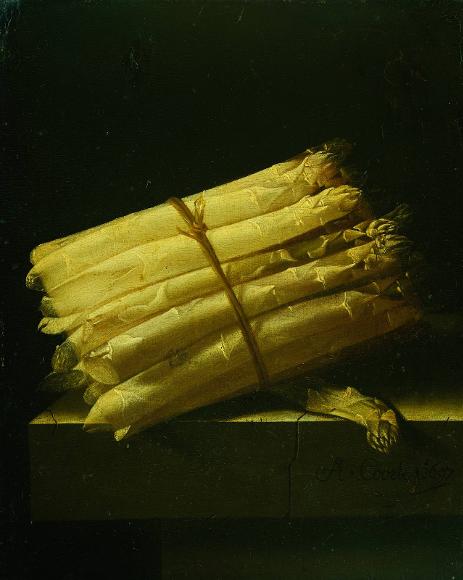 Thus Coorte may have been an amateur painter and perhaps did not depend on the income from his works of art on paper. However it may be - his fame went all the way down and only from the 1880s did he again become somewhat known in circles of collectors of Dutch still lives. One of them was Arnoldus des Tombe, the collector from The Hague who fortuitously purchased and donated the Vermeer 'Girl with the Pearl earring'.
The quality of the color printing in this book is good, as can be seen from the illustrations on this page.
However, in terms of lay-out the book seems to have been slapped together without much love and attention, as if automatically generated by a computer, in a record production time. The visual result is therefore meagre and tedious, just as straightforward as the production grid of text and images.
Images are only lifesize (basically postcard size or double postcard size) or are scaled down from images of larger works. No detail blow-ups are given in the whole book, except for a lost one without rhyme or reason on page 11. No effort has been made to interweave text and image detail and make it an exciting invitation to get into the page... That art to secuce and draw the reader into the contents - such a dance of image and words happens successfully in travel guides produced by Dorling Kindersley's, DK publishers.
For instance: I would have loved to see blow-up details of the gooseberries in which the light reflect most deliciously and miraculously, or the sheen of the surface of the moist, fresh strawberries.
Thus the book leaves me reasonably happy but only partly satisfied and still quite hungry for more juicy details. Where are the discussions of how he made the miracle work...? I hunger for his art but my craving is not met in the pages and themes discussed. They are promising a special Mauritshuis web site page in future.
Language wise the author Quentin Buvelot has managed to produce an eminently readable, accessible book for a wide public and for the amateur d'art. On page 19 the line of thinking becomes a bit fuzzy in terms of thinking... is it cause or effect, induction or deduction? Or is it circular reasoning?
= = = = = = = Still lifes by Adriaen Coorte (active c.1683-1707) With oeuvre catalogue, by Quentin Buvelot. Published in 2008 by Waanders, Zwolle, the Netherlands. Size 144 pages with over 100 illustrations, most large and in color. ISBN 978 90 400 8489 8 in Dutch (softcover bound). . = = = = =
Book reviews by art historian Drs Kees Kaldenbach
====================
Adriaen Coorte, by Quentin Buvelot, book & exhibition catalogue.
De Grote Rembrandt, door Gary Schwartz, boek.
Geschiedenis van Alkmaar, boek.
Carel Fabritius, Tentoonstellingscatalogus.
Frans van Mieris, Tentoonstellingscatalogus.
From Rembrandt to Vermeer, Grove Art catalogue, book.
Vermeer Studies, Congresbundel.
C. Willemijn Fock: Het Nederlandse interieur in beeld, boek.
Het Huwelijksgeschenk (1934), boek over de egoïstische vrouw, die haar luiheid botviert.
Zandvliet, 250 De Rijksten van de Gouden Eeuw , boek + nieuwe stippenplattegrond!
Ik doe wat ik doe, teksten van Lennaert Nijgh , boek + cd
Het Rotterdam Boek, boek.
Bouwen in Nederland 600 - 2000, boek.
Hollandse Stadsgezichten/ Dutch Cityscape, exhib. cat.
Zee van Land / over Hollandse Polders (NL) boek
Sea of Land / about Dutch Polders (English) book
A full article on the large portrait of the marvellous preacher Uytenboogaard.
Artikel over Uytenboogaerd, Nederlandse versie.
Geert Grote en het religieuze Andachtsbild

TEFAF 2008 art fair
====================

---
About Art Historian Drs. Kees Kaldenbach: Read a biography.
---
How to find Drs Kaldenbach:
Map of Haarlemmermeerstraat, Amsterdam. Please note this tricky situation: there is another street in town that sounds almost the same: Haarlemmerstraat. You need however to find my street, Haarlemmermeerstraat. Take tram 2 to Hoofddorpplein square or tram 1 to Suriname plein square.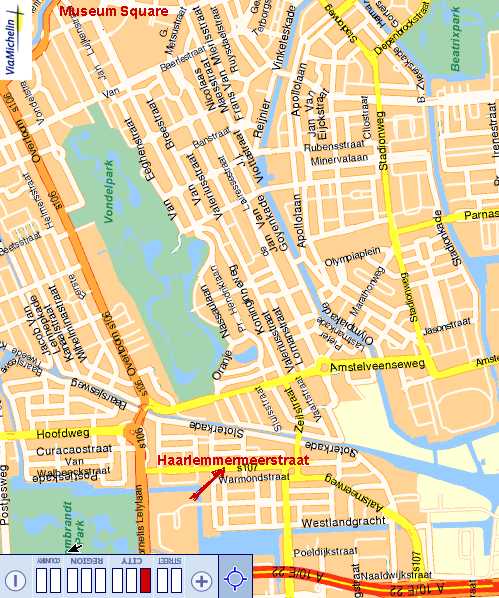 Contact information:

Drs. Kees Kaldenbach , kalden@xs4all.nl

Haarlemmermeerstraat 83 hs

1058 JS Amsterdam

The Netherlands

telephone 020 - 669 8119

(from abroad NL +20 - 669 8119)

cell phone 06 - 2868 9775

(from abroad NL +6 - 2868 9775)

How to get there (after your booking confirmation!):

- by car: ring road exit S 106 towards the centre, then 1st to the right (paid parking)

- by trams 1 and 17; exit at Surinameplein

- by tram 2; exit Hoofddorpplein.

From the museum square it takes about a 10-minute tram ride.

Read client testimonials. Read a biography.
---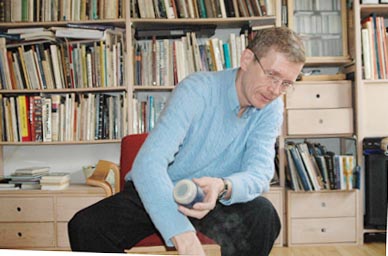 Menu of tours
Photo by Dick Martin.
---
Reaction, questions? Read client testimonials.

Drs. Kees Kaldenbach, art historian, kalden@xs4all.nl Haarlemmermeerstraat 83hs, 1058 JS Amsterdam (near Surinameplein, ring road exit s106, streetcar tram 1 and 17).

Telephone 020 669 8119; cell phone 06 - 2868 9775.

Open seven days a week.

Amsterdam Chamber of Commerce (Kamer van Koophandel) number of Johannesvermeer.info / Lichaam & Ziel [ Body & Soul] is 3419 6612.

E mail esponses and bookings to art historian Drs. Kees Kaldenbach.

This page forms part of the 2000+ item Vermeer web site at www.xs4all.nl/~kalden

Launched March 3, 2008. Updated July 9, 2016
====================
Column 2006 - 1 Farmacie & het imago-probleem
Column 2006 - 2 Echt ziek zijn en alternatief beter worden
Column 2006 - 3 Blues in de dokterskamer, met een Marokkaans kind als tolk-vertaler
Column 2006 - 4 Innovatie als tweezijdige vikingbijl
Column 2007 - 1 Patient versus client van de troon en de vuist
Column 2007 - 2 De hellevaart van de Brent Spar
Column 2007 - 3 Perspectief: laat anderen eens goed naar je kijken
Column 2007 - 4 Hermes, Alchemie en de Quintessence


Column 2008 - 1 Lees het dan! Het staat hier toch duidelijk!
Column 2008 - 2 Transparante retorica. Een democratisch goed

====================