An attic book clearing in Amsterdam, various books about Vincent van Gogh.




Te koop / For sale :
===
Vincent Van Gogh Over Amsterdam
Een Stadswandeling Rond 1880
Auteur: Rens Groot
Nieuwstaat E 10 + verzendkosten
===
Op zoek naar Van Gogh van Zundert tot Auvers. Waanders 2003.
Fotos in zw/wit en kleur door Vincent van de Wijgaard. Tekst: Jack Nouws, met voorin opdracht en handtekening van auteur, 2004.
Vraagprijs E 10,- + verzendkosten
===
De wereld van Van Gogh / le Monde de Van Gogh / the World of Van Gogh (3 languages)reprint 1990.
Auteur: W. Jos. de Gruyter. 1990. b/w Photos Emmy Andriesse 1953.
1,01 kg b/w photos. Dit drietalige fotoboek verscheen eerder in 1953, net nadat de fotograaf Emmy Andriesse op negenendertigjarige leeftijd overleden was. Hardcover.
ISBN10
903510904X
ISBN13
9789035109049
Vraagprijs E 20,- + verzendkosten
====
Meesters der Schilderkunst - Vincent van Gogh [deel 2] van Arles tot Auvers. 144 pag. Platen in kleur, kleine wz/wit van compleet werk ut die tijd. Hardcover.
Vraagprijs E 10,- + verzendkosten
====
De wereld van van gogh 1853-1890
Auteur: Robert Wallace, Time-Life boeken.
1,1 kilo, 190 pag. Meeste afb. in kleur. Hardcover.
Vraagprijs E 10,- + verzendkosten
====
Vincent van Gogh. Zijn leven - Zijn Werk, Hans Bronkhorst.
Hardcover 4vo 200pp. Rijk geillustreerd. Groot formaat. hardcover Linnen band met stofomslag. Nieuwstaat. 1e dr.
Vraagprijs E 8,- + verzendkosten
Original japanese Hiroshige II prints
3 reproductions,framed, Utagawa Yoshiiku Japanese prints, Nude women in Bath house
LUXURY BOOKS:
Duc du Berry, XXL facsimile, belles-riches-heures.html
Tijdschrift Kunstschrift, 2008-2015 in zeer goede staat, nieuwwaarde per stuk E10, nu uitverkoop.
Boeken over Vincent van Gogh
VEEL boeken over Johannes Vermeer
===
I am Kees, a private person in Amsterdam and I also offer some extraordinary books and objects for sale. Make me a decent offer.
Also:
More ceramics
Glazen tafel, Glass table
japanese Hiroshige II prints
israeli coin sets
Art deco objects, stained glass and museum quality objects
Historic very large Atlas of Israel
KLM houses + apothecary bottles 1950s
posters BP oil-industry.
japanese Hiroshige II prints
israeli coin sets
Postage stamp album
Books and stuff
Comix Tintin Franstalig hardcover
Kuifje Nederlands 18x softcover
========= atlases =========
1) xx sold
2) Atlas of Israel, HUGE edition published in Israel 1956-1964. Format 67 x 40 cm, thickness 4,5 cm . Full colour Superb state, historic document of the first order... . See 8 big illustrations
3) F.W. Butzgers, Historischer Schul-Atlas zur Alteren, Mittleren und Neuen Geschichte in 324 Haupt-und nebenkarten. 40e Auflage, Velhagen & Klasing, Bielefeld und Leipzig, 1918. 26x18 cm. Redelijke staat, kaft bruin met waterschade.
========= video tapes ========
Charles Barber, The English Language, a historical introduction, in the series cambridge approaches to Linguistics, Cambridge 1995.
Meyers Blitz Lexicon, die Schnellauskunft für jedermann in Wort und Bild, Bibliographisches Institut AG Leipzig, 1933. revidierter Neudruck. 760 p. 25 x 18 cm.
Lewis Copeland, The Handy Encyclopedia of Useful Information. The New Home Library, Blakiston, Philadelphia, USA., 1946. 21 x 14 cm.
Izis Bidermanas (photographer) Paris des Rêves. La Guide de Livre, Lausanne, 1950, with 45 'textes autographes'. Copper intaglio - the finest printing process ever invented - , in very good state. 28 x 22 cm. Covered in glued plastic book jacket
IZIS BIDERMANAS (photographer). Book title: ISRAEL . Text by Andre Malraux. La Guide de Livre, Lausanne, 1955, Copper intaglio - the finest printing process ever invented - , in good state. 28 x 22 cm . Cover missing. LAUSANNE CLAIREFONTAINE 1955. vol 245, numbered 5153. Frontispice by Chagall Ottimo stato.
50 jaar Wagnervereeninging / Gedenkboek der Wagnerereeniging, Haar geschiedenis in beeld 1884-1934. 280 p. 28,5 x 28,5 cm, good state, Wagner society book celebrating 50 years . Cover gold on black linen, slight wear on the spine.
Ph. Howard, We thundered out, 200 years of the Times (London) 1785-1985. Very large size. Reprints of full pages, often front pages. Hammond, New Jersey.
Milton, Paradise Lost, illustrated by Gustave Dore, notes by Robert Vaughan. New York, Feneton Collier. Large size, with embossed end boards and marbled openings. 311 pages + intro. Perhaps 1890 ?
H + P Massingham, The London Anhology, Phoenix London 1951.
Friso Endt, Weet je nog wel, 1900-1927, local history. Amsterdam, Bezige bij 1957, 1/3 is rotogravure b/w prints high quality, 2/3 is text. Binding lightly frayed.
Exh Cat. Frans Hals, 1989-1990. Frans Hals Museum, Haarlem. 440 pages. Full coler & b/w. Text in Dutch. Nederlands.
Tot Lering en Vermaak, a very rare and much sought after exh cat. on the meaning of 17th c Dutch paintings and their link with emblemata literature, Rijksmuseum, Amsterdam 1976.
Chefs-d'oevre de l'art / grands peintres. Series of large rather thin full color monographs on specific artists books. 1970's. I own about 200 titles. A few titles I own appeared in the parallel Italian series I Maestri del Colore.
York. Historic buildigs in the central area. Royal Commission on historical monuments, a photographic record, 1981 200 plates each with a number of sub-ill.
Peter Goessel, Gabriele Leuthaeuser, L'Architecture du XXe Siecle, Benedikt Taschen, 1991, 432 pages. Full color. new.
Carlo Cresti, Villa & palazzi in Rome, Koenemann, 1999, Full color, 399 pages, like new, but damage by mechanical folds after page 275. Text in Dutch. Like new.
Anthony Blunt, Barok en rococo, architectuur en decoratie, Gaade, Amerongen, 350 pages , full color and b/w, Text in Dutch, like new
Hermann Boekhoff et al, Palaeste Schloesser Rezidenzen, Zentren europaeischer Geschichte. Full color & b/w Westermann, Mueller, Erlangen, 1986
========================
========== posters on oil industry ========
A set of early 1960's posters on BP oil industry. Prints on cardboard. Great for decoration or exhibition.
===== comic books =====
Comic books, collected in the 1960 &1970's Sjors en Sjimmie, Kuifje, Susje en Wiske, Guust Flater. Dutch language.
======== ==============
========= Dutch literature ===========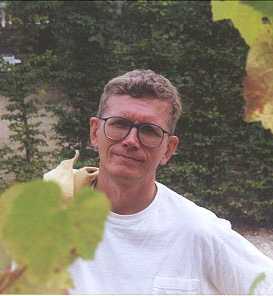 Reaction, questions?
Kees Kaldenbach, kalden@xs4all.nl
tel NL +20 - 669 8119
cell NL +6 - 2868 9775