3 design collectibles
attic clearing in Amsterdam. For Sale : these curious objects
1.Art Deco Design Glass table from 1930s or 1950s. Reasonable state of preservation.
2. Stained glass panels, colour (Glas in Lood). Origin: Amsterdam School, de Stijl style. private home, late 1920 or 1930 or 1940s.
3. Reproduction of Robert Campin / Master of Flemalle altarpiece, the triptych called Merode Altarpiece
(images see below)
interested?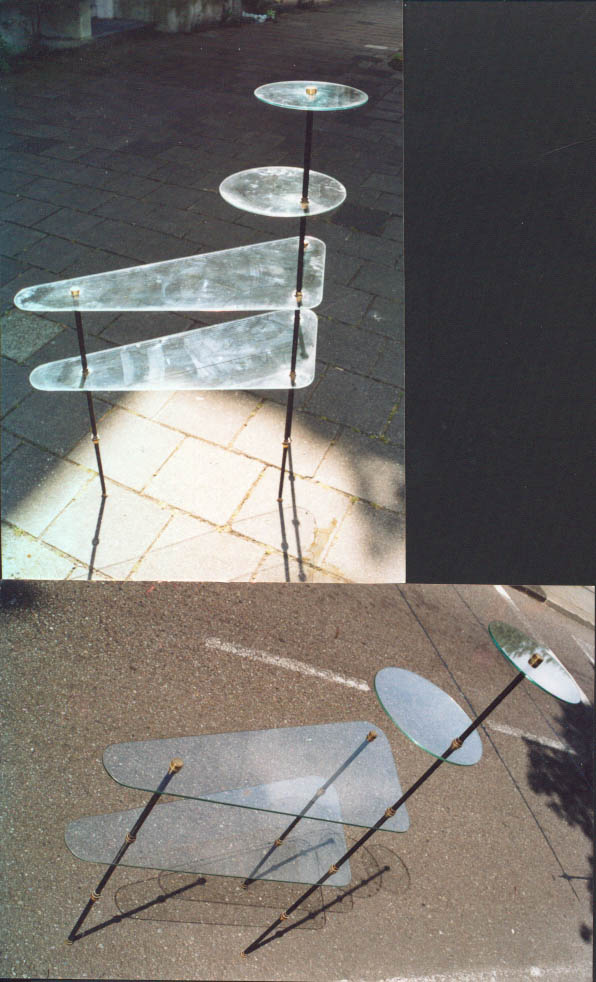 For sale:
1.an Art Deco 1930s (or 1950s?) antique glass table with four platforms, round and liver shaped. Useful for showing LIGHTWEIGHT objects such as framed photographs. Objects will be safe when teh table is positioned in a corner of a room. Legs are cannelated (black vertical grooves), black metal, with brass connecting parts . Glass plates a lightly scratched here and there - but intact, not chipped.




2. Stained glass, Amsterdam school, Two larger panels 47 cm high x 71 cm wide and two smaller panels 47 high x 22 cm wide.
Not in perfect shape but nice, attractive and repairable. HEAVY !!!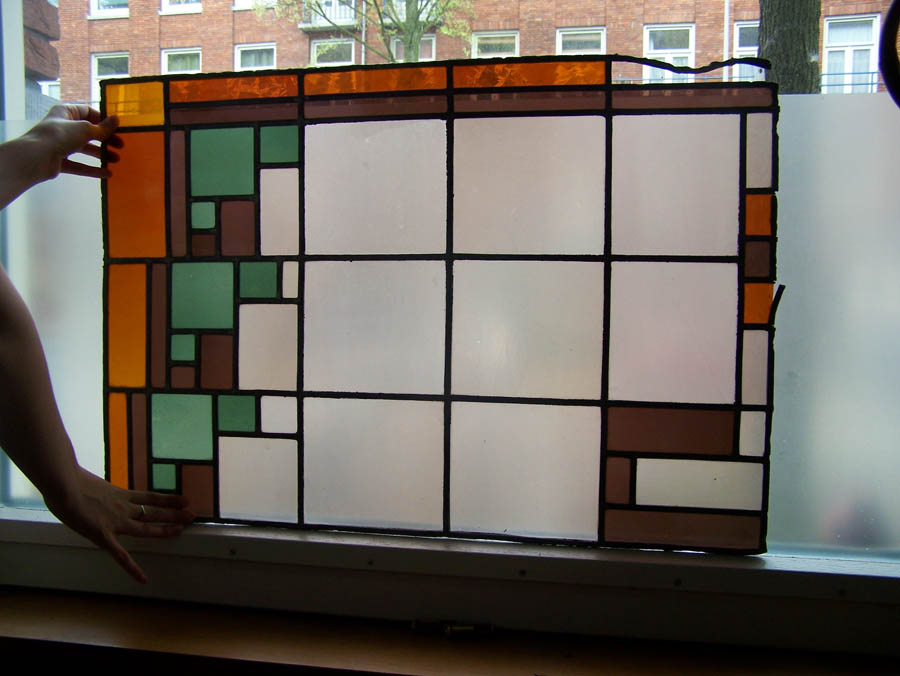 Panel 1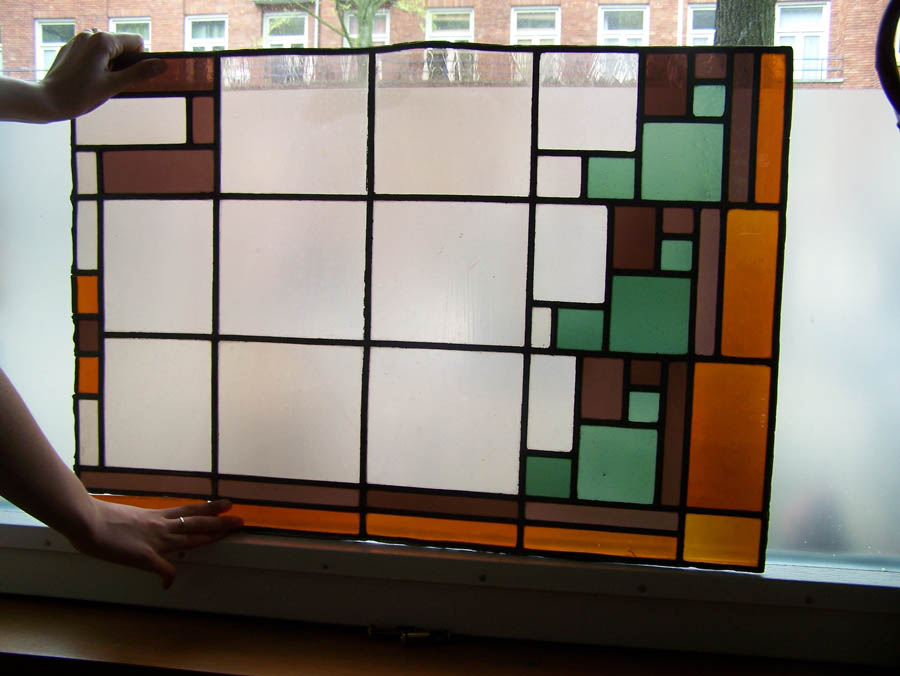 Panel 2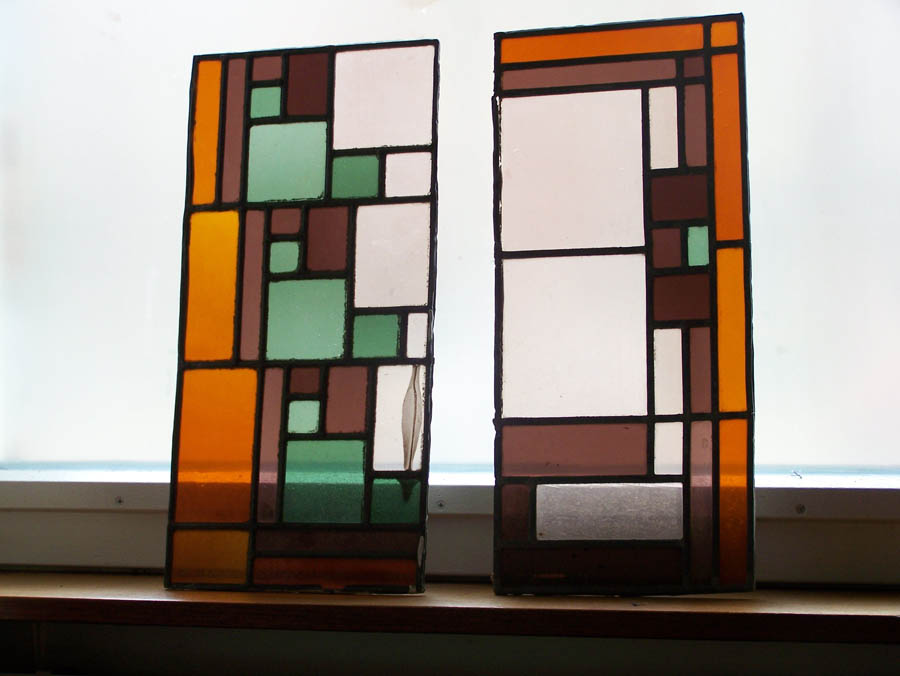 Two smaller panels. Same height.




A very good true-size reproduction of the famous Merode Altarpiece
c. 1425
by Robert Campin / Master of Flemalle.
Triptych, oil on wood
Center panel 25 1/4 x 24 7/8 in
Left wing 25 3/8 x 10 3/4 in.
Right wing 25 3/8 x 11 in.
Original in The Cloisters, Metropolitan Museum of Art, New York.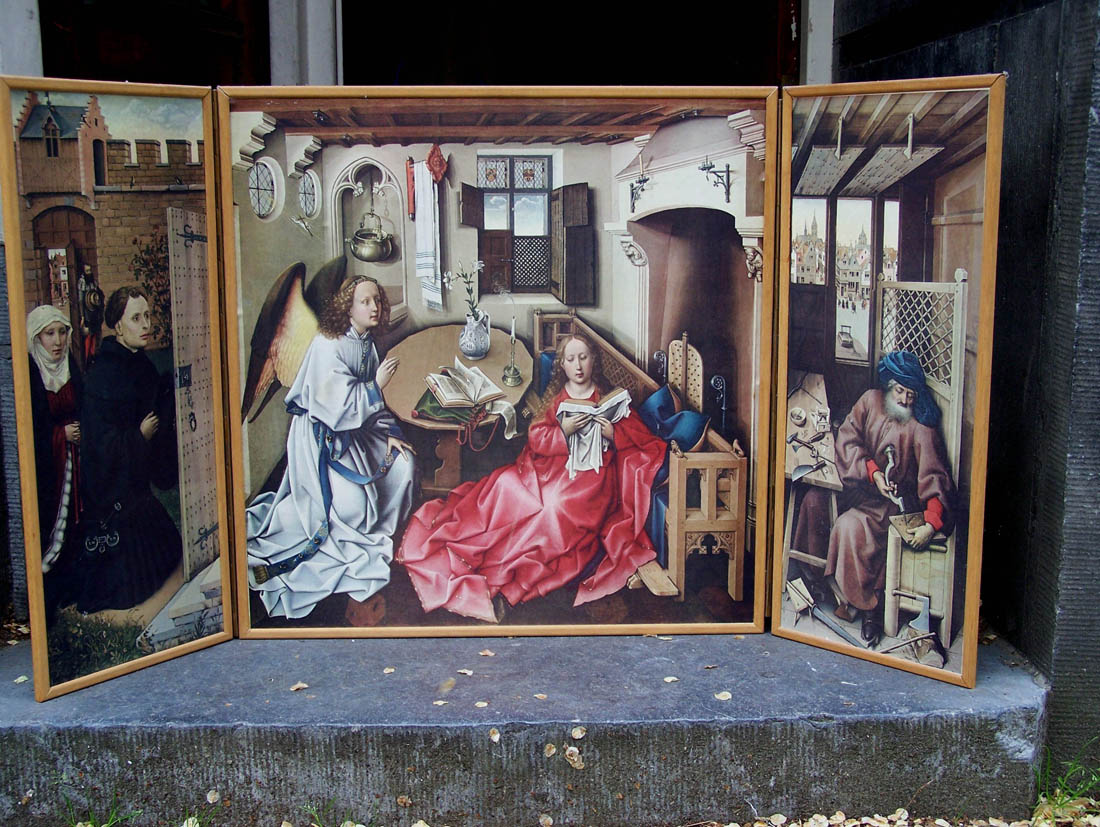 Please note: Reproduction on heavy paper bought in NYC in 1977. Now glues on to a Heavy object! This reproduction has been glued on to chipboard and it has piano hinges and a simple frame. Height 65 cm. Center panel 64 cm wide. Each side panel 27 wide. In good shape. Collectible.
http://nl.wikipedia.org/wiki/Meester_van_Flémalle
Meester van Flemalle.




Two suitcases full of XXL mens clothes (put text through Google translate)!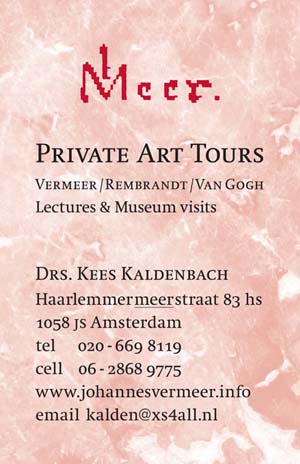 I am Kees, a private person in Amsterdam and I also offer some extraordinary books and objects for sale. Make me a good offer.
KLM houses + apothecary bottles 1950s
Books including a splendid BIG SIZE scientific Atles of Israel, see 8 big illustrations.
Interesting ceramics.
posters BP oil-industry.
japanese Hiroshige II prints
Postage stamp album
A set of early 1960's posters on BP oil industry. Prints on cardboard. Great for decoration or exhibition.
======== ==============
Also For sale very 1 lonely new rechargeable Battery, Kodak Digital Camera battery, Lithium CRV3 3v. New and completely unused, as I bought the wrong battery type, this one only has 2 contact point points on top, none at the bottom.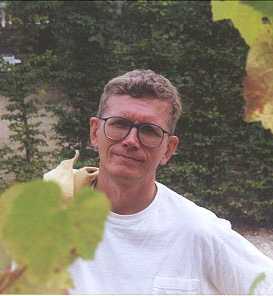 Reaction, questions?
Kees Kaldenbach, kalden@xs4all.nl
tel NL +20 - 669 8119
cell NL +6 - 2868 9775
Updated 18 July 2016.