Private tour of the Beemster Polder, engineered in 1612, a UNESCO world heritage site
preserved immaculately through the ages.
Glorious man-made landscape in Holland.

Outside in the Dutch landscape north of Amsterdam: See how the man-made landscape of polders were geometrically designed, based on pure rectangles, the ideal design emerging from the ideas of the Renaissance ideal city with 90 degrees block angles. Vistas stretching from horizon to horizon, with series of trees alongside roads and single farmhouses dotted in the landscape. Study the engineering marvels everywhere of ditches, dikes, sluices, pumps - all designed for a tightly controlled hydraulic water management.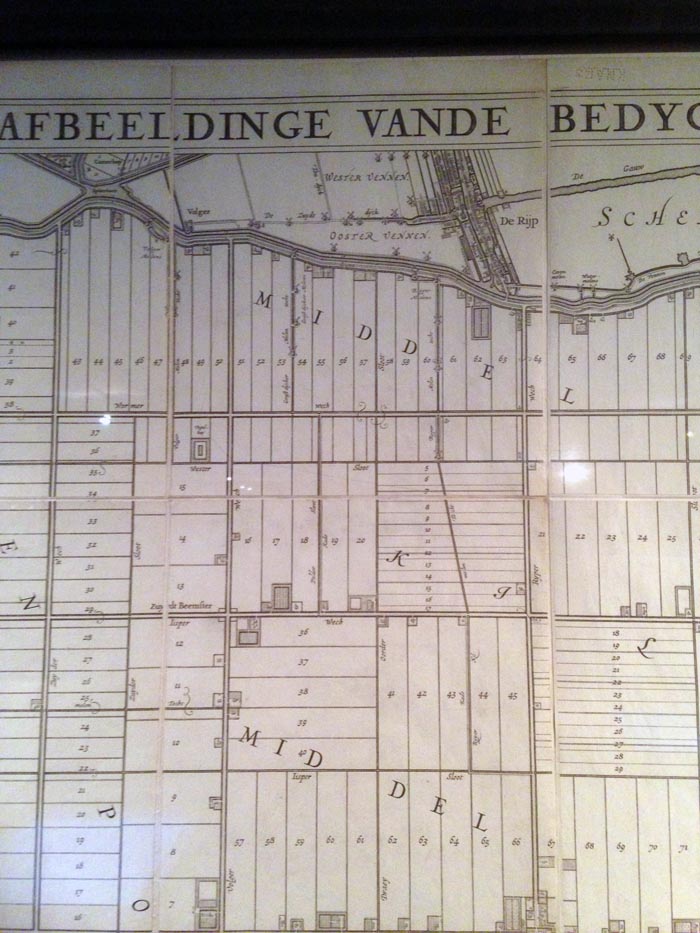 South of Amsterdam: The largest steam engine in the whole world, designed to pump water out of the Haarlem lake, is just outside Haarlem. Within the mighty piston of this pump a small truck would fit.
Subjects: Technology, water engineering, landscape design and planning, engineering, trees, History, Art History and Architecture. Academic tour by scholar-lecturer, art historian Drs. Kees Kaldenbach*
Dutch/Nederlandse version.
Celebrating 400 years!
Beemster polder is easy to reach with public transport, From Amsterdam by bus 301 and then 129. I can join you from your hotel or from the Amsterdam train station. Various other options are open to you: a) You can hire a car and drive it yourself, and I will join you starting in Amsterdam and will advise you about the best route. b) We can hire a professional taxibus service at around E 70 per hour for about 4 to 5 hours. On top of that you will pay me as the specialist guide. This is the more expensive option.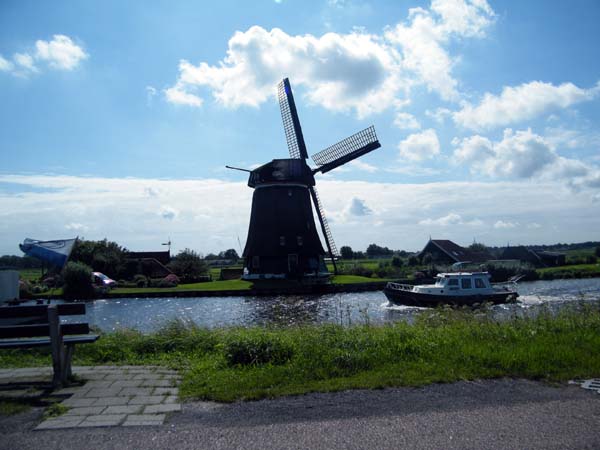 Beemster, Zuiddijk, the outer ring water with its pumping windmill.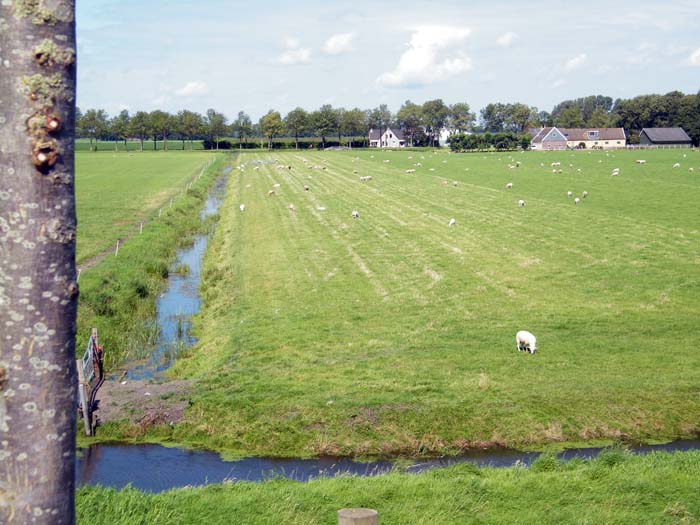 Beemster, Zuiddijk, looking down, the perfect geometric pattern of pastures, looking north.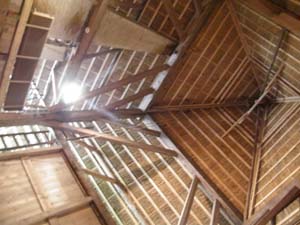 Beemster, museum farm, looking up, geometric roof or wood and reeds.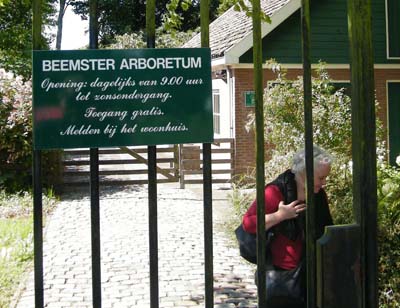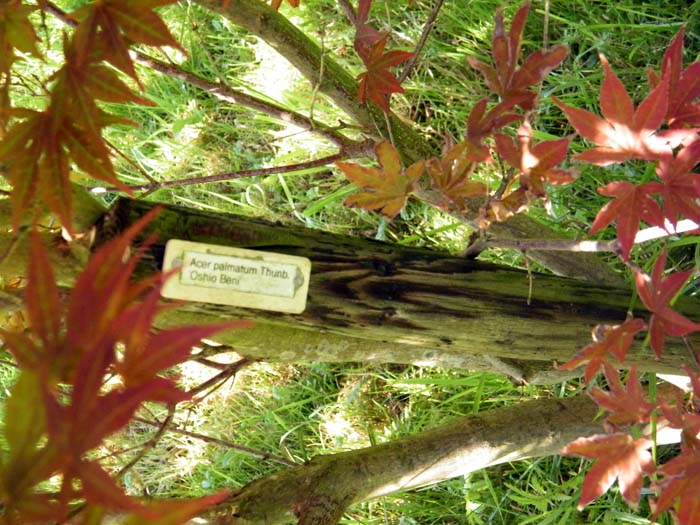 Beemster, Forestry Arboretum, address: Nekkerweg 67a with about 2600 species and varieties of trees and shrubs. Contains a systematic section and a geographical section; finally an apple orchard where the fruit fully ripens on the trees. One may pick for a small fee. Yummy! Open every day. Off the beaten track. About 200 visitors per annum!
Another visit is possible to the Haarlemmermeer with the exciting Cruquius steam engine.
Our handbook: Sea of Land, an atlas of Dutch Polder design and landscape history

I can take you therein my private car (a compact Totota Starlet) to see these design wonders. After some 20 minures drive we will enter the Beemster polder near Purmerend - in the polder corner where the luxury villas and the vegetable & fruit gardens were built.
Handbook used in this polder tour is: Sea of Land. The polder as an experimental atlas of Dutch landscape architecture
Authors: Wouter Reh, Clemens Steenbergen, Diederik Aten
Hardcover. 280 pagess | Publisher: Noord-Holland Uitgeverij | june 2007. 251x35x306 mm
Originally published 2007 in Dutch and English.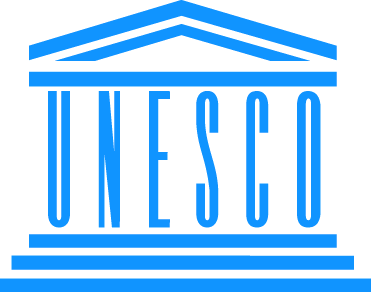 The waterwolf.
It attacked mercilessly in the landscape of Holland. When storm winds blew, the waterwolf clawed wildly at the land mass... waves of the lakes, whipped up by stormy winds devoured the edges of these lakes and during evil hours they swallowed up many yards, sometimes hundreds of yards and during bad nights the waterwolf even swallowed entire villages. Due partly to incessant peat winning the remaining soil was already full of holes and weakened by moisture. Firewood was hard to come by and expensive. Thus the soil became a weakened victim for the foul waves.
The solution was both inventive and extremely expensive: to put a ring dike around the lake, with a ring canal, then pumping out the water by means of windmills. Then letting the bottom of the lake dry up and construct blocks of parcels, with roads and drainage ditches. Thus the entite area was tamed according to the most modern of technologies and theories about the ideal geometric ideal town and ideal land. Clearly divided in rectangles and parcels (in Dutch -> kavel), each having a road at one end and a drainage ditch at the other end. In the Beemster polder the investor Dirk van Os was very active. He was a rich merchant from Amsterdam, co-founder of the Dutch United East Company (VOC) and major shareholder in the VOC, with a commanding position on the board as bewindhebber. In the Beemster he bought 1150 morgen land. One morgen is about 0.9 hectare, or "approximately the amount of land tillable by one man behind an ox in the morning hours of a day" (wiki). Thus he became not only a major shareholder of the VOC but also a major land owner in the Beemster polder, leasing out adricultural land to farmers.
A little known fact: The sum total shareholder investment in the VOC, starting in 1602 was a grand total of just over 6 million guilders / gulden but in the series of Dutch polders the invested money was many times this sum. Driven on one hand by the fear of the waterwolf, but also by a good sense for profit, Dutchmen opened up investment projects and created a perfect rectangular landscape with total technological mastery over both water and land. An astonishing view to travelers from abroad.
This atlas is a major and superior production by the publisher and a proud celebration of the very best that landscape architecture can offer worldwide. This well appointed atlas has material on all great polders of the Netherlands - a treasure trove of information in text (as stated in the preface: a breakthrough analyses of the crossroads of art, architecture, urban planning, hydraulic engineering and economy), with ample historic maps in full color, composition drawings, technical structure images of dikes, roads, waterways, tree planing schemes, and all of this liberal in size and color, and with superior aerial photography and additional photos on ground level. It is an atlas to totally fall in love with and to take along when exploring for yourself by bike or by car.
The chapter about the Beemster Polder (1612) is convincing in its celebration of the landscape qualities and urban planning and engineering marvels and it shows you why this very polder has been chosen as part of the UNESCO list of world heritage.
As an art historian and tour guide I would be honoured to take you along in my car and show you these polders and windmills.
Menu of Kaldenbach tours, expert guided tours to the Polders and hundreds of Windmills & more.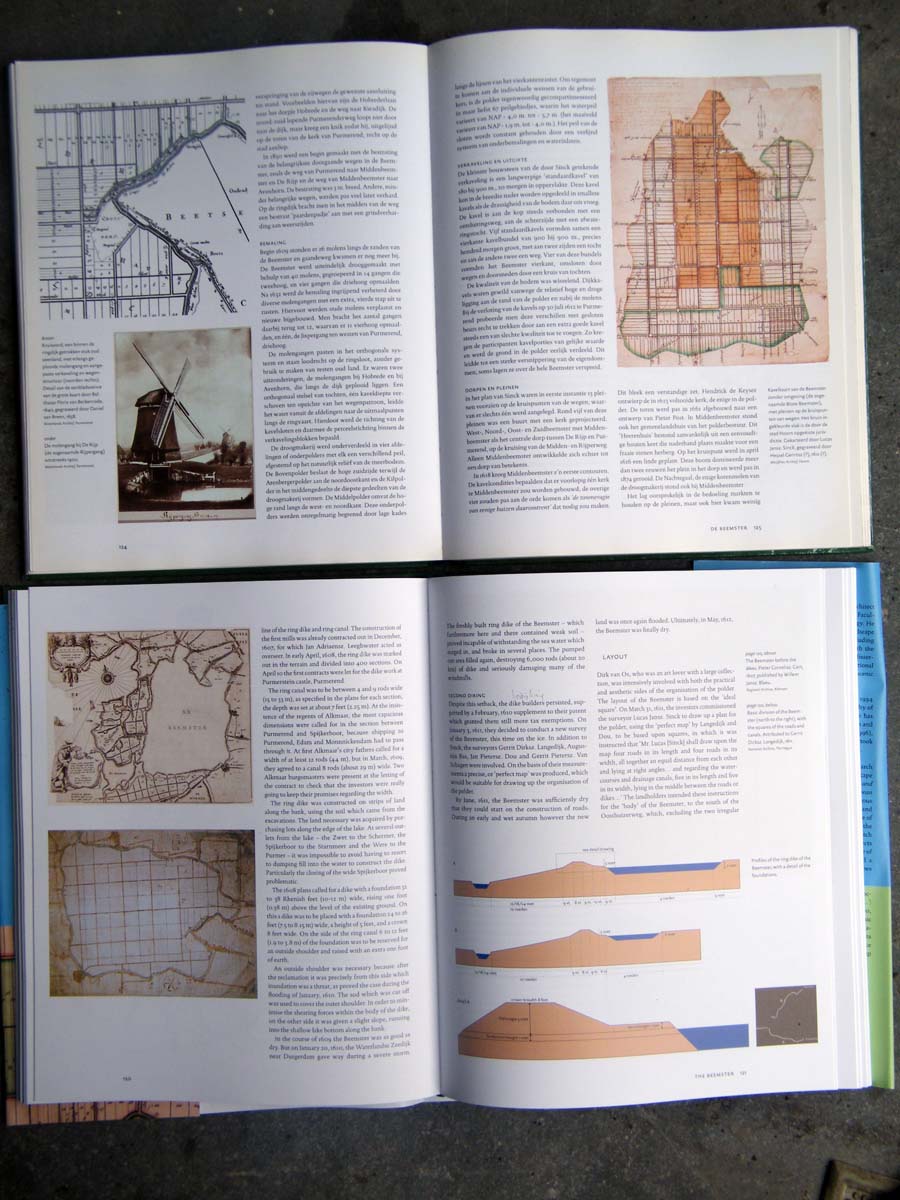 Sample pages, Beemster polder.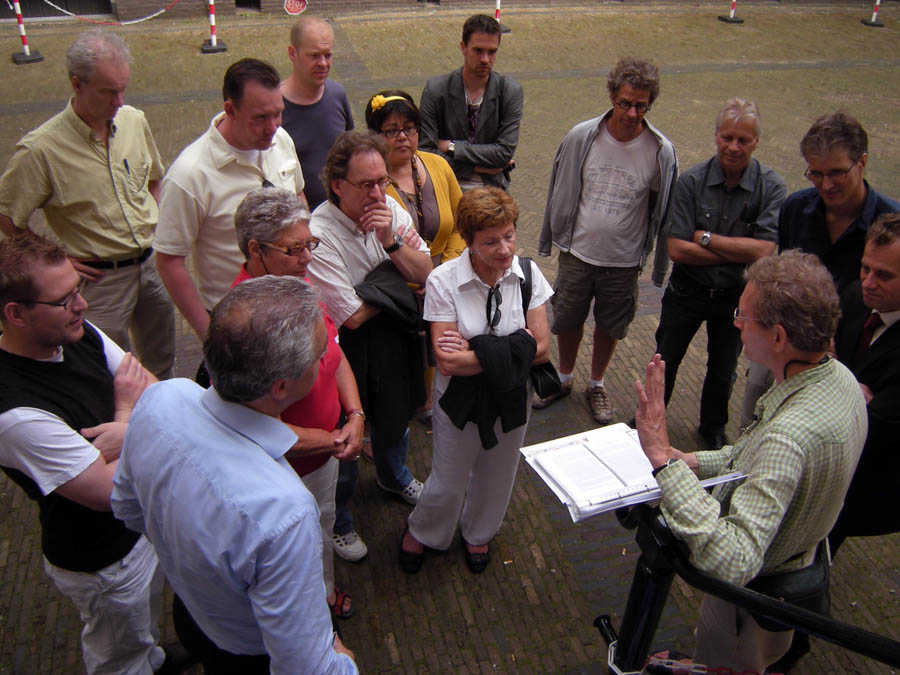 My car seats 3 or 4 adults.
We can also visit the Broadcasting Museum.

As an art historian based in Amsterdam, The Netherlands, I can meet you in Hilversum for a personalized guided tours of art museums and the historic center.

Together we will experience the beauty and history and we will visit enclosed courtyards, called 'hofjes' mostly for the benefit of the old age men and women.

Canon of the history of Hilversum.

Enjoy yourself and learn about history while strolling and discussing the country's history, art and culture. In doing so, we may touch many bases - spanning not only fine art and architecture but also the city's history and current social issues. See client testimonials.

Read a biography.

Drs. Kaldenbach is chairman of the Circle of Academic Tour Guides of the Netherlands and Flanders (CATON)

Starting at your hotel I will take you on a wonderful private cultural walking tour of your choice. My guided itinerary offers you accessable informative conversation in English, Dutch, or German (my French and Italian are more limited).

---

You may also arrange this VIP treatment for business contacts or friends. Our cultural tour organisation office will take care of a unique and memorable experience.

Drs. Kees Kaldenbach is your private "scholar-lecturer on culture tours" *.

*Martha Gellhorn, Travels with Myself and another, p. 182.

---

Please contact me for time and fees of the tailor-made tour you ar interested in.

These tailor made tours are available upon request - please contact me to book a date. Minimum group size: 1 person. Maximum group size is limited to about 10 persons. With a megaphone I can also manage larger groups on the streets. In April 2007, I managed a 40 person tour by hiring knowledgeable speakers and overseeing the process.

Below: fossil room. It contains early fossil examples of the transformation of dinosaur-like creatures into feathered birds. Photo Copyright Teylers Museum, Hilversum.

---

Complete Listing of tours

Photo by Dick Martin.

Endorsements

The Rijksmuseum has done me the honor of linking the main Rijksmuseum site to my website.

I conduct Rembrandt walks in Amsterdam for the Netherlands Bureau of Tourism, London and New York City offices. Their clients include important journalists.

The travel site www.luxurytraveler.com has devoted a main feature to my tours and walks.

Read further client testimonials.

---

Below: fossil room. It contains early examples of scientific instruments in the Age of Enlightenment / the age of Reason. Making it an extremely early science museum. Photo Copyright Teylers Museum, Hilversum.

---
About Drs. Kees Kaldenbach:
Read a biography.
Drs. Kees Kaldenbach has been featured in many television and radio documentaries, including CNN, BBC2 TV, NTV Japan, Danish TV, Dutch TV and Radio Netherlands World Service. In July 2004 he was interviewed about Hilversum artists by Tetsuya Tsuruhara for the leading Japanese newspaper The Yomiuri Shimbun. In 2004 and 2005 he acted in an advisory role to additional BBC teams. Kaldenbach has written extensively on Vermeer and 17th century Hilversum, on Vincent van Gogh and on other art history topics.
Drs. Kees Kaldenbach is your private "scholar-lecturer on culture tours".
Further information is available on his encyclopedic web site: www.johannesvermeer.info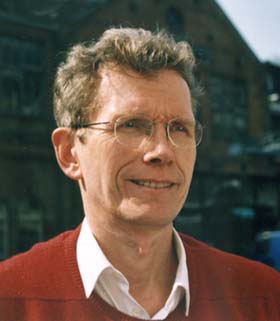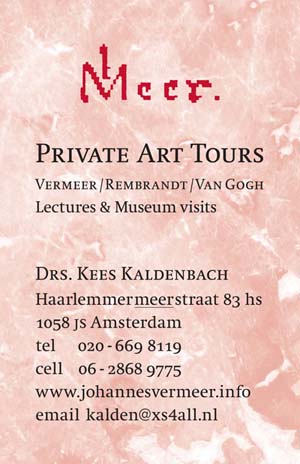 Contact information:
Drs. Kees Kaldenbach , kalden@xs4all.nl
Hilversummermeerstraat 83 hs
1058 JS Amsterdam
The Netherlands
telephone 020 - 669 8119 (from abroad NL +20 - 669 8119)
cell phone 06 - 2868 9775 (from abroad NL +6 - 2868 9775)
Reaction, questions? Read client testimonials.

Open seven days a week.

Member of the VVV Tourist information and the Amsterdam Chamber of Commerce (Kamer van Koophandel).

Email responses and bookings to art historian Drs. Kees Kaldenbach.

This page forms part of the 2000+ item Vermeer web site at www.xs4all.nl/~kalden

Launched nov 16, 2011. Update 17 juli 2016.

Member VVV Iris bon (acceptant van de Iris kadobon) Member of de Kamer van Koophandel. Member of Gouden Eeuw Cirkel in Amsterdam.