The Super Rich and the Artist-painters in 17th C Amsterdam
A quality walk of about 1.5 hrs
Filthy Rich in Amsterdam: Monopolists, Regents, Traders and their favourite Artists; Bol, Flinck, Rembrandt...

Venture capital. The invention of capitalism, with these three flywheels: VOC-stock, stock exchange, the currency exchange bank.

Virtue and criminal acts, trade with insider knowledge.
Widow Borski, as the richest bankers widow in Europe.

Banks and bank buildings. Power and status.
Lively art world. Artists delivering status objects.
Scathing Rembrandt ousted from society.
Mannheimer as ihe international finance broker (1930s).
Research presented in November 2014 about the Amsterdam art collector Mannheimer: he almost bought the best Vermeer: The Art of Painting (now in Vienna)
United east India walk.
Center of town walk.

Singel, Amsterdam, november 2013. Multatuli, Hollands greatest author, who wrote the novel Max Havelaar (1860)r. It gave a scathing description of Dutch colonialism in what is now Indonesia.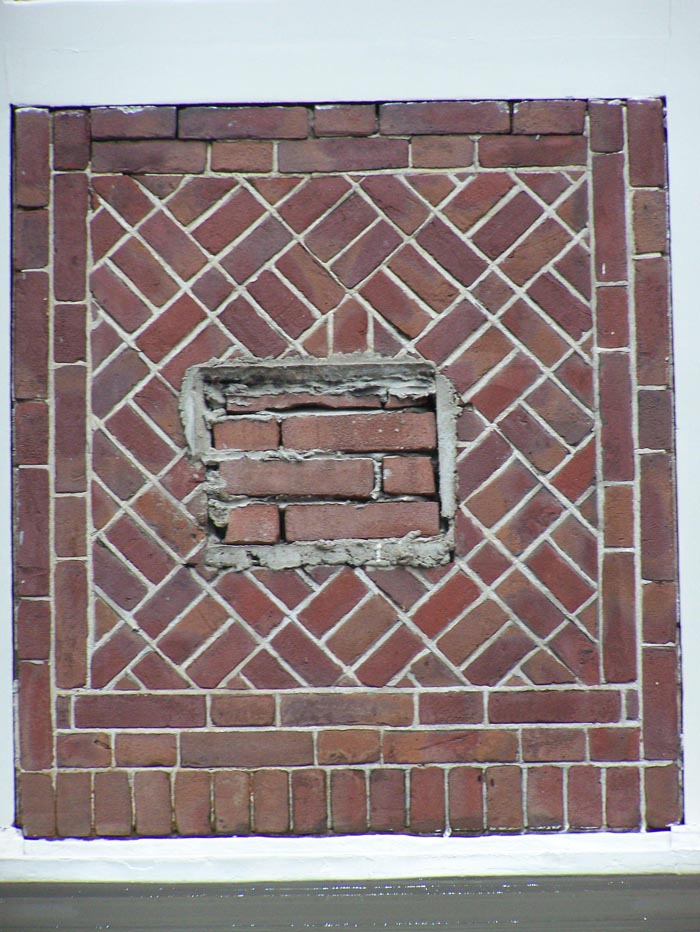 During our walks we will closely observe Dutch treditions in masonry and brickwork. What do you think o f this repair job in the alley called Roskamsteeg?
Well researched, with eye witness texts, told on the right spot in the city. Scientifically sound, entertaining, enticing, fun, a tour with Drs. Kees Kaldenbach*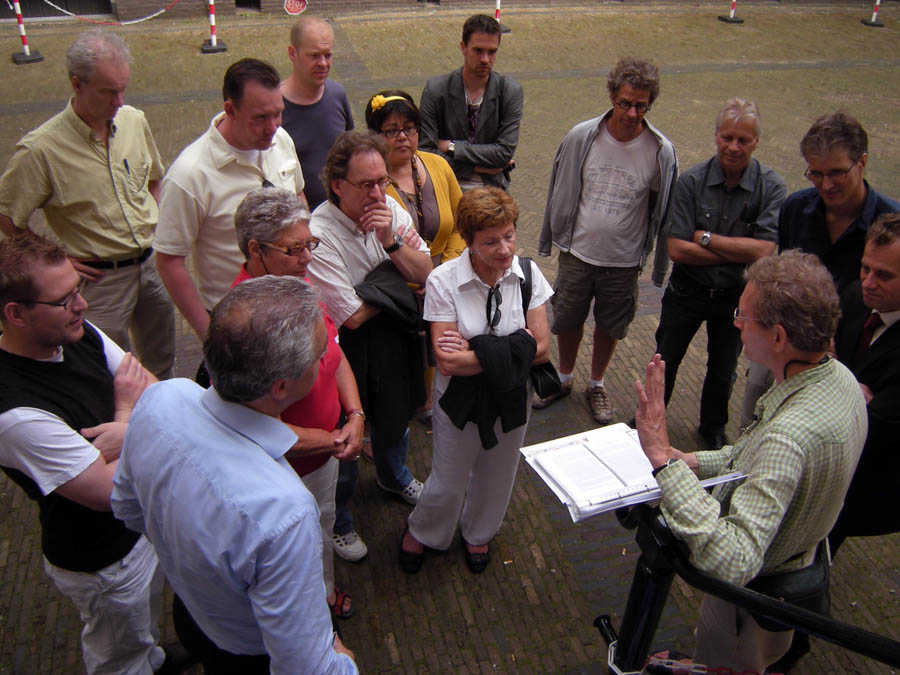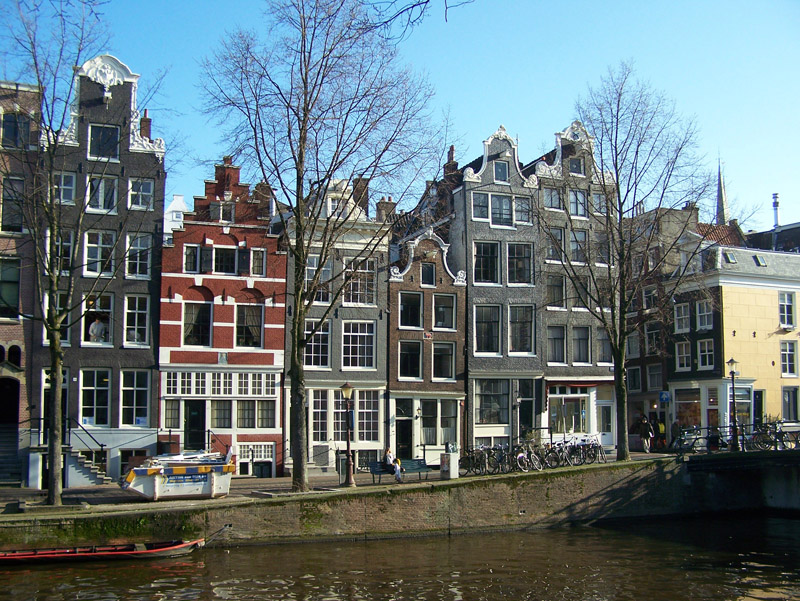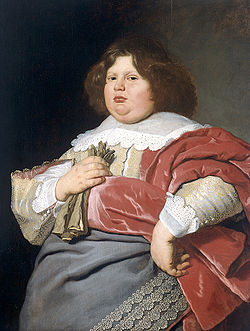 Complete Listing of tours
Birth of Capitalism in Amsterdam.
Starting at about 1570, Amsterdam became one of the richest cities on earth. The epicentre of international trade. In the banking world the city remained important up to the 1850s. On the Herengracht (Gentleman's Canal) the Fat Cats lived; the high and mighty gentlemen who unashamedly exhibited their good taste power and wealth in architecture. As regents of the city, they worked for the benefit of themselves, their family and clan, but also contributed to the city, to the welfare of the old, orphans and the sick.
Their artists, such as the 17th century Dutch painter Rembrandt and his students Ferdinand Bol and Govert Flinck, produced masterpieces for this market of affluent citizens and institutions. Were they subservient or did they follow their own path? A source of conflicts!
Example page of my research to get to the correct addresses in town, for the banker Widow Borski.
This is an in-depth excursion of high quality, covering a good deal of the centre of Amsterdam. On a variety of locations you will hear many tales about events - and quotes from people from that day and age who wrote diaries and letters.
First you will take a walking tour of about an hour and a half. For the last part of the excursion, you then board a historic ship, a veritable floating monument, designed with glass roofs and perfect views. Coffee or thee and cake are served on the ship, included in the price of the tour. Other bites to eat and beverages are of course also available.
Tour given by art historian Drs. Kees Kaldenbach, of Private Art Tours, Amsterdam. Kaldenbach has been featured on both Dutch national and international television including; NPS Dutch National TV, BBC2. BBC3, Japanese TV. and was interviewed by CNN in Atlanta, Georgia.
Dutch version.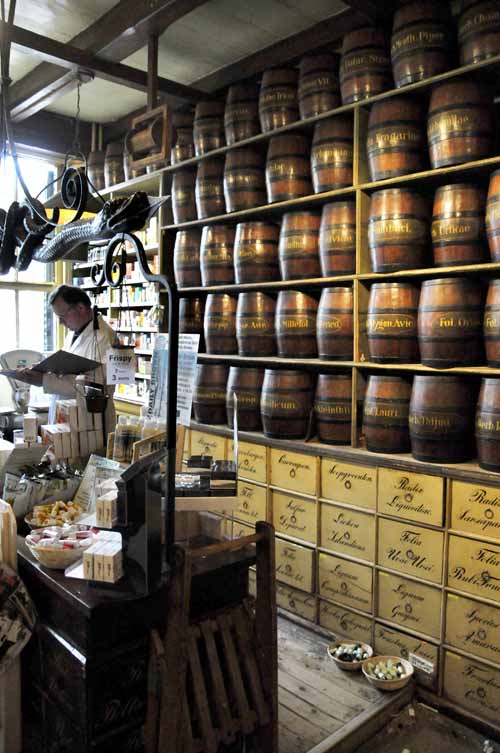 This drugstore was opened in 1743. We will be welcomed by the friendly staff.
Around the corner is the apothecary at Geldersekade 84A, corner Stormsteeg (alley) dating from 1696.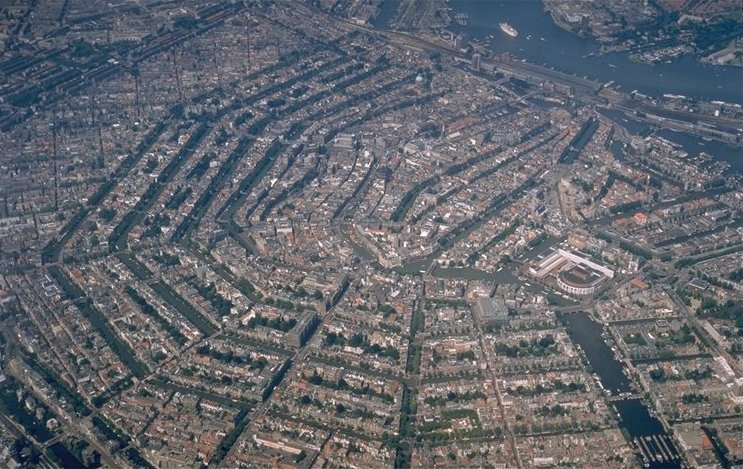 A tour or lecture with the theme Amsterdam - Bankers - Casanova
walk on the United East India Company theme
walk on the Women of Amsterdam theme
walk on the Rich and the Painters theme
Spotting the Rich & Famous inhabitants in the Golden Age.

Powerpoint presentation of Amsterdam.
Powerpoint presentation of Athens.
Powerpoint presentation of Barcelona.
Powerpoint presentation of Berlin.
Powerpoint presentation of Copenhagen.
Powerpoint presentation of Florence.
Powerpoint presentation of Helsinki.
Powerpoint presentation of Istanbul.
Powerpoint presentation of Naples.
Powerpoint presentation of Rome.
Powerpoint presentation of Split.
Powerpoint presentation of Stockholm.
Powerpoint presentation of St. Petersburg, Russia.
Powerpoint presentation of Venice
Menu presentation of walks and museum visits in Towns in Holland.

See client testimonials.
Read a Kaldenbach biography.
---
Drs. Kees Kaldenbach is your private "scholar-lecturer on culture tours" *.

*Martha Gellhorn, Travels with Myself and another, p. 182
Please contact me for time and fees of the tailor-made tour you ar interested in.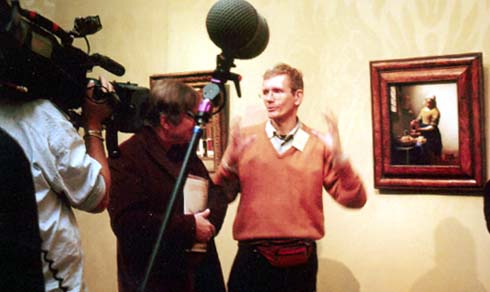 About Drs. Kees Kaldenbach:
Read a biography.
Drs. Kees Kaldenbach has been featured in television and radio documentaries, including BBC2 TV, NTV Japan, Danish TV and Radio Netherlands World Service. In July 2004 he was interviewed about Delft artists by Tetsuya Tsuruhara for the leading Japanese newspaper The Yomiuri Shimbun. In 2004 and 2005 he acted in an advisory role to additional BBC teams. Kaldenbach has written extensively on Vermeer and 17th century Delft, on Vincent van Gogh and on other art history topics.
Drs. Kees Kaldenbach is your private "scholar-lecturer on culture tours".
Further information is available on his encyclopedic web site: www.johannesvermeer.info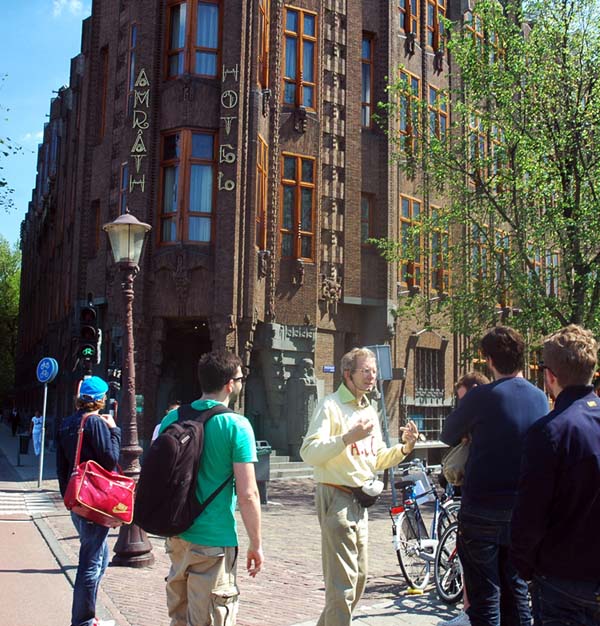 In action, summer 2011.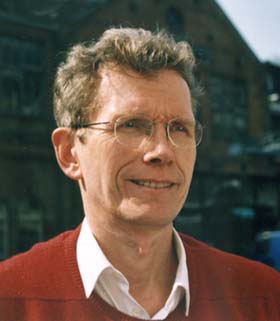 Contact information:
Drs. Kees Kaldenbach , kalden@xs4all.nl
Haarlemmermeerstraat 83 hs
1058 JS Amsterdam
The Netherlands
telephone 020 - 669 8119 (from abroad NL +20 - 669 8119)
cell phone 06 - 2868 9775 (from abroad NL +6 - 2868 9775)
Reaction, questions? Read client testimonials.

Open seven days a week.

Member of the Amsterdam Chamber of Commerce (Kamer van Koophandel).

Email responses and bookings to art historian Drs. Kees Kaldenbach.

This page forms part of the 2000+ item Vermeer web site at www.xs4all.nl/~kalden

Research presented in November 2014 about the Amsterdam art collector Mannheimer: he almost bought the best Vermeer: The Art of Painting (now in Vienna)

Updated Nov 14, 2014.

\