Meet the Super Rich & Wealthy
from the age of Rembrandt in Amsterdam
A seventeenth century Forbes 'who is who" Amsterdam Millionaire type guided tour.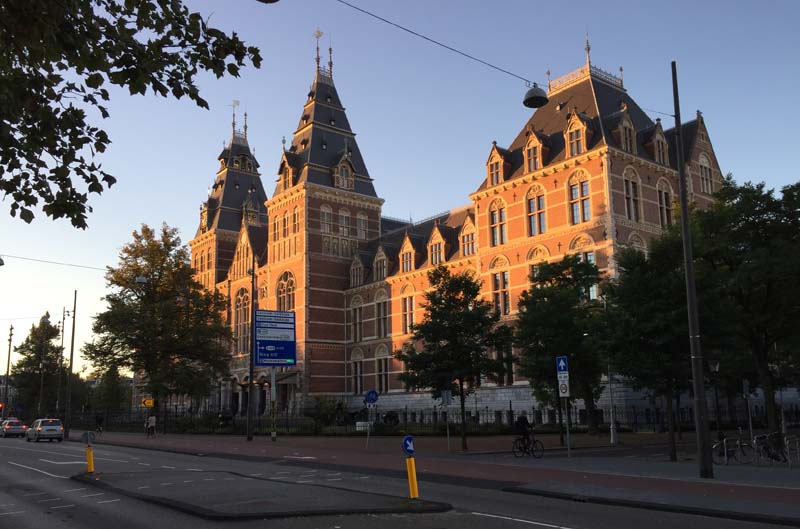 Rijksmuseum in perfect light, 30 september 2015. Photo K. Kaldenbach.
Subjects: Personal History, Economic History, Social History, Art History and Architecture. Academic tour by scholar-lecturer, art historian Drs. Kees Kaldenbach*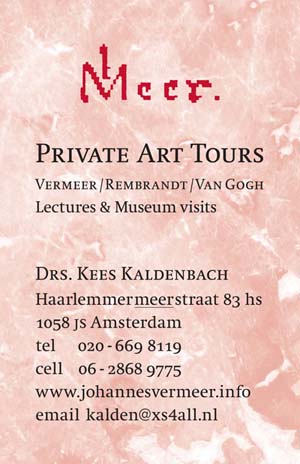 In 2006 the chief of the Rijksmuseum History Department, Mr Kees Zandvliet, published a richly illustrated book about the 250 wealthiest people who lived in the Dutch Golden Age (1600-1700). With this fine, illustrated voluminous book in hand, and with two outstanding history handbooks by d'Ailly in my backpack, we can take a highly informative walk alongside the Amsterdam canals, and stop by many houses and follow the careers of a number of these super rich characters. We can also trace family trees and follow the flow of inheritance capital down the family line.
For becoming rich in the Dutch Golden Age it was sound planning to being born at the right time in the right cradle, to get and then education and to proceed with shrewd financial dealings and investments. Most of all it was a matter of intelligent management of social capital, family alliances, arranging good marriages between partners born to the best families of the right faith. Trade, politics and finance went hand in hand. Up to 1750 the bankers in London looked towards Amsterdam to learn the best ways of dealing in financial investments and contracts.
How did Amsterdam become a 'brother-in-law' society? As women stood a fair chance (around 8%) of actually dying when giving birth each time, and many women gave birth more than 5 to 10 times during a marriage due to high infant mortality, women were a problem in terms of long-term family life. The most promising and important alliances were thus made in the business world of males, that of fathers, uncles, brothers, cousins and brothers-in-law. When on the rise in Amsterdam politics and powerful, these males could disperse official functions, like becoming 'harbor master', to family members and friends. Along with the functions came some actual day to day work and lots of annual pay. One could farm out the actual work and keep the pay. Nepotism was the catchword.
Being born a Roman Catholic or converting to Roman Catholicism was certainly a bad career move, as after the 1570's functions in city government and important boards and functions were exclusively distributed among Calvinists (and French protestants).
Roman Catholics were suspect as being allied to the enemy, the King of Spain. The Dutch Republic was started in a revolution against this King of Spain.
Being born female was also a bad move, certainly in terms of affairs and politics, as there were only open to males born in the right political factions, obviously with the right religion.
The Amsterdam rich, masters of world trade, were indeed filthy rich. They were on top of the world and they advertised their economic prowess and stability by buying real estate, especially on the most expensive canal, the Herengracht. This canal was exclusively designed to show off status and wealth. Real estate buyers easily paid twice the value of empty lots and buildings on the Herengracht, compared to that on the neighbouring canals. Those other canals were built to do active trade and to offload and store commercial goods. We will therefore mainly walk the Herengracht and other important residential canals to review the lives of these successful burghers, kings of the trade empire that was the Dutch Republic.
Fast track entry in ALL Amsterdam museums. Avoid spending time waiting in museum queues. Enter the museums together with me.
Research presented in November 2014 about the Amsterdam art collector Mannheimer: he almost bought the best Vermeer: The Art of Painting (now in Vienna)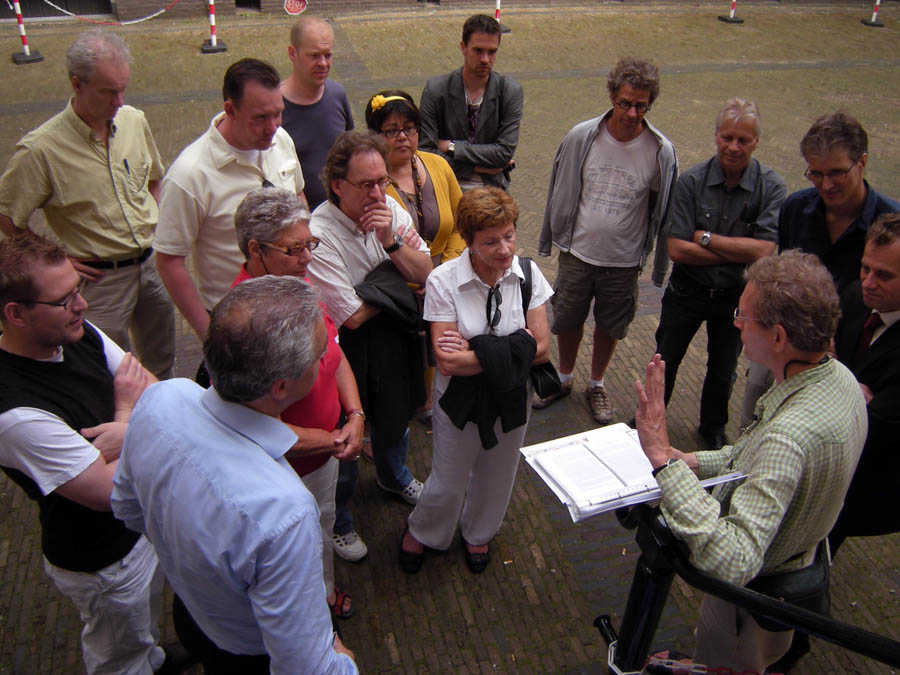 I can take you for a private walking tour, ofabout 2 to 3 hours.
This is link includes a map, of the same 250 wealthiest traders tour in Dutch.
3 hour walk + boat ride on the United East India Company theme
3 hour walk + boat ride on the Women of Amsterdam theme
3 hour walk + boat ride on the Rich and the Painters theme
Amsterdam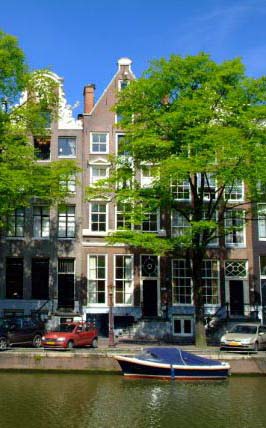 Amsterdam is the uncrowned capital of The Netherlands. The beauty of the city center is the result of many centuries of careful city planning. It boasts the most wonderfully preserved group of canals and ancient canal houses found anywhere in the world. In the center we find the headquarters of the United East India Company, pivot of international trade and source of great wealth in the 17th century. Dutch painter Rembrandt, prince of painters, and prolific etcher, draughtsman also made his home here and catered to the wealthy merchants.
A number of important museums including the Rijksmuseum and the Van Gogh museum are also located here. A dozen of other museums are well worth visiting, including the Rembrandt house.
On Dam square, from which this town on the Amstel river originally got its name, is the former Town Hall, now Royal Palace. Next to it stands the late mediaeval New Church, now mainly serving as an exhibition hall. A five-minute walk going east takes us to the large Old Church in the middle of the Red Light District.
As a reference manual I use the famous d'Ailly historical handbook during the Amsterdam walks.

As an art historian based in Amsterdam, The Netherlands, I can meet you in Amsterdam for a personalized guided tour of art museums and the historic center.

Together we will experience the beauty and history . Enjoy yourself and learn about history while strolling and discussing the country's history, art and culture. In doing so, we may touch many bases - spanning not only fine art and architecture but also the city's history and current social issues. See client testimonials.

Read a biography.

Starting at your hotel I will take you on a wonderful private cultural walking tour of your choice. My guided itinerary offers you accessable informative conversation in English, Dutch, or German (my French and Italian are more limited).

---

You may also arrange this VIP treatment for business contacts or friends. Our cultural tour organisation office will take care of a unique and memorable experience.

Drs. Kees Kaldenbach is your private "scholar-lecturer on culture tours" *.

*Martha Gellhorn, Travels with Myself and another, p. 182.

---

Please contact me for time and fees of the tailor-made tour you ar interested in.

These tailor made tours are available upon request - please contact me to book a date. Minimum group size: 1 person. Maximum group size is limited to about 10 persons. With a megaphone I can also manage larger groups on the streets.

---

Menu of tours

Photo by Dick Martin.

Visit a large architectural cultural site on Amsterdam at Startamsterdam.com

---

Endorsements

The Rijksmuseum has done me the honor of linking the main Rijksmuseum site to my website. Start at www.rijksmuseum.nl and select Collection. Then choose 'Digital Collaboration' and the 'Digital Vermeer House'.

I conduct Rembrandt walks in Amsterdam for the Netherlands Bureau of Tourism, London and New York City offices. Their clients include important journalists.

The travel site www.luxurytraveler.com has devoted a main feature to my tours and walks.

Read further client testimonials.

---
About Drs. Kees Kaldenbach:
Read a biography.
Drs. Kees Kaldenbach has been featured in television and radio documentaries, including BBC2 TV, NTV Japan, Danish TV and Radio Netherlands World Service. In July 2004 he was interviewed about amsterdam artists by Tetsuya Tsuruhara for the leading Japanese newspaper The Yomiuri Shimbun. In 2004 and 2005 he acted in an advisory role to additional BBC teams. Kaldenbach has written extensively on Vermeer and 17th century amsterdam, on Vincent van Gogh and on other art history topics.
Drs. Kees Kaldenbach is your private "scholar-lecturer on culture tours".
Further information is available on his encyclopedic web site: www.johannesvermeer.info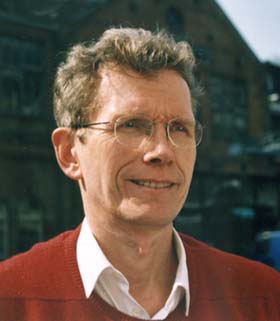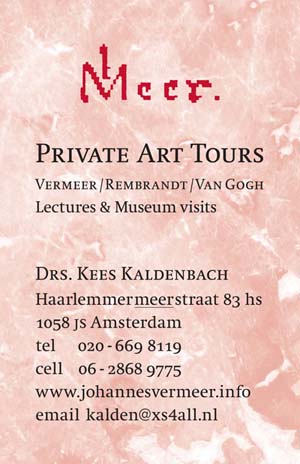 Contact information:
Drs. Kees Kaldenbach , kalden@xs4all.nl
Haarlemmermeerstraat 83 hs
1058 JS Amsterdam
The Netherlands
telephone 020 - 669 8119 (from abroad NL +20 - 669 8119)
cell phone 06 - 2868 9775 (from abroad NL +6 - 2868 9775)
Reaction, questions? Read client testimonials.

If you want to just walk around with a very nice social companion for a day, we recommend www.friends4action.com

Open seven days a week.

Member of the VVV Tourist information and the Amsterdam Chamber of Commerce (Kamer van Koophandel).

Email responses and bookings to art historian Drs. Kees Kaldenbach.

This page forms part of the 2000+ item Vermeer web site at www.xs4all.nl/~kalden

Launched April 15, 2006. Updated 17 january 2017.