Met zakenrelaties naar het Rijksmuseum, Amsterdam, VIP entree o.l.v. een ervaren kunsthistoricus
Nieuw! Beter menu en vernieuwde web pagina: Klik hier.
Vlotte, serieuze, onderhoudende tour met een koffiepauze. Presenteer uw gasten het allerbeste dat Nederland te bieden heeft.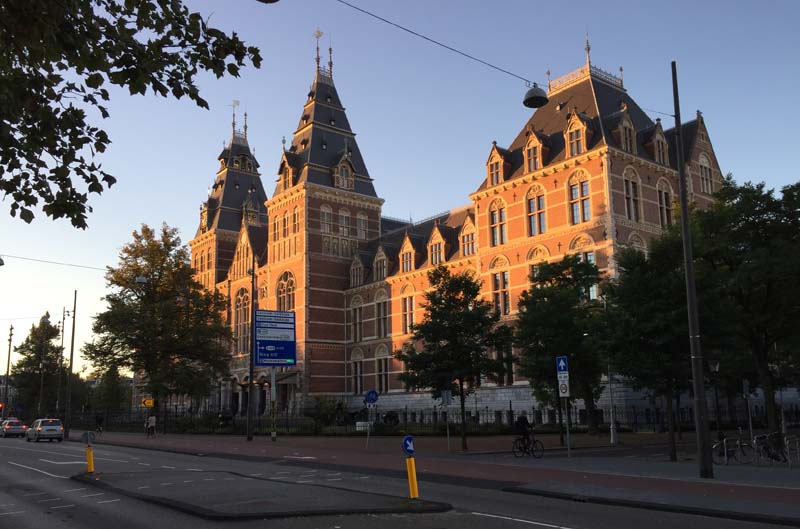 Rijksmuseum, ochtendlicht op 30 september 2015. Foto Kees Kaldenbach. Entree om 9 uur is zeer aan te bevelen.
===
"Dear Kees,
Phenomenal! Touring with you was like being friends with the top curator of a major art museum.
Your mountain of knowledge allowed you to zig and zag with our questions and flow seamlessly back into your captivating analysis.
Thank you for engaging each and every family member. It was a delight to be with you, and we feel lucky to have had the experience.
Sincerely,
Leigh and Daniel Levine and family, march 2018."
===

Vermeer lectures and tours.
Rembrandt tours incl the Maria Trip portrait.
Dutch/NL tekst over Uytenboogaerd (detail hieronder)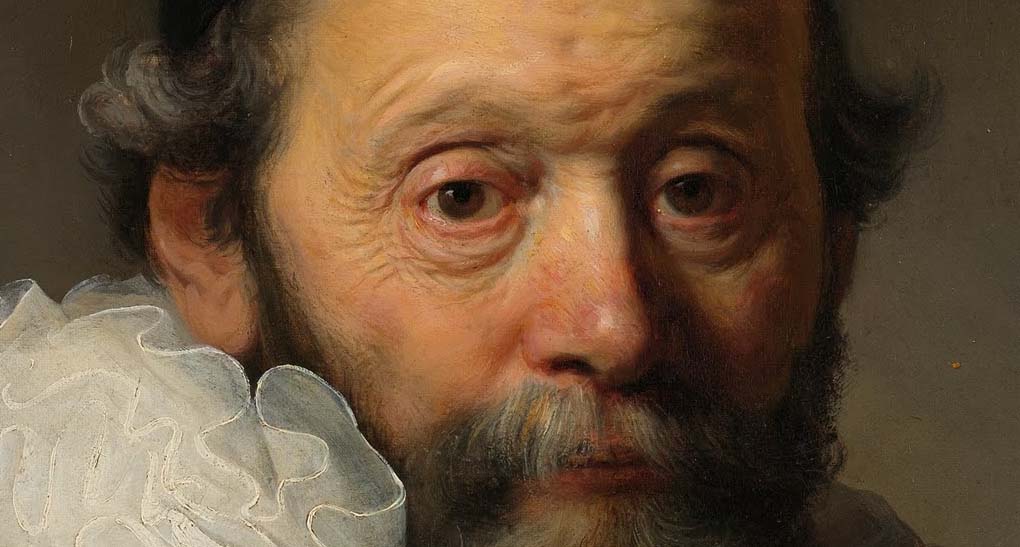 Bijna een burgeroorlog rond 1616 over geloof en politieke invloed: Rembrandts schilderij van Uytenboogaard.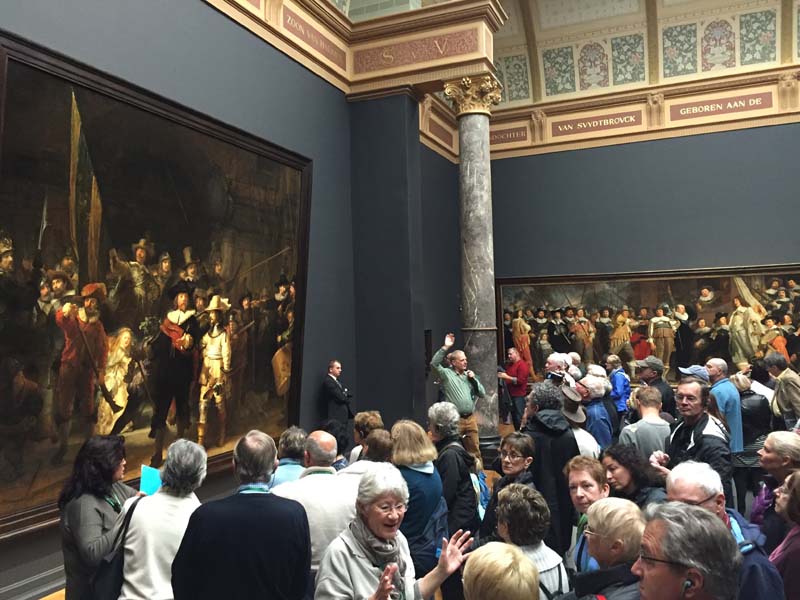 Als we naar binnen gaan om 8.59 met VIP-entree voorkomen wij deze drukte.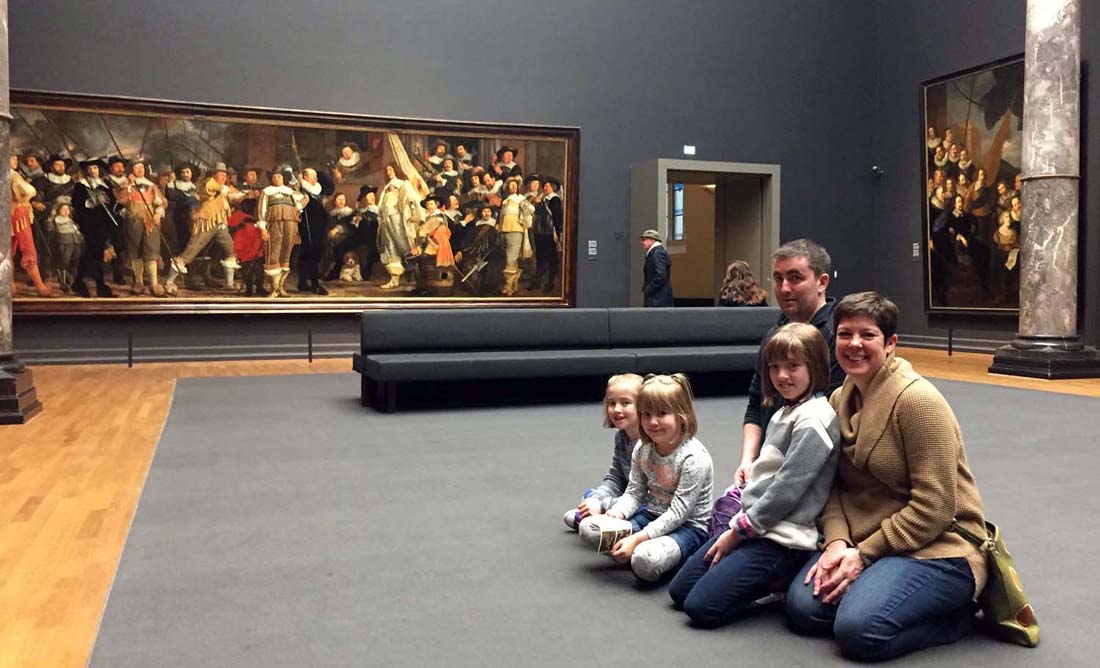 Dit is het fantastische voordeel van een vroege entree.

July 2013: Ricardo N and his wife Francis S. live in New York City and are full-time NYC art aficianados, travelling the world and visiting most of the fine art centers in Europe.
In June-July 2013 they toured for three full days with Drs Kees Kaldenbach.
Ricardo: "I would rate you as terrific. It is a great treat being with you - You saved my life in showing me the Mauritshuis collection - I thought it was completely closed!"
Francis N.: "Kees is outstanding... he has a very rare gift among any the great number of professional tour guide we met in our lifetime... in presenting a deep and very specific art history knowledge, and in combining this with passion and and easy going presentation.
My husband and I have spent our lives in the art world of NYC and the West Coast. We have rarely met such a wonderful guide. Kees is an outstanding fountain of visual knowledge and historic insight. He truly is top class within the field of Western art history!"


4 x Vermeer! Vermeer lectures and tours.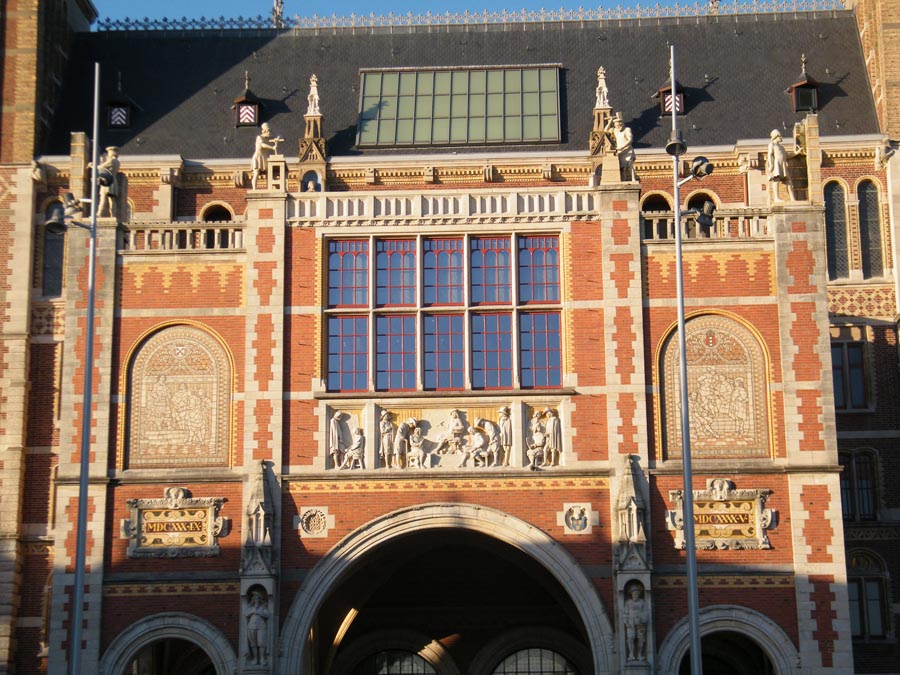 het Rijksmuseum is compleet gerestaureerd.
Boekingen: kalden@xs4all.nl
---

---

Complete Listing of tours

---

Endorsements

Ik doe journalisten-tours in Amsterdam voor hetNetherlands Bureau of Tourism, London and New York City offices.

Read further client testimonials.

---

Research presented in November 2014 about Mannheimer: he almost bought the best Vermeer: The Art of Painting (now in Vienna)

---
About Drs. Kees Kaldenbach:
Read a biography.
Drs. Kees Kaldenbach has been featured in television and radio documentaries, including BBC2 TV, NTV Japan, Danish TV and Radio Netherlands World Service. In July 2004 he was interviewed about Delft artists by Tetsuya Tsuruhara for the leading Japanese newspaper The Yomiuri Shimbun. In 2004 and 2005 he acted in an advisory role to additional BBC teams. Kaldenbach has written extensively on Vermeer and 17th century Delft, on Vincent van Gogh and on other art history topics.
Drs. Kees Kaldenbach is your private "scholar-lecturer on culture tours".
Further information is available on his encyclopedic web site: www.johannesvermeer.info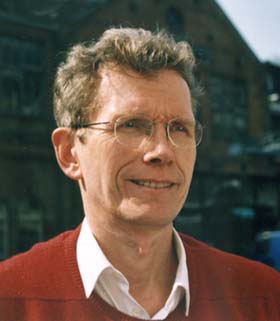 Contact information:
Drs. Kees Kaldenbach , kalden@xs4all.nl
Haarlemmermeerstraat 83 hs
1058 JS Amsterdam
The Netherlands
telephone 020 - 669 8119 (from abroad NL +20 - 669 8119)
cell phone 06 - 2868 9775 (from abroad NL +6 - 2868 9775)
Reaction, questions? Read client testimonials.

Open seven days a week.

Member of the VVV Tourist information and the Amsterdam Chamber of Commerce (Kamer van Koophandel).

Email responses and bookings to art historian Drs. Kees Kaldenbach.

This page forms part of the 2000+ item Vermeer web site at www.xs4all.nl/~kalden

Launched December 2012. Updated April 2019.