Zolderopruiming van Katholieke Illustratie, jaargang 1953, eerste halfjaar, ingebonden, inclusief grote extra reportages over Watersnoodramp. Te koop




Zolderopruiming van
Katholieke Illustratie, jaargang 1953, eerste halfjaar, ingebonden, inclusief de grote reportages over Watersnoodramp. Te koop. In redelijke staat.
Inclusief:
Extra bijlage voor alle Spaarnestad bladen, pag 1-8.
Katholieke Illustratie 13 februari 1953, pag. 241-279
Katholieke Illustratie 20 februari 1953, pag. 282-309
Plus de gewone afleveringen, in die tijd los verkocht voor f 0,30 elk.
Buitengewoon boeiend zijn de advertenties voor cursussen en produkten.
Hoofdprijs bij een van de aangekondigde lezers-wedstrijden is een mud kolen !




NEW
Anne Frank's Beursspel - Stock Exchange Game.




Kunsthistorische bibliotheek, kunstgeschiedenis boeken professioneel.
A set of early 1960's posters on BP oil industry. Prints on cardboard. Great for decoration or exhibition.
========= atlassen =========
1) xx verkocht
2) Atlas van Israel, machtig grote Israel atlas editie, gepubliceerd in delen van 1956-1964. Formaat 67 x 40 cm, inhoud is 4,5 cm dik. Veelkeurendruk van de hoogste kwaliteit. Verkeert in uitstekende staat. Een historisch document van de eerste orde. Israel. Zie 8 grote illustraties
3) F.W. Butzgers, Historischer Schul-Atlas zur Alteren, Mittleren und Neuen Geschichte in 324 Haupt-und nebenkarten. 40e Auflage, Velhagen & Klasing, Bielefeld und Leipzig, 1918. 26x18 cm. Redelijke staat, kaft bruin met waterschade.
========= stripverhalen =======
Een kleine strekkende meter strips, verzameld in de jaren 60 en 70, te weten:
Kuifje, mooie collectie in het Nederlands en Frans, deels met slappe kaft en deels harde kaft. Gelezen, niet puntgaaf. Ook Kuifje in Rusland, slappe kaft. Geringe rookschade van brand. Als hele partij te koop.
Guust flater, serie, gelezen, niet puntgaaf.
Oscar en Isidoor (titelloos, Breyesse) vierkant, harde kaft.
Suske en Wiske, aantal vroege exemplaren
Ik hoor graag een redelijk bod.
========== overig ==========
Charles Barber, The English Language, a historical introduction, in the series cambridge approaches to Linguistics, Cambridge 1995.
Meyers Blitz Lexicon, die Schnellauskunft für jedermann in Wort und Bild, Bibliographisches Institut AG Leipzig, 1933. revidierter Neudruck. 760 p. 25 x 18 cm.
Lewis Copeland, The Handy Encyclopedia of Useful Information. The New Home Library, Blakiston, Philadelphia, USA., 1946. 21 x 14 cm.
Izis Bidermanas (fotograaf) Paris des Rêves. La Guide de Livre, Lausanne, 1950, met 45 'textes autographes'. Koperdiepdruk, in zeer goede staat. 28 x 22 cm. Kaft met boeklon plastic verstevigd. Niet verkleurd.
IZIS BIDERMANAS (fotograaf). Book title: ISRAEL . Tekst Andre Malraux. La Guide de Livre, Lausanne, 1955, Koperdiepdruk - the finest printing process ever invented - , in good state. 28 x 22 cm . Cover missing. LAUSANNE CLAIREFONTAINE 1955. vol 245, numbered 5153.

Ph. Howard, We thundered out, 200 years of the Times (London) 1785-1985. very large size. Reprints of full pages, often front pages. Hammond, New Jersey.
Milton, Paradise Lost, illustrated by Gustave Dore, notes by Robert Vaughan. New York, Feneton Collier. Large size, with embossed end boards and marbled openings. 311 pages + intro. Perhaps 1890 ?
H + P Massingham, The London Anhology, Phoenix London 1951.
Friso Endt, Weet je nog wel, 1900-1927, local history. Amsterdam, Bezige bij 1957, 1/3 is rotogravure b/w prints high quality.
Tot Lering en Vermaak, a very rare exh cat. on the meaning of 17th c Dutch paintings and the link with emblemata literature, Rijksmuseum, Amsterdam 1976.
Chefs-d'oevre de l'art / grands peintres. Series of large rather thin full color monographs on specific artists books. I own about 200 titles from the 1970's. A few titles appeared in the Italian series I Maestri del Colore.
York. Historic buildigs in the central area. Royal Commission on historical monuments, a photographic record, 1981. 200 plates each with a number of sub-ill.
Peter Goessel, Gabriele Leuthaeuser, L'Architecture du XXe Siecle, Benedikt Taschen, 1991, 432 pages. Full color. new.
========== posters on oil industry ========
Gevraagd: CDrom met adresbestand MKB en grote bedrijven.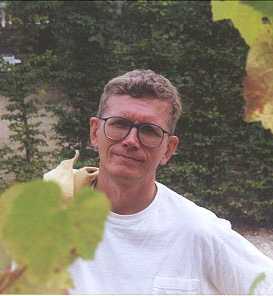 Reactie, vragen?
Kees Kaldenbach, kalden@xs4all.nl
Drs. Kees Kaldenbach
Haarlemmermeerstraat 83 hs
1058 JS Amsterdam
===== tel. =====
tel 020 - 669 8119
cell 06 - 2868 9775
===============
===== telephone from abroad =====
tel 00-31-20 - 669 8119
cell phone 00-31-6 - 2868 9775
=========================
=========================
More ceramics
Glazen tafel, Glass table
posters BP oil-industry.
japanese Hiroshige II prints
israeli coin sets
Art deco objects, stained glass and museum quality objects
Historic very large Atlas of Israel
KLM houses + apothecary bottles 1950s
posters BP oil-industry.
japanese Hiroshige II prints
israeli coin sets
Postage stamp album
Books and stuff
Twee Koffers vol XXL mannenkleding!
Two suitcases full of XXL mens clothes (put text through Google translate)!