STOCK EXCHANGE GAME (Bourse game - Beursspel, Dutch, 1940s) identical tothe one used in Anne Franks' Annex hiding place.
For Sale. One copy.








On 8 November 1942, Peter van Pels, one of the persons in hiding with Anne Frank, in The Annex, was given this stock exchange game by the other people in hiding when he became 16 years old. Peter had plans to go to the Dutch East Indies (now Indonesia) after the war.
Anne Frank wrote in her diary:
"After I explained to him about the French language, we soon started talking. He told me that he wanted to go to the Dutch East Indies later on and live there on the plantations. He spoke about his life at home (...) and said that he was such a good-for-nothing. I said that he had a very strong feeling of inferiority. "-
Anne Frank, 16 February 1944.
Provenance: bought 2018 by present day owner Kaldenbach from the first owner, mr Timmers, born ca. 1931 who bought it and had often played it with his children. Mr Timmers is currently 87 years old. So logically he could have bought it second-hand in the late 1940s or in the 1950s. The booklet states: game copyright 1913.

In fair condition - With the original lead mascots. Outer box shows wear. On the playing field the rotating arrow has caused some rotation wear damage.
-The Beurs Spel (Stock Exchange Game, or Bourse Game) consists of an elongated box with lid, a folded cardboard game board, two dice, cards, imitation money, metal turntable, six lead 'mascots' (pawns) in different forms and the manual with rules.
-The game is complete or virtually complete.
CARDBOARD playing field:
5 x Bourse seat cards
11 x Bourse vacation cards
12 x Certificate of profit
21 x Prolongation cards
21 x Stock certificates such as Netherlands Indies Rubber, American Industry, Japanese Sugar…
30 x Day trade event cards
- Plenty of imitiation money in f 10 - f 25 - f 100 - f 1000.
All above playing cards are in their original small diaphanous creaky brown envelopes.
-Two dice, six original metal mascots/pawns and the rotating metal arrow on a metal foot complete the game.
A booklet with rules of the game is included.
-Dimensions: game board folded open: 50.5 x 51 cm. Box: 27 x 53 x 3 cm.
-Publisher: N.V. STACO / author: Jac. Schoonderbeek / design: Bernard Leemker (1899 - 1990).
-Manufacturing date: circa 1941. This board game may have been sold to the former owner, Mr Timmers after 1931 (date of birth).
-Condition: In fair condition. The outer box and outer lid show signs of wear and tear and some repair.
In 1942 the game cost some f 5,50 in guilders. Compare: a Dutch labourer would earn between f 25 and f 50 per week.
See photos.
Estimated Minimal Value: make me a fair offer!.
I am Kees, a private person in Amsterdam and I also offer some extraordinary books and objects for sale. Make me a decent offer.
Historic very large Atlas of Israel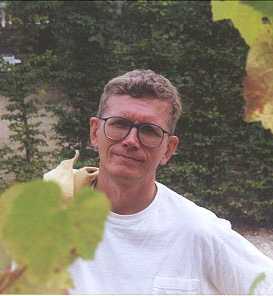 Reaction, questions?
Kees Kaldenbach, kalden@xs4all.nl
tel NL +31 20 - 669 8119
cell NL +31 6 - 2868 9775