Private tour of Jewish life in Amsterdam,
energetic, thriving, spirited, multi-faceted
New! Better menu and upgraded web page: Click here.
Subjects: in-depth tour by a local guide of Jewish Amsterdam: culture, food, religion, art, architecture, traditions. Escorted Academic walking tour or bicycle tour by scholar-lecturer, art historian Drs. Kees Kaldenbach*
Dutch version / Nederlandse versie.
These days, Jewish life in Amsterdam is thriving, vibrant and multi-faceted. Great thinkers abound: authors, builders, philanthropists, tycoons
Historical highlights: Jewish life in Holland was very much influenced by the influx of Portuguese and Spanish refugees from the Inquisition at the end of the 16th century, as well as Ashkenazi refugees from the wars in the 17th century. Napoleon and the Code Napoleon played a major role in the emancipation of the Jews in Holland.
We may visit the largest and finest Sephardic (Portugese) synagogue ever constructed, built in 1675 on a large scale with massive inner columns. Within that compound a Treasury (below ground)has been opened and the historic Ets Haim library open (by appointment only) was built. The synagogue is open all days except Saturdays,and in winter on Fridays only open from 10-2. Your entrance ticket is combined with that of the Jewish Historical Museum.
I feel it is the very BEST Jewish museum in the world (yes I have visited about twenty Jewish museums across the world) and this Amsterdam one includes not only thousands of historic objects, but a number of full size Ashkenazim (German) synagogues and a mikwe (ritual bath).
For the general population in Holland, the Second World War (1939-1945) came as a terrifying bolt out of the blue. Deportation was a physical and political and cultural shock. World war 2 stories can be sharply felt close by - in the very building, which served at the 'holding pen' of rounded up and arrested Jews before they were shipped eastwards. This 'holding pen' building is at Hollandsche Schouwburg at 10 minutes walk from the Jewish Historical Museum.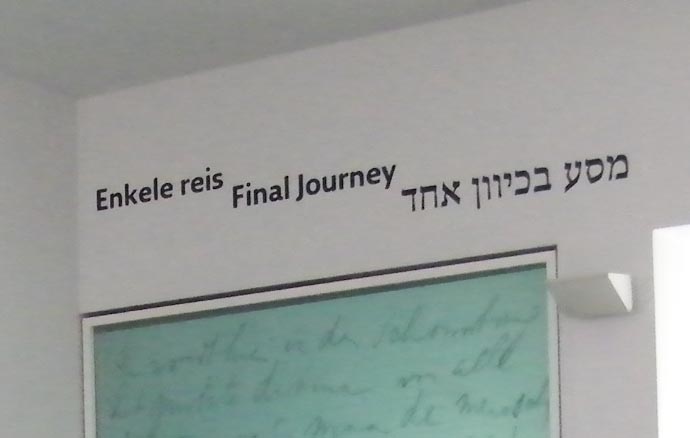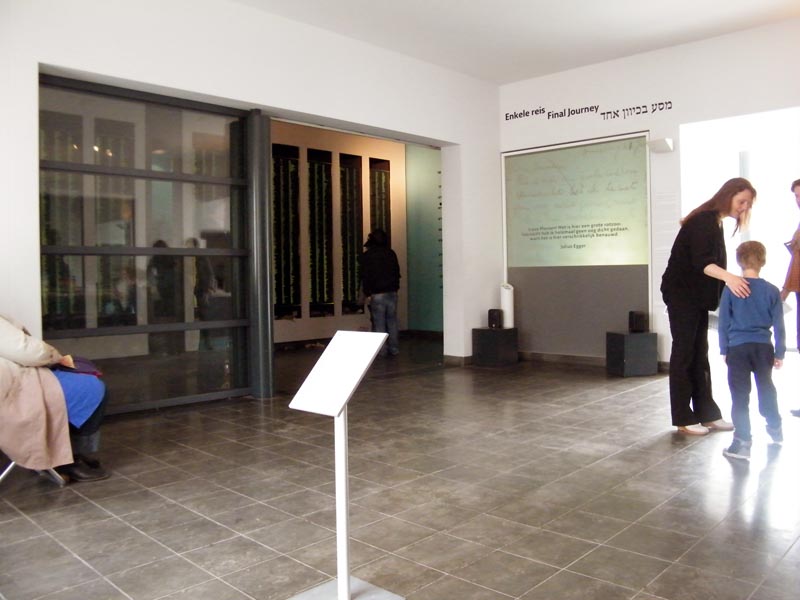 In a building called Dutch Theatre (Hollandsche Schouwburg), the grim holding place for rounded up local Dutch Jews. Now a memorial.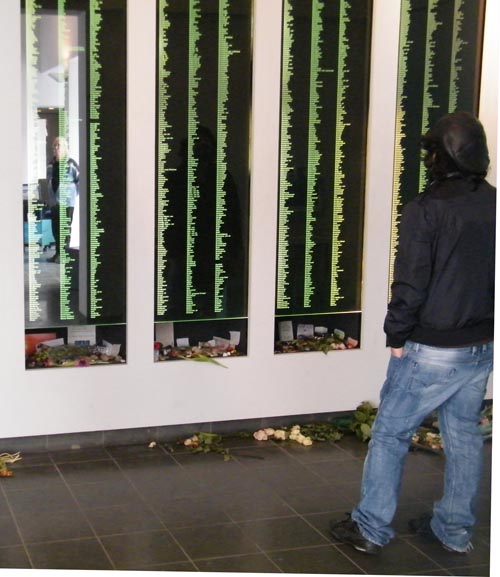 At Hollandsche Schouwburg the chilling lists of surnames of victims is exhibited.
On the way we pass the statue of the Dockworker, commemorating the WW2 laborers strike, initiated as a protest against rounding up the Jewish population. The was only strike of that nature in Western Europe! Around the corner of Hollandsche Schouwburg, near the Zoo entrance is the Resistance museum, with fascinating objects about Dutch actions against the German occupier.
Anne Frank House is a chapter in itself. Please mind when you plan a visit: VERY steep and narrow stairs. Not fit for some physically handicapped. At the point of the secret entrance the high step is about 50 cm up (20 inches). Buy tickets WELL in advance!
The Rosenthaliana Library of the University of Amsterdam is one of the largest and most important in the world. It sometimes holds exhibitions.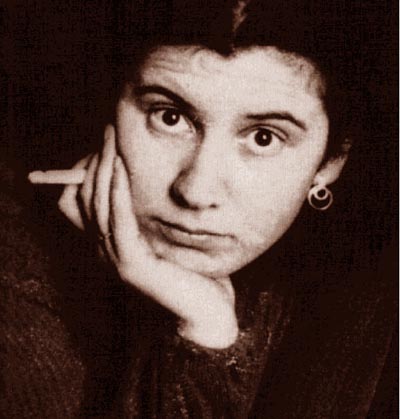 A discussion of Dutch Jewish thinkers and authors forms part of this tour. We will pass by the Spinoza monument and discuss his vast contribution to the Age of Enlightenment and world philosophy. We also pass two monuments with poetic words of poet Jacob Israel de Haan.
To the right: Etty Hillesum, author of a gripping diary made in WW2. She did not survive the concentration camps. She wrote a stunning diary during WWW2 - an incredible story about how this free, liberated spirit who lived her life under German occupation. Her apartment looked out over Museum Square, an area cordoned off by the German military.
Fairly close by Museum Square is the Beethovenstraat area with stories about Jews immigrating in the 1930's and then distress during the war, German forces and German security offices used that district, and some ill-fated resistance attacks took place.
What is Jewish? What is Judaism? One can look at this issue in many ways:
Is Judaism a religion and most Jews believe in God and go to synagogue? We may discuss this theme. The Amsterdam professor Ido Abram presented the "Listof Five". He lists five key characteristics probably playing a role in the life of every Jew:
1. religion and tradition
2. the relationship with Israel and Zionism
3. war, persecution and survival
4. personal history
5. the interaction between the Jewish and the main culture.
Another classification of Judaism can be: Orthodox vs. Liberal / Reform.
Still a nother is Ashkenaziem versus Sephardim, i.e. those originating from eastern European Jews and the southern (Spanish, Portuguese, Northern African) Jews. Each with their own history and traditions.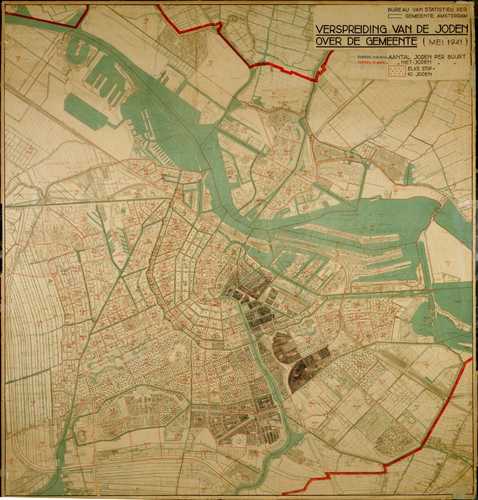 x
x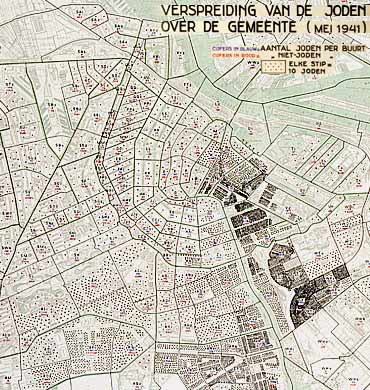 "Every dot ten Jews" Map produced by an obedient Amsterdam city official in 1941. Little did he understand the grip of the Nazis on Jewish life. This map is now in the Resistance Museum (Verzetsmuseum).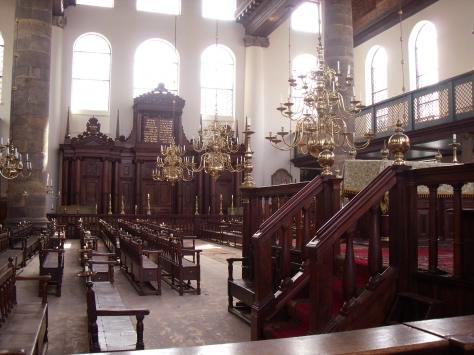 Interior of the fabulous Esnoga, the Portugese synagogue, built 1675.

Would you also like to enter the Rijksmuseum at exactly 9 AM, bypassing all waiting lines and standing in a virtually empty museum ? Ask me to be your guide!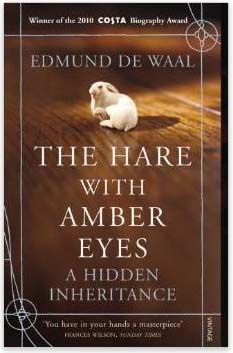 ..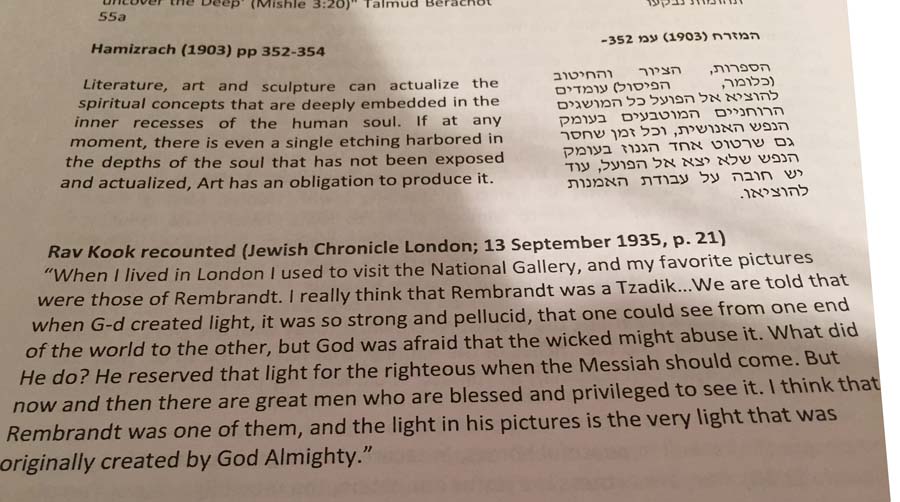 From: Edmund de Waal, The Hare with Amber Eyes, A Hidden Inheritance, 2011.

July 2013: Ricardo N and his wife Francis S. live in New York City and are full-time NYC art aficianados, travelling the world and visiting most of the fine art centers in Europe.
In June-July 2013 they toured for three full days with Drs Kees Kaldenbach.
Ricardo: "I would rate you as terrific. It is a great treat being with you - You saved my life in showing me the Mauritshuis collection - I thought it was completely closed!"
Francis N.: "Kees is outstanding... he has a very rare gift among any the great number of professional tour guide we met in our lifetime... in presenting a deep and very specific art history knowledge, and in combining this with passion and and easy going presentation.
My husband and I have spent our lives in the art world of NYC and the West Coast. We have rarely met such a wonderful guide. Kees is an outstanding fountain of visual knowledge and historic insight. He truly is top class within the field of Western art history!"

"Just wanted to thank you once again on behalf of our group for a great tour. Everyone enjoyed it." Scott Zies, Canada, 2011.
Read a biography.
Berlin World war II tours. Excellent!
Spotting the Rich & Famous inhabitants in the Golden Age.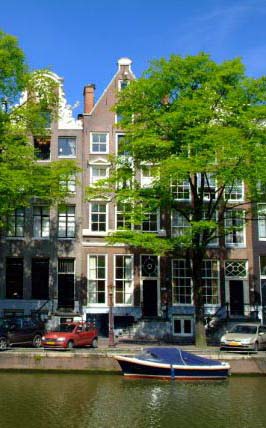 As an art historian based in Amsterdam, The Netherlands, I can meet you in Amsterdam for a personalized guided tour of art museums and the historic center. Great Amsterdam tours!

Together we will experience the beauty and history. Enjoy yourself and learn about history while strolling and discussing the country's history, art and culture. In doing so, we may touch a number of bases - spanning not only fine art and architecture but also the city's history and current social issues.

See client testimonials.

Read a biography.

Starting at your hotel I will take you on a wonderful private cultural walking tour of your choice. My guided itinerary offers you accessable informative conversation in English, Dutch, or German (my French and Italian are more limited).

See Amsterdam in 1842 (Map with dots indicating where the high and mighty lived in Amsterdam, in the seventeenth century)

---

You may also arrange this VIP treatment for business contacts or friends. Our cultural tour organisation office will take care of a unique and memorable experience.

Drs. Kees Kaldenbach is your private "scholar-lecturer on culture tours" *.

*Martha Gellhorn, Travels with Myself and another, p. 182.

Drs. Kaldenbach is chairman of the Circle of Academic Tour Guides of the Netherlands and Flanders (CATON)

---

Please contact me for time and fees of the tailor-made tour you ar interested in.

These tailor made tours are available upon request - please contact me to book a date. Minimum group size: 1 person. Maximum group size is limited to about 10 persons. With a megaphone I can also manage larger groups on the streets.

---

Complete Listing of tours

Photo by Dick Martin.

Visit a large architectural cultural site on Amsterdam at Startamsterdam.com

Old maps on http://watwaswaar.nl

---

Endorsements

The Rijksmuseum has done me the honor of linking the main Rijksmuseum site to my website. Start at www.rijksmuseum.nl and select Collection. Then choose 'Digital Collaboration' and the 'Digital Vermeer House'.

I conduct Rembrandt walks in Amsterdam for the Netherlands Bureau of Tourism, London and New York City offices. Their clients include important journalists.

The travel site www.luxurytraveler.com has devoted a main feature to my tours and walks.

Read further client testimonials.

---
About Drs. Kees Kaldenbach:
Read a biography.
Drs. Kees Kaldenbach has been featured in television and radio documentaries, including BBC2 TV, NTV Japan, Danish TV and Radio Netherlands World Service. In July 2004 he was interviewed about Delft artists by Tetsuya Tsuruhara for the leading Japanese newspaper The Yomiuri Shimbun. In 2004 and 2005 he acted in an advisory role to additional BBC teams. Kaldenbach has written extensively on Vermeer and 17th century Delft, on Vincent van Gogh and on other art history topics.
Drs. Kees Kaldenbach is your private "scholar-lecturer on culture tours".
Further information is available on his encyclopedic web site: www.johannesvermeer.info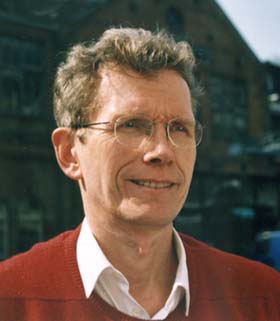 Contact information:
Drs. Kees Kaldenbach , kalden@xs4all.nl
Haarlemmermeerstraat 83 hs
1058 JS Amsterdam
The Netherlands
telephone 020 - 669 8119 (from abroad NL +20 - 669 8119)
cell phone 06 - 2868 9775 (from abroad NL +6 - 2868 9775)
Reaction, questions? Read client testimonials.

Open seven days a week.

Member of the VVV Tourist information and the Amsterdam Chamber of Commerce (Kamer van Koophandel).

Email responses and bookings to art historian Drs. Kees Kaldenbach.

This page forms part of the 2000+ item Vermeer web site at www.xs4all.nl/~kalden

Updated December 5, 2012. Updated 14 february, 2017.