For sale: from the Library of an art historian
Izis Bidermanas: Paris des Reves, La Guilde du Livre, Lausanne 1950. Printed in Rotogravure.
Description du livre : Couverture illustrée à rabats. 75 photos d'Izis hors-texte, bien complet des papillons pages 44 et 46. Bon exemplaire. (az) Lausanne, Clairefontaine, 1950. In-4° broché, 159 pages. Description du livre : La Guilde du Livre - Lausanne, 1950. Couverture souple. État : Très bon. Paris des Rêves Izis Bidermanas La Guilde du Livre - Lausanne Format in-4 - 22 x 28,5 cm. - Broché - 1950 Couverture rempliée d'éditeur, Edition hors commerce réservée aux membres de la Guilde du Livre Exemplaire numéroté 149 156 pages illustrées de 75 photographies en noir et blanc d'Izis Bidermanas et de nombreux textes Accompagnées de textes autographes de 45 écrivains français Textes manuscrits en fac-similé de : Audiberti, Dominique Aury, Marc Bernard, Jean-Richard Bloch, Gaston Bonheur, André Breton, Henri Calet, Francis Carco, Blaise Cendrars, Gilbert Cesbron, Agnès Chabrier, Gaston-G. Charlet, Georges-E Clancier, Jean Cocteau, Lise Deharme, Georges Duhamel, Paul Eluard, Pierre Emmanuel, Luc Estang, Maurice Fombeure, André Frénaud, Paul Gilson, Robert Giraud, Georges Hugnet, C.F. Landry, Robert Margerit, Loys Masson, Jacques Mercanton, Henry Miller, Pierre Mornand, Jean Paulhan, Louis Pauwels, Henri Pichette, Francis Ponge, Tristan Rémy, Gustave Roud, René Rougerie, Jean Rousselot, Claude Roy, Pierre Seghers, Jules Supervielle, Jean Tardieu, Edith Thomas, Louise de Vilmorin, et André Virel. Frais de port en supplément. N° de réf. du libraire vol 149.


Couvert plastic


Text: Henry Miller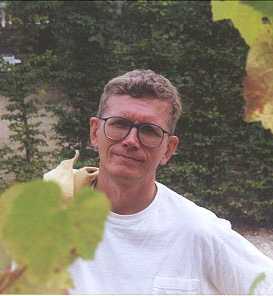 Reactie, vragen?
Kees Kaldenbach, kalden@xs4all.nl
Drs. Kees Kaldenbach
Haarlemmermeerstraat 83 hs
1058 JS Amsterdam
===== tel. =====
tel 020 - 669 8119
cell 06 - 2868 9775
===============
===== telephone from abroad =====
tel 00-31-20 - 669 8119
cell phone 00-31-6 - 2868 9775
=========================
=========================
Kuifje Tintin Franstalig harde kaft
Kuifje Nederlands 18x softcover
Kunst posters museumkwaliteit, Vermeer etc.
More ceramics
Glazen tafel, Glass table
posters BP oil-industry.
japanese Hiroshige II prints
israeli coin sets
Art deco objects, stained glass and museum quality objects
Historic very large Atlas of Israel
KLM houses + apothecary bottles 1950s
Print 1610 of Grand Entry of Henry II into Nancy (France).
posters BP oil-industry.
japanese Hiroshige II prints
israeli coin sets
Postage stamp album
Books and stuff
Twee Koffers vol XXL mannenkleding!
Two suitcases full of XXL mens clothes (put text through Google translate)!