Unesco listings in Holland.
Including
- Beemster Polder
- The Amsterdam semicircle of canals:
enjoy a BBC style, high quality academic tour of these miracles
Subjects: History, Art History and Architecture. Academic tour by scholar-lecturer, art historian Drs. Kees Kaldenbach*
Dutch/Nederlandse version.
Amsterdam, the Seventeenth Century Canal Ring Area: Prinsengracht, Keizersgracht, Herengracht, Singel
Unesco quotation: "The historic urban ensemble of the canal district of Amsterdam was a project for a new 'port city' built at the end of the 16th and beginning of the 17th centuries. It comprises a network of canals to the west and south of the historic old town and the medieval port that encircled the old town and was accompanied by the repositioning inland of the city's fortified boundaries, the Singelgracht.
This was a long-term programme that involved extending the city by draining the swampland, using a system of canals in concentric arcs and filling in the intermediate spaces. These spaces allowed the development of a homogeneous urban ensemble including gabled houses and numerous monuments. This urban extension was the largest and most homogeneous of its time. It was a model of large-scale town planning, and served as a reference throughout the world until the 19th century."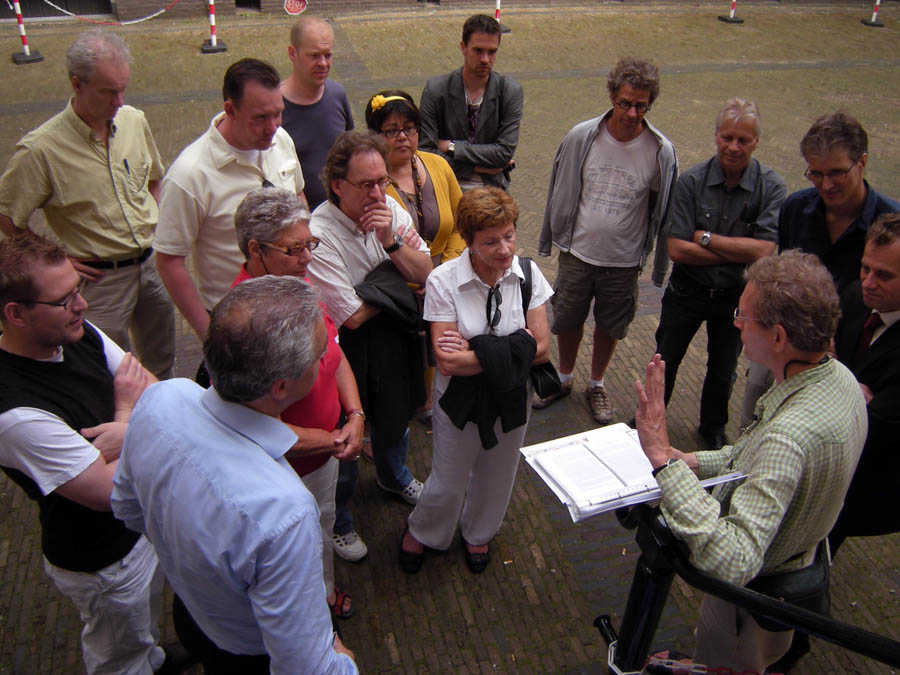 Visit Amsterdam with Drs. Kaldenbach. Get completely up to date with the latest historical and archival research.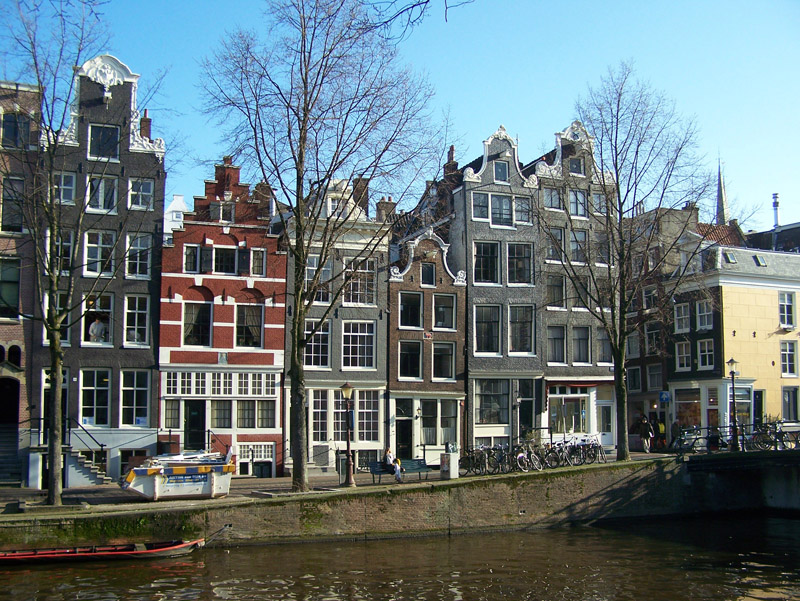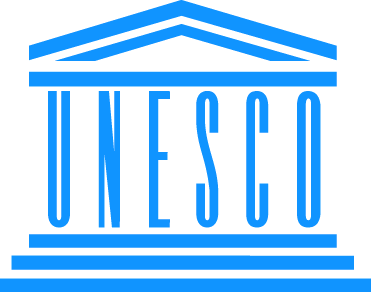 Presently there are 7 other Dutch sites on the official UNESCO list of World heritage sites now spanning about 900 sites worldwide. In Holland (aka The Netherlands) these following sites have been designated by UNESCO as world-class natural and man-made wonders worthy of preservation:
- Waddenzee nature area in the north, with islands, water and some flat sandy areas becoming dry at ebb, a vast deserted foraging place for bird wildlife. To be observed from Texel island. Also various ferries from Friesland to Terschelling island (a pretty long drive from Amsterdam).
- Schokland Island, a former fishing island, which has been swallowed up in a polder and is now landlocked by the NoordOostPolder near Kampen.
- Amsterdam Stelling, a ring of fortification buildings encircling Amsterdam at some 20 KM radius distance. Built between 1883-1920 in order to combat invasion by cannon and by flooding the land with less than a meter of water.
- Polder the Beemster north of Amsterdam. Formerly a lake, water having been milled out. Grid structure of real estate. Farmlands with square farmhouses. Cows and sheep on pastures. The crisp beauty of a Mondrian painting. Polders and windmills as engineering marvels and landscape miracles, see my pages in in Dutch and English.
- Windmill group Kinderdijk south of Rotterdam. A classic.
- Rietveld was the architect of the Schröder House, Utrecht. A marvel of architecture, de Stijl, engineering. Can be visited through the Centraal Museum ticket desk.
- Woudagemaal, a huge still functioning steam pump house as part of water engineering. In the province of Friesland. Restricted entry times. (a pretty long drive from Amsterdam).
Small groups should rent their own car and I join in the ride; larger groups require a minibus and driver.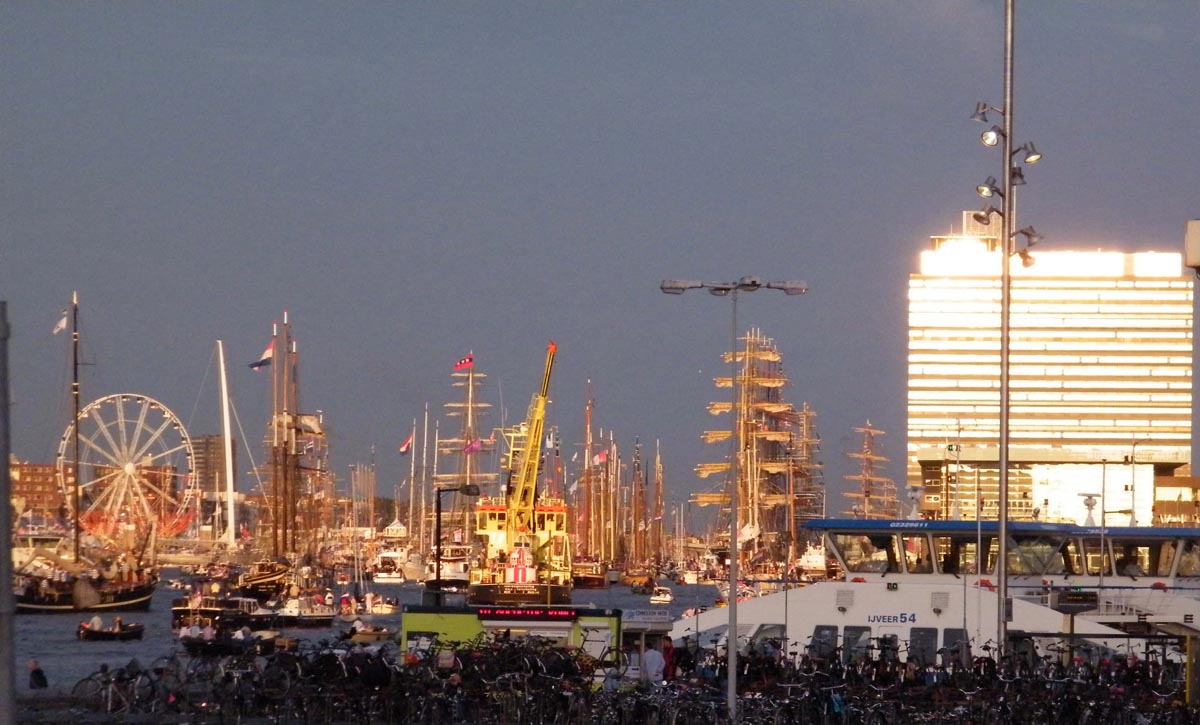 Golden hour during Sail Amsterdam.

As an art historian based in Amsterdam, The Netherlands, I can meet you in those places for a personalized guided tour of the natural and man made wonders.

Together we will experience the beauty and history . Enjoy yourself and learn about history while strolling and discussing the country's history, art and culture. In doing so, we may touch many bases - spanning not only fine art and architecture but also the city's history and current social issues. See client testimonials.

Read a biography.

Drs. Kaldenbach is chairman of the Circle of Academic Tour Guides of the Netherlands and Flanders (CATON)

Starting at your hotel I will take you on a wonderful private cultural walking tour of your choice. My guided itinerary offers you accessable informative conversation in English, Dutch, or German (my French and Italian are more limited).

---

Drs. Kees Kaldenbach is your private "scholar-lecturer on culture tours" *.

*Martha Gellhorn, Travels with Myself and another, p. 182.

---

Please contact me for time and fees of the tailor-made tour you ar interested in.

These tailor made tours are available upon request - please contact me to book a date. Minimum group size: 1 person. Maximum group size is limited to about 10 persons. With a megaphone I can also manage larger groups on the streets.

---

Complete Listing of tours

---

Endorsements

I work with travel agencies for the rich & famous.

And I conduct Rembrandt walks in Amsterdam for the Netherlands Bureau of Tourism, London and New York City offices. Their clients include important journalists.

The travel site www.luxurytraveler.com has devoted a main feature to my tours and walks.

Read further client testimonials.

---

---
About Drs. Kees Kaldenbach:
Read a biography.
Drs. Kees Kaldenbach has been featured in television and radio documentaries, including BBC2 TV, NTV Japan, Danish TV and Radio Netherlands World Service. In July 2004 he was interviewed about . artists by Tetsuya Tsuruhara for the leading Japanese newspaper The Yomiuri Shimbun. In 2004 and 2005 he acted in an advisory role to additional BBC teams. Kaldenbach has written extensively on Vermeer and 17th century ., on Vincent van Gogh and on other art history topics.
Drs. Kees Kaldenbach is your private "scholar-lecturer on culture tours".
Further information is available on his encyclopedic web site: www.johannesvermeer.info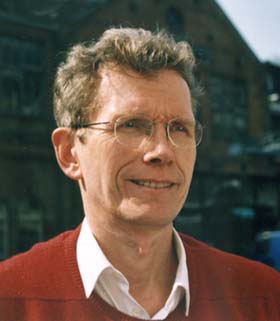 Contact information:
Drs. Kees Kaldenbach , kalden@xs4all.nl
Haarlemmermeerstraat 83 hs
1058 JS Amsterdam
The Netherlands
telephone 020 - 669 8119 (from abroad NL +20 - 669 8119)
cell phone 06 - 2868 9775 (from abroad NL +6 - 2868 9775)
Reaction, questions? Read client testimonials.

Open seven days a week.

Member of the VVV Tourist information and the Amsterdam Chamber of Commerce (Kamer van Koophandel).

Email responses and bookings to art historian Drs. Kees Kaldenbach.

This page forms part of the 2000+ item Vermeer web site at www.xs4all.nl/~kalden

Launched february 2011, Update 10 July, 2016.