Museum Docents: you are welcome in Amsterdam & other cities in The Netherlands
New! Better menu and upgraded web page: Click here.
As part of your continuous education, I offer professional tours specifically for the benefit of museum docents. In these tours I will address two main elements: 1) In a given museum situation, which enticing objects to select; 2) How to find optimal ways of using your teaching skills in presenting these to your clients, focusing on storyline and interrelationships. I believe in a passionate presentation, founded on deep historical knowledge. Every tour package is custom-designed. Ask your own institution to participate with me in your vocatonal training or in your continuous education!


Would you like to enter the Rijksmuseum at exactly 9 AM, bypassing all waiting lines and entering in a virtually empty museum ? Ask me to be your guide!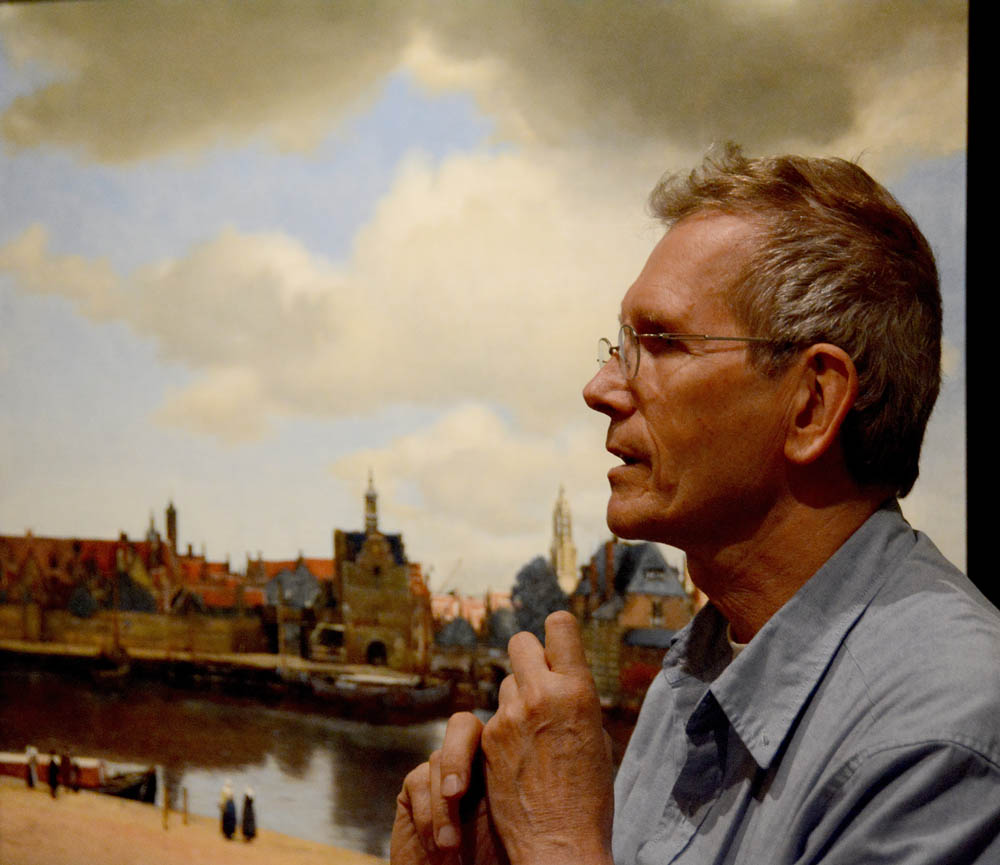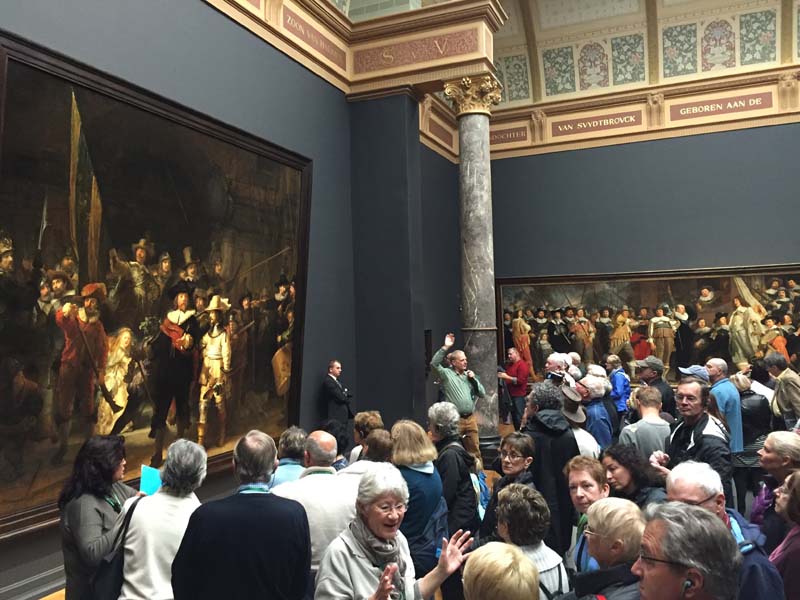 Getting there after 9.30 or 10 gives you this maddening noisy crowd.


....
Docent Drs Kees Kaldenbach, born 1953, began his vocational training at a teacher training college. Later, he went on to specialize art history and made a full-time career of outreach as an art guide for the benefit of adults and their children, also as a lecturer on cruise ships. Read his professional biography. He lives and works in Amsterdam, The Netherlands and has VIP entry to a number of museums.
What are Museum Docents? They are educators trained to enhance the public's understanding of cultural and historical collections within anyinstitution. Wiki states: Museum docent is a title given to persons who serve as guides and educators for the institutions they serve, usually on a voluntary basis. The English word itself is derived from the Latin word docēns, the present active participle of docēre (to teach, to lecture).
Cognates of this word are found in several extant Romance Languages and are often associated with university professors or teachers in general. In many cases, docents, in addition to their prescribed function as guides, also conduct research utilizing the institution's facilities.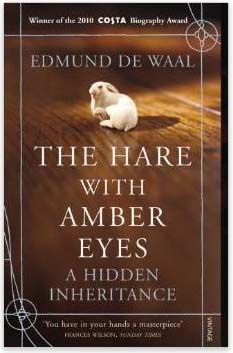 ..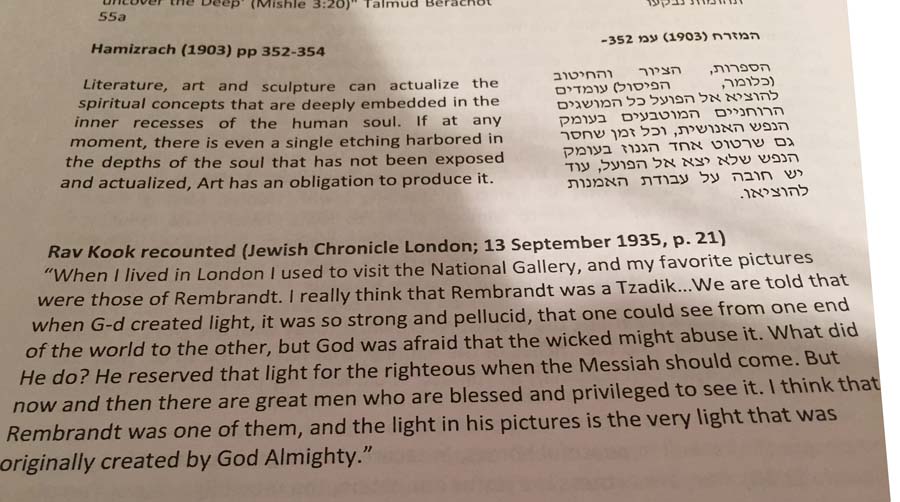 From: Edmund de Waal, The Hare with Amber Eyes, A Hidden Inheritance, 2011.
This text has also been qoted by Gary Schwarz in the large, hefty "The Rembrandt Book", Harry N. Abrams, NY page 305.

Well researched, with eye witness texts, told on the right spot in the city. Factually sound, entertaining, fun, enticing, a tour with Drs. Kees Kaldenbach*

A walk on the Women of Amsterdam theme
A walk on the Rich and the Painters theme
This is an in-depth excursion of high quality, covering ways of optimizing communicationwith various groups of clients for museum docents.
This tour is given by art historian Drs. Kees Kaldenbach, of Private Art Tours, Amsterdam. Kaldenbach has been featured on both Dutch national and international television including NPS Dutch National TV, BBC2. BBC3, Japanese TV. and was interviewed in the CNN studios in Atlanta, Georgia.
Languages: English, German (Deutsch), Dutch (Nederlands).


Are you travelling onwards?
Powerpoint presentation of Amsterdam.
Powerpoint presentation of Athens.
Powerpoint presentation of Barcelona.
Powerpoint presentation of Berlin.
Powerpoint presentation of Copenhagen.
Powerpoint presentation of Florence.
Powerpoint presentation of Helsinki.
Powerpoint presentation of Istanbul.
Powerpoint presentation of Naples.
Powerpoint presentation of Rome.
Powerpoint presentation of Split.
Powerpoint presentation of Stockholm.
Powerpoint presentation of St. Petersburg, Russia.
Powerpoint presentation of Venice
Menu presentation of walks and museum visits in Towns in Holland.

As an art historian based in Amsterdam, The Netherlands, I can meet you in Amsterdam for a personalized guided tour of art museums and the historic center.
Together we will experience the beauty and history. Enjoy yourself and learn about history while strolling and discussing the country's history, art and culture. In doing so, we may touch a number of bases - spanning not only fine art and architecture but also the city's history and current social issues. See client testimonials.
Read a Kaldenbach biography.
Starting at your hotel I will take you on a wonderful private cultural walking tour of your choice. My guided itinerary offers you accessable informative conversation in English, Dutch, or German (my French and Italian are more limited).
See Amsterdam in 1842 (Map with dots indicating where the high and mighty lived in Amsterdam, in the seventeenth century)
Research presented in November 2014 about the Amsterdam art collector Mannheimer: he almost bought the best Vermeer: The Art of Painting (now in Vienna)
---
You may also arrange this VIP treatment for business contacts or friends. Our cultural tour organisation office will take care of a unique and memorable experience.

Drs. Kees Kaldenbach is your private "scholar-lecturer on culture tours" *.

*Martha Gellhorn, Travels with Myself and another, p. 182.
---
Endorsements
I conduct Rembrandt walks in Amsterdam for the Netherlands Bureau of Tourism, London and New York City offices. Their clients include important journalists.
The travel site www.luxurytraveler.com has devoted a main feature to my tours and walks.
Read further client testimonials.
---
About Drs. Kees Kaldenbach:
Read a biography.
Drs. Kees Kaldenbach has been featured in television and radio documentaries, including BBC2 TV, NTV Japan, Danish TV and Radio Netherlands World Service. In July 2004 he was interviewed about Delft artists by Tetsuya Tsuruhara for the leading Japanese newspaper The Yomiuri Shimbun. In 2004 and 2005 he acted in an advisory role to additional BBC teams. Kaldenbach has written extensively on Vermeer and 17th century Delft, on Vincent van Gogh and on other art history topics.
Drs. Kees Kaldenbach is your private "scholar-lecturer on culture tours".
Further information is available on his encyclopedic web site: www.johannesvermeer.info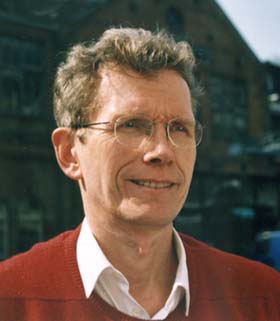 Contact information:
Drs. Kees Kaldenbach , kalden@xs4all.nl
Haarlemmermeerstraat 83 hs
1058 JS Amsterdam
The Netherlands
telephone 020 - 669 8119 (from abroad NL +20 - 669 8119)
cell phone 06 - 2868 9775 (from abroad NL +6 - 2868 9775)
Reaction, questions? Read client testimonials.

Open seven days a week.

Member of the Amsterdam Chamber of Commerce (Kamer van Koophandel).

Email responses and bookings to art historian Drs. Kees Kaldenbach.

This page forms part of the 2000+ item Vermeer web site at www.xs4all.nl/~kalden

Launched March 24, 2016. Update 17 juli 2016.