Idee voor een nieuwe loopbaan: Volg in Amsterdam een prive-opleiding tot toeristisch gids - rondleider.
Docent: kunsthistoricus Drs Kees Kaldenbach. Gespecialiseerd in kunst en geschiedenis - alle grotere steden in West-Nederland, van Enkhuizen tot Rotterdam en van Leiden tot en met Utrecht. Studiemateriaal: zeer grote hoeveelheid mappen met achtergrondinformatie per stad.
Basiskennis vereist: Kunstgeschiedenis (universitair) of opleiding in de Beeldende Kunst. Of vergelijkbaar didactisch nivo van brede en diepe kennis bereikt door zelfstudie. Het studieprogramma, dat bestaat uit kunstgeschiedenis, gids-theorie, gids-praktijk, steden-studies, wordt op maat gemaakt en in overleg samengesteld. Met vlijtige PR kan dit een carriere worden!


July 2013: Ricardo N and his wife Francis S. live in New York City and are full-time NYC art aficianados, travelling the world and visiting most of the fine art centers in Europe.
In June-July 2013 they toured for three full days with Drs Kees Kaldenbach.
Ricardo: "I would rate you as terrific. It is a great treat being with you - You saved my life in showing me the Mauritshuis collection - I thought it was completely closed!"
Francis N.: "Kees is outstanding... he has a very rare gift among any the great number of professional tour guide we met in our lifetime... in presenting a deep and very specific art history knowledge, and in combining this with passion and and easy going presentation.
My husband and I have spent our lives in the art world of NYC and the West Coast. We have rarely met such a wonderful guide. Kees is an outstanding fountain of visual knowledge and historic insight. He truly is top class within the field of Western art history!"

Menu of tours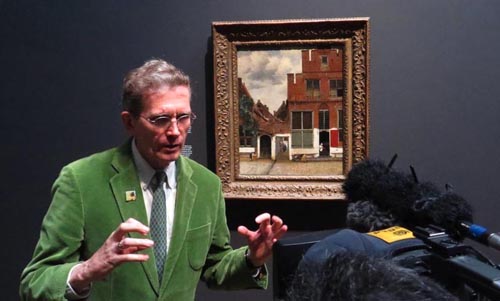 Drs. Kaldenbach is chairman of the Circle of Academic Tour Guides of the Netherlands and Flanders (CATON)
Fast track entry in ALL Amsterdam museums. Avoid spending time waiting in museum queues. Enter the museums together with me.
---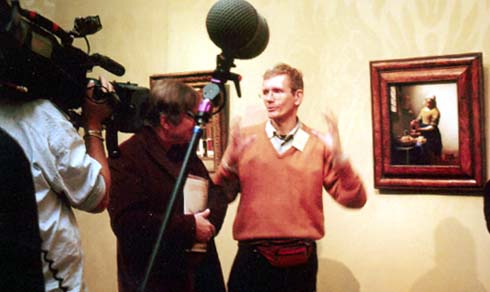 Read client referrals and testimonials.
Spotting the Rich & Famous inhabitants in the Golden Age

---
Optional added items
Read a biography.
About Art Historian Drs. Kees Kaldenbach:

Read a biography.

In July 2004 he was interviewed about Delft artists by Tetsuya Tsuruhara for the leading Japanese newspaper The Yomiuri Shimbun. From 2004 he acted in an advisory role to additional BBC1, BBC2, BBC3 and BBC4 teams. Kaldenbach has written extensively on Vermeer and 17th century Delft, on Van Gogh and on other art history topics. Drs. Kees Kaldenbach will be your private "scholar-lecturer on culture tours".

Further information is available on the web site: www.johannesvermeer.info

Research presented in November 2014 about Mannheimer: he almost bought the best Vermeer: The Art of Painting (now in Vienna)
---
---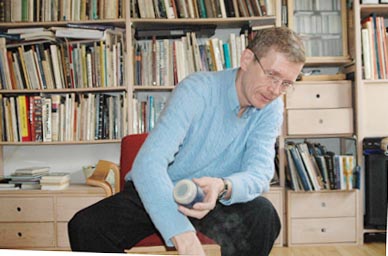 Menu of tours
Photo by Dick Martin.
---
---
Reaction, questions? Read client testimonials.

Drs. Kees Kaldenbach, art historian, kalden@xs4all.nl Haarlemmermeerstraat 83hs, 1058 JS Amsterdam (near Surinameplein, ring road exit s106, streetcar tram 1 and 17).

Telephone 020 669 8119; cell phone 06 - 2868 9775.

Open seven days a week.

Amsterdam Chamber of Commerce (Kamer van Koophandel) number of Johannesvermeer.info / Lichaam & Ziel [ Body & Soul] is 3419 6612.

E mail esponses and bookings to art historian Drs. Kees Kaldenbach.

This page forms part of the 2000+ item Vermeer web site at www.xs4all.nl/~kalden

Launched March 30, 2013. Updated 25 oktober, 2016.
Menu of tours