An incentive reward - offer your contacts a BBC-level masterclass:
A presentation about Fine Arts at the home of an Amsterdam art historian - or
an incentive guided tour through a superb museum
or a leisurly walk in a historic Dutch city
by the renowned art historian Drs. Kees Kaldenbach
Read client reports.
Dutch text.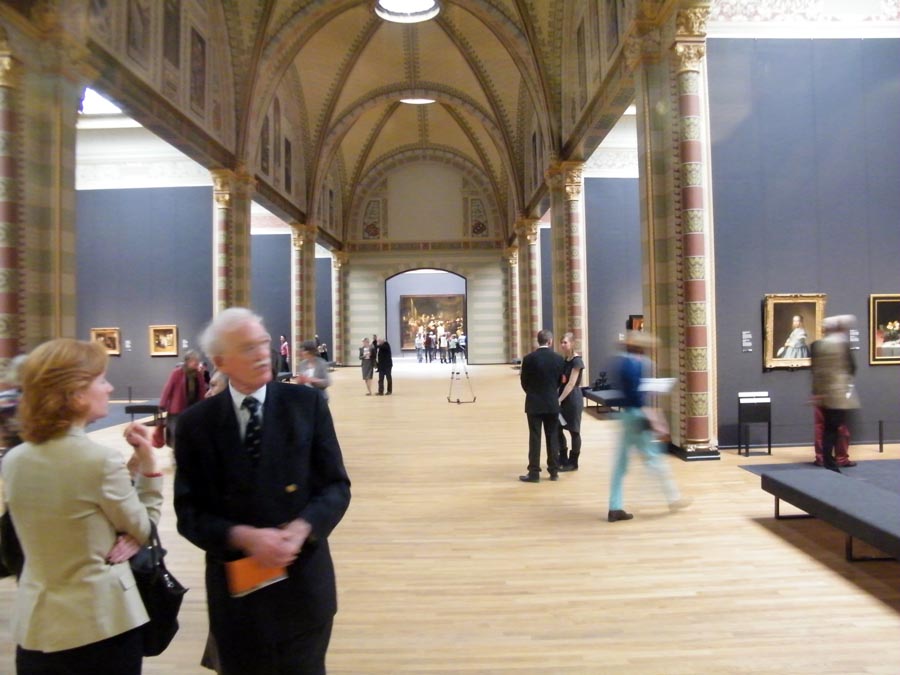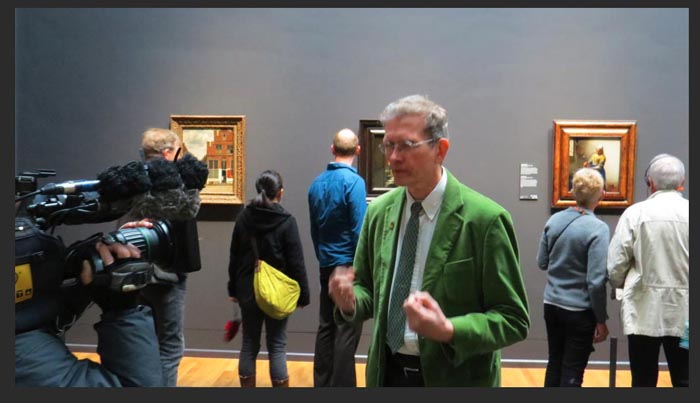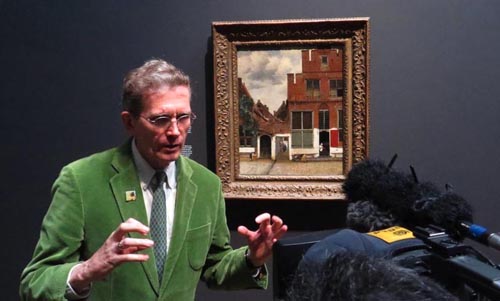 Drs Kaldenbach is a very open, communicative, enthousiastic art historian specializing in the fine art painters of Holland: Vermeer, Rembrandt, Van Gogh, Gauguin. He has a massive knowledge of the art life in seventeenth century Delft with its list of painters and Delft blue pottery industry. Together with the Amsterdam Rijksmuseum he built the clickable Digital Home of Vermeer presented on his private site. His encyclopedic web site about Delft and Vermeer concists of thousands of pages.

Would you like to enter the Rijksmuseum at exactly 9 AM, bypassing all waiting lines and standing in a virtually empty museum ? Ask me to be your guide!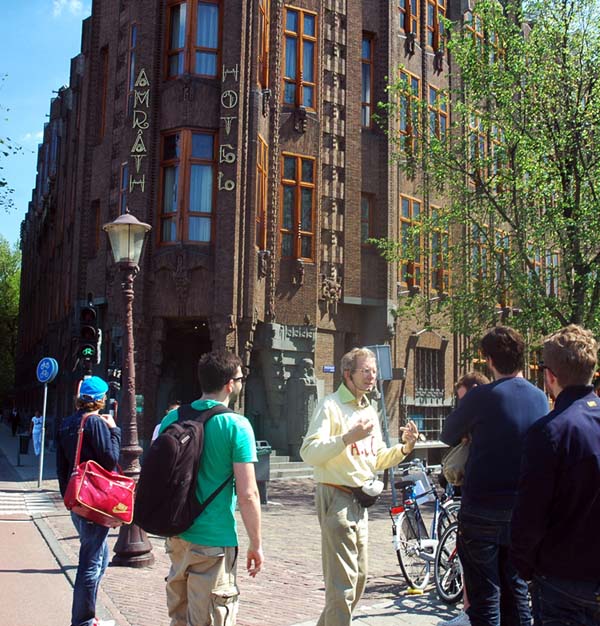 What would you prefer as an incentive? An art lecture at his home? To go out to a museum? To walk in a historic city center?
AT HOME IN AMSTERDAM
Imagine, sitting at home in the study of the art historian Kees Kaldenbach, and receive a lecture as an incentive. You and your friends will drink a fine cup of coffee or tea... and listen to a tailor made lecture on the art of Vermeer...
Just a selection of other possible themes:
- Birth of Capitalism; bankers in Amsterdam
- Women of Holland, from housewifes, fish mongers to feminists.
- Sailors and soldiers, life on board of the VOC ships (United East India Company)
- Rembrandt: the most and most natural movement - "naetuereelste beweegchelykheit"
- Royal House of Orange and the Constitution
- Gauguin as revolutionary: his art and life
- Vermeer's paintings and cartography
TAKING A CITY TRIP of MUSEUM TRIP IN HOLLAND
A ride by train, tram, car. With your own private group of some 3 to 15 persons, family members or friends... we will go to a museum and meet the world famous paintings by Vermeer (4 in Amsterdam and 3 in The Hague) in a new light. And we will encounter Rembrandt, the magician with golden light.
We will visit the Rijksmuseum (Amsterdam) or Mauritshuis (The Hague) or Boijmans (Rotterdam). In these museums I will address the visual spectacle... painting technique... brushwork..., details, composition, color, but also the possible meaning. Lectures (in English, German, Dutch) will be given in everyday language - accessible for a layman.
Walks in 10 ancient, historic cities of Holland - from Alkmaar in the very north to Rotterdam in the south: smells, colors, their own characteristics. Architecture and wonderful stories on the spot.
You may also book this VIP treatment for your business contacts or friends. We will take care of a wonderful experience. Do you want to give an incentive? Bonus? Reward? Also great for personnell outrings.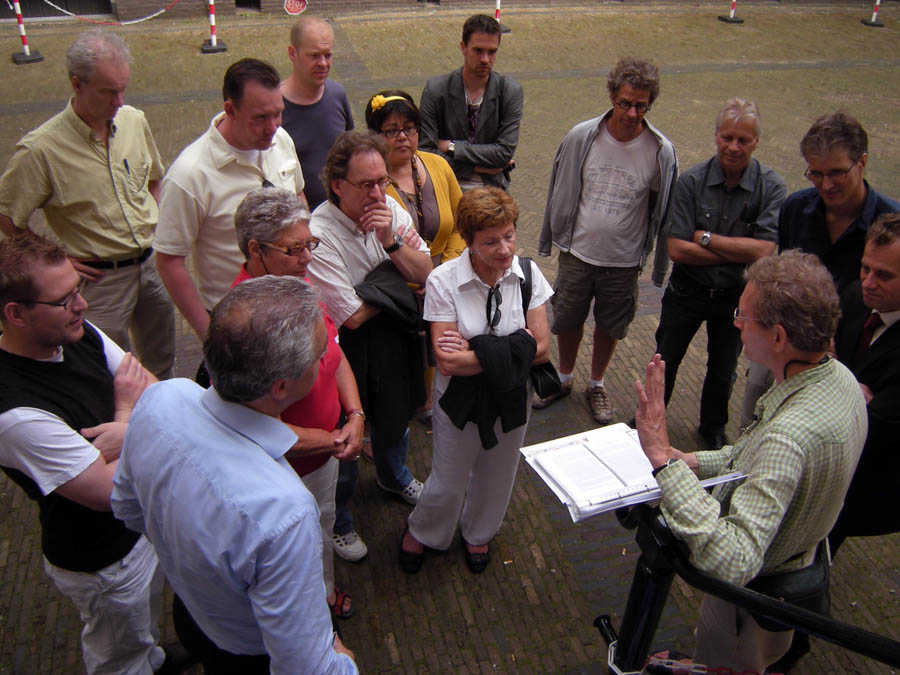 April 2011. Kaldenbach is recipient of the WikiDelft prize. Clipping from Haagsche Courant

d
---

Aerial view of the Amsterdam canals: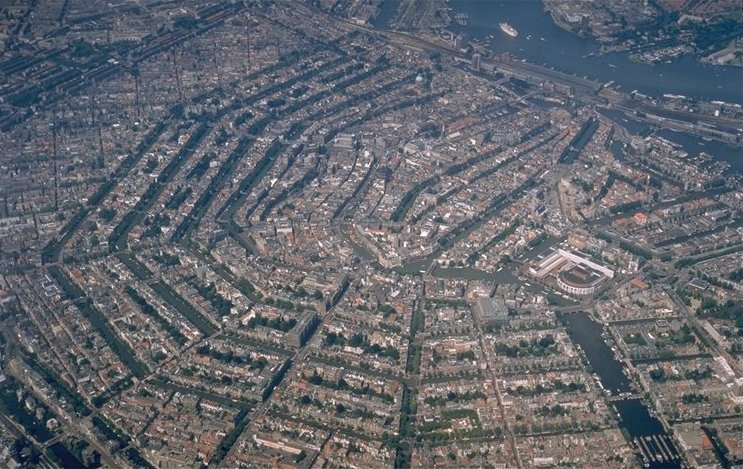 Spotting the Rich & Famous inhabitants in the Golden Age.


Prepere for your european travel. Order a powerpoint presentation.
Powerpoint presentation of Amsterdam.
Powerpoint presentation of Athens.
Powerpoint presentation of Barcelona.
Powerpoint presentation of Berlin.
Powerpoint presentation of Copenhagen.
Powerpoint presentation of Florence.
Powerpoint presentation of Helsinki.
Powerpoint presentation of Istanbul.
Powerpoint presentation of Naples.
Powerpoint presentation of Rome.
Powerpoint presentation of Split.
Powerpoint presentation of Stockholm.
Powerpoint presentation of St. Petersburg, Russia.
Powerpoint presentation of Venice

Menu presentation of walks and museum visits in Towns in Holland.

As an art historian based in Amsterdam, The Netherlands, I can meet you in Amsterdam for a personalized guided tour of art museums and the historic center.
Together we will experience the beauty and history. Enjoy yourself and learn about history while strolling and discussing the country's history, art and culture. In doing so, we may touch a number of bases - spanning not only fine art and architecture but also the city's history and current social issues. See client testimonials.
Read a Kaldenbach biography.
Starting at your hotel I will take you on a wonderful private cultural walking tour of your choice. My guided itinerary offers you accessable informative conversation in English, Dutch, or German (my French and Italian are more limited).
See Amsterdam in 1842 (Map with dots indicating where the high and mighty lived in Amsterdam, in the seventeenth century)
---
You may also arrange this VIP treatment for business contacts or friends. Our cultural tour organisation office will take care of a unique and memorable experience.

Drs. Kees Kaldenbach is your private "scholar-lecturer on culture tours" *.

*Martha Gellhorn, Travels with Myself and another, p. 182.
---
Endorsements
The Rijksmuseum has done me the honor of linking the main Rijksmuseum site to my website. Start at www.rijksmuseum.nl and select Collection. Then choose 'Digital Collaboration' and the 'Digital Vermeer House'.
I conduct Rembrandt walks in Amsterdam for the Netherlands Bureau of Tourism, London and New York City offices. Their clients include important journalists.
The travel site www.luxurytraveler.com has devoted a main feature to my tours and walks.
Read further client testimonials.
---
About Drs. Kees Kaldenbach:
Read a biography.
Drs. Kees Kaldenbach has been featured in television and radio documentaries, including BBC2 TV, NTV Japan, Danish TV and Radio Netherlands World Service. In July 2004 he was interviewed about Delft artists by Tetsuya Tsuruhara for the leading Japanese newspaper The Yomiuri Shimbun. In 2004 and 2005 he acted in an advisory role to additional BBC teams. Kaldenbach has written extensively on Vermeer and 17th century Delft, on Vincent van Gogh and on other art history topics.
Drs. Kees Kaldenbach is your private "scholar-lecturer on culture tours".
Further information is available on his encyclopedic web site: www.johannesvermeer.info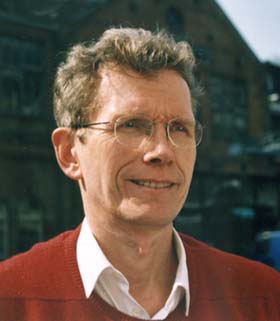 Contact information:
Drs. Kees Kaldenbach , kalden@xs4all.nl
Haarlemmermeerstraat 83 hs
1058 JS Amsterdam
The Netherlands
telephone 020 - 669 8119 (from abroad NL +20 - 669 8119)
cell phone 06 - 2868 9775 (from abroad NL +6 - 2868 9775)
Reaction, questions? Read client testimonials.

Open seven days a week.

Member of the Amsterdam Chamber of Commerce (Kamer van Koophandel).

Email responses and bookings to art historian Drs. Kees Kaldenbach.

This page forms part of the 2000+ item Vermeer web site at www.xs4all.nl/~kalden

Launched Nov 14, 2014. Updated 27 October 2016.

2013: BBC shoot in Rijksmuseum, Amsterdam.

BBC 4 TV programme shoot in the Rijksmuseum, Amsterdam, March 28, 2013 just before the formal opening. Kaldenbach in red jacket. Behind the middle cameraman interviewer Andrew Graham-Dixon. The director approaching from the right.

In the middle: daughter Suzanne, who has not been there for 12 years, Kees Kaldenbach and interviewer Andrew Graham-Dixon.

Research presented in November 2014 about the Amsterdam art collector Mannheimer: he almost bought the best Vermeer: The Art of Painting (now in Vienna)