Tours throughout South Africa with tour guide / tour leader Rouston Gilfillan
South Africa from north to south and east to west,
Swaziland Lesotho with all major game parks
including Kruger Park, Marakele, Kgalagadi, Garden Route, Addo, Mapungubwe, Camdeboo, Augrabies Falls, etc. and photo safari lodges
Not only for wildlife parks but also for culture and society in Cape Town and surrounding area; Johannesburg and surrounding area Nature, history, culture.
Experience how white and black live together - or next to each other - or being afraid of each other.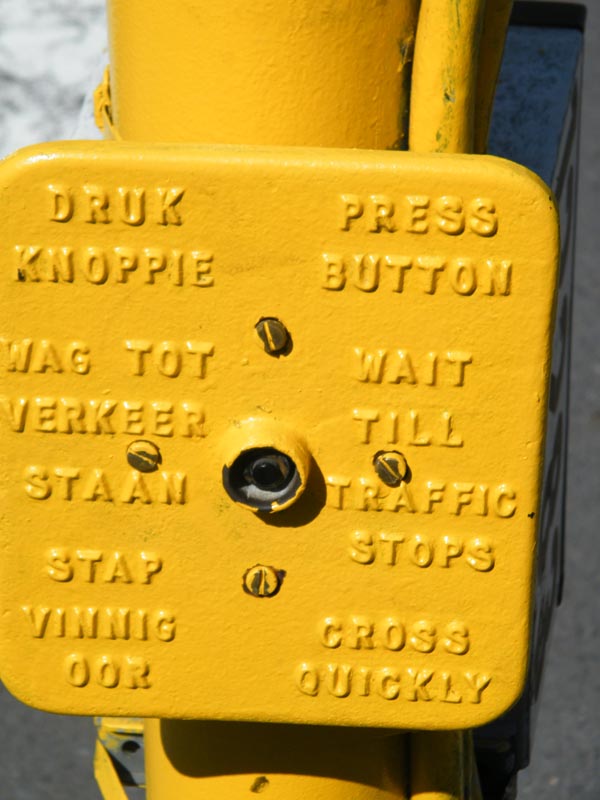 I am Rouston Gilfillan, a national certified and registered tour guide and guide for South Africa with 15 years experience in the travel business in all provinces since 2000. I know a lot of nice sites and places throughout South Africa, but also in Swaziland and Lesotho.
Why is it really more fun trekking with me than with a guide book?
I will add the element of long experience far: for I have witnessed apartheid firsthand, but also the transition to democracy. As a guide and a teacher, I am so passionately interested in everything that happens in the new South Africa. I have a finished academic training in South Africa, including classes in Dutch, German and English language and literature.
Furthermore, I really love nature and I know a lot of landscape and plants, but I am also a "political animal" with a deep knowledge of the history and politics. So, I have interest in all aspects of South Africa then and now. The country is also still very much in flux!
On the one hand, they say I am a perfectionist, but I'm on the other hand also very creative and flexible. I am able to organize a tour, and am quite sympathetic (they say) and I think it's nice to do something extra for travelers. Interaction with visitors is high on my list. My clients say I am also caring, but I also have a sense of humor and I can dance well!
My private car is available to drive around. If you own a car or hireone, then I can ride with you. Left-hand traffic is an adventure for Americans!
Some beautiful guest rooms are also available on the first floor of my spacious villa. With or without breakfast. With a nice small cool swimming pool in my beautiful, safe enclosed garden!
By arrangement I can pick up from Cape Town airport and also return you there. I live in the middle of the vineyards in Stellenbosch.
Recent comments from travelers:
"Rouston was great! (He) was very knowledgeable, offers much more than requested, sense of humor and calm yourself."
"You could ask him anything, nothing was too much!"
"The tour guide had given the go much information and yet told in a fun way, no question was too much and involvement in case of illness was great."
"The guide was friendly, knew how to tell good stories go, calm and arranged everything just fine."
"About Rouston nothing but praise, he told us a lot about his country and its history. Many explanations of flora and fauna."

He is recommended by Drs Kees Kaldenbach, professional tour guide in Amsterdam and other cities in Holland. (00 31 20 6698119, or 0031 6 2868 9775)
Also recommended by Ms Joy Smit, advisorand trainer of professional certified tour guides in South Africa / Zuid-Afrika (+27 (0) 769370343).
Recommended by Dr Haasbroek: En een andere Zuid-Afrikaanse klant zegt: "''n Ware heer, die meneer. Veeltalig en goed ingelig, is hy net die regte persoon om as reisgids vir toeriste in Suid-Afrika op te tree. Wat hom nog meer geskik maak , vermoed ek, is dat hy kultuurmens is: hy sal nie uit sy diepte wees tussen mense wat regtig iets wil weet van ons gemeenskap nie. Enigeen kan vertel hoe gevaarlik is 'n luiperd, maar nie almal weet iets van ons digkuns en volksliedere nie. Toets hom gerus, Rouston weet baie". (Dr Pieter Haasbroek).

---
MENU:
---
Online 6 februari 2014. . Last update: Febuaryr 3, 2015