CARAVAGGIO paintings, a heritage trail, a worldwide pilgrimage
through many churches and museums in Western Europe and the USA.
Travel the world, embark on a fine art hunt for many paintings by Michelangelo Merisi da Caravaggio aka Caravaggio, and take your own art historian curator along. Personalized tours, academic style, BBC quality
Subjects: History, Art History and Architecture. Academic tour by scholar-lecturer, art historian Drs. Kees Kaldenbach*
Complete Listing of Drs Kaldenbach tours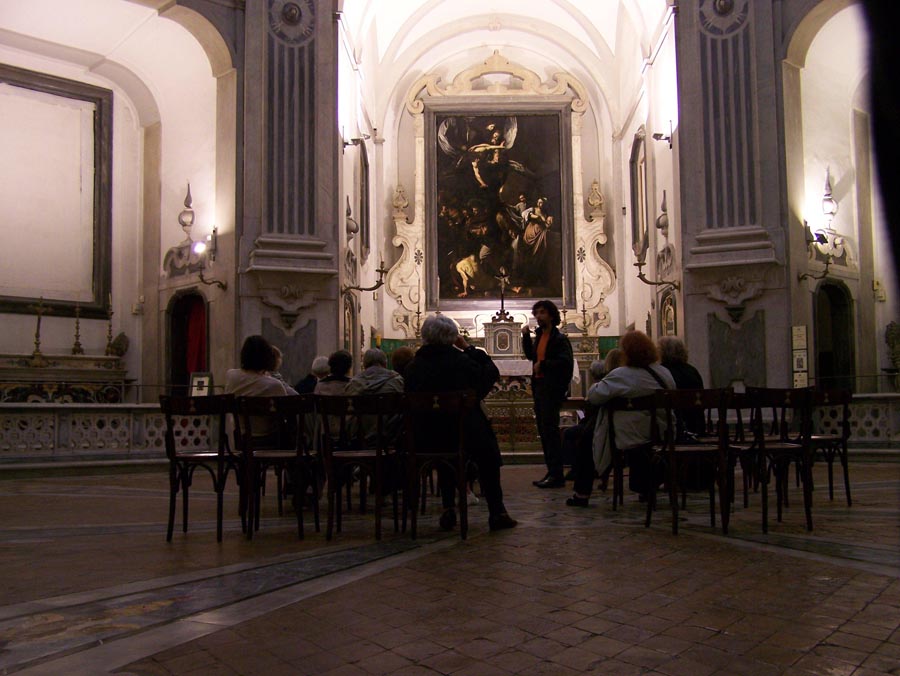 Caravaggio art: a view in situ within the church in Naples (copyright photo Kaldenbach). The painting was initially hung in a side chapel. In the 1660's it was moved to a wholly new marble structure that was erected in the center as a new high altar, tailor-made to present this famous painting in the best possible light and circumstances.
Painted in Naples (Napoli) in 1606, The Seven acts of Mercy is a large and wonderfully complicated high altar painting by Michelangelo Merisi da Caravaggio (1571-1610), the most influential fine art painter that ever lived. Biographies of Caravaggio are full of sex, backlash and violence, therefore utterly riveting and read like a crime novel.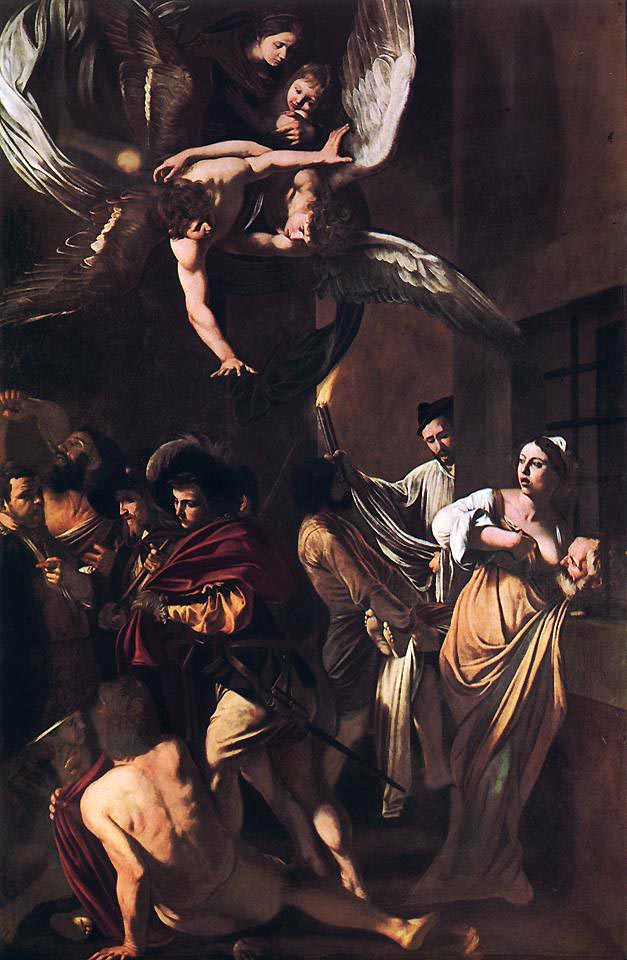 It was not commissioned with "old money", as you may expect, on behalf of one of the old entrenched noble families of Naples - but expressly made for a church building used by a young and active confraternity, the Pio Monte della Misericordia. This confraternity was run by well-educated young men and practiced hands-on help exemplified in the seven works of mercy shown here: six works listed in Matthew's gospel (and thus canonized) and one important work added in the middle ages: burying the dead.
In Naples this confraternity became the leading charitable institution. Doing good for goodness sake was not the only drive. By performing these acts of kindness and charity, one could avoid (buy oneself out of) a painful stay in Purgatory - according to the Counter-reformation teaching of the Roman Catholic (=all embracing) Mother Church, and at the same time alleviate other sould already in Purgatory.
The income of this confraternity was mainly spent on requiem masses. Up in the sky are Madonna and the Christ child, the Madonna as a favourite Neapolitan go-between to connect mankind with divinity, especially concerning in freeing poor souls locked up in purgatory, and the angels form the interstellar transportation team. Source: Caravaggio, The Artist and His Work, by Sybille Ebert-Schifferer, 2012, p. 202). Sort of funny: Sybille continuously downplays the homo-erotic facets in this biography and presents Caravaggio about as a clean as a regular Roman Catholic choire-boy.
Another fine and very readable book on Caravaggio is by Peter Robb: M : The Man Who Became Caravaggio. Mostly "blood and bone and sinew" His slant is in fact a bit heavy on the homosexual lifestyle theme, explaining many violent chapters in Caravaggio wild life as due to sex or escapades with younger men. Even the Malta prison sentence is taken to be a result of illegally penetrating young noblemen being prepped for a life in the confraternity.
A more recent, very valuable and readable book, containg the latest of archival findings, is that of art historian and TV presenter Andrew Graham-Dixon: Caravaggio: a life sacred and profane (London, 2010). He has many pages devoted on this Naples painting and presents the following information: The patrons wanted all seven works of crammed into one painting. The setting is a deep-set water container. An almost naked beggar in the foreground. A richly dressed young man is looking down at him with commiseration. An innkeeper beckons another man to come in, as he recieves some water. A corpse is being dragged away, we only see the feet as a priest recites prayers fo rthe dead. Except for the corpse, most of the works of Mercy are played by a character from world history. The old man craving water is Simson, the one who beat down his foes with the "fresh jawbone of a donkey". The bearded pilgrim being ushered in is Christ himself. The young well dressed "bravo" is St Martin of Tours, cutting his fine new mantle in two to dress the naked. Another down and out figure indicates the good work of Visiting the Sick. The old man on the right hand side guzzling breast milk, with even some drops caught in his beard, is from the age old story of Cimon and Pero, known as Caritas Romana.Thus world history and world religious books have been marshalled into one strong, almost explosive image. Graham-Dixon's book provides answers to age old questions. He considers it as plausible that Caravaggio's life in Rome after 1600 was the life of a pimp, marshalling his own stable of prostitutes aks models aka bedfellows.
By designing this compact and rich composition in which each figure has double functions, and the context of each act of charity is thus reinforced. The painting was immediately much admired and coveted when it was created and shown in the church and various enticing offers were made to buy the painting. In 1613 the confraternity decreed that is was never to be sold. And thus one still has to travel to Naples to view it. As part of the Grand Italian Caravaggio tour of museums and churches...
I will have a copy of the Complete Works witrh me for easy reference and comparison of paintings.
Monetary value in his times: In 1595 a Caravaggio painting of Card Players was sold for 8 scudi (equal to a months income for a valet), but Caravaggio's fame shot up so much that in 1613 one painting was sold for 300 scudi (about 3 years of income for a valet - Source: Caravaggio, The Artist and His Work, by Sybille Ebert-Schifferer, 2012, p. 76). Scipione Borghese was one of the hard-fisted powerful collectors who used everty trick in the book to obtain fine art, wrenching it away by devious means - or buying art from the owner and then forgetting to pay. Wonderful collection now in the Villa Borghese, Rome. One could almost pardon the scoundrel for presenting us with this level of delectable Caravaggio & Bernini art.
Compare to the version by the Master of Alkmaar: another Seven works of mercy - now exhibited in the Rijksmuseum, Amsterdam, my home town.
Come to Amsterdam for home lectures. Travel and see the world of Caravaggio art with your dedicated art teacher Drs Kaldenbach! Third party testimonials.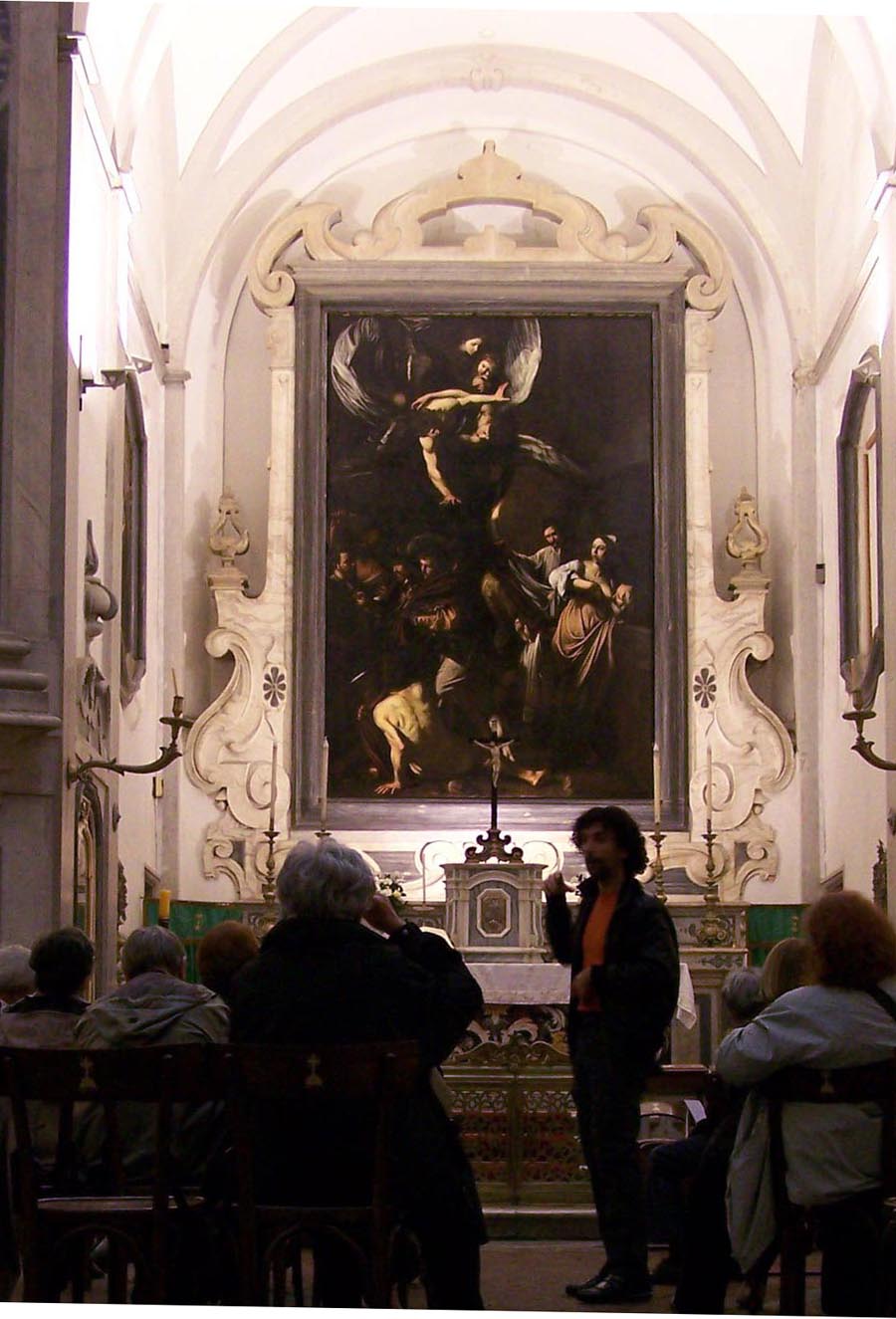 Detail. This teacher is a colleague at work.

July 2013: Ricardo N and his wife Francis S. live in New York City and are full-time NYC art aficianados, travelling the world and visiting most of the fine art centers in Europe.
In June-July 2013 they toured for three full days with Drs Kees Kaldenbach.
Ricardo: "I would rate you as terrific. It is a great treat being with you - You saved my life in showing me the Mauritshuis collection - I thought it was completely closed!"
Francis N.: "Kees is outstanding... he has a very rare gift among any the great number of professional tour guide we met in our lifetime... in presenting a deep and very specific art history knowledge, and in combining this with passion and and easy going presentation.
My husband and I have spent our lives in the art world of NYC and the West Coast. We have rarely met such a wonderful guide. Kees is an outstanding fountain of visual knowledge and historic insight. He truly is top class within the field of Western art history!"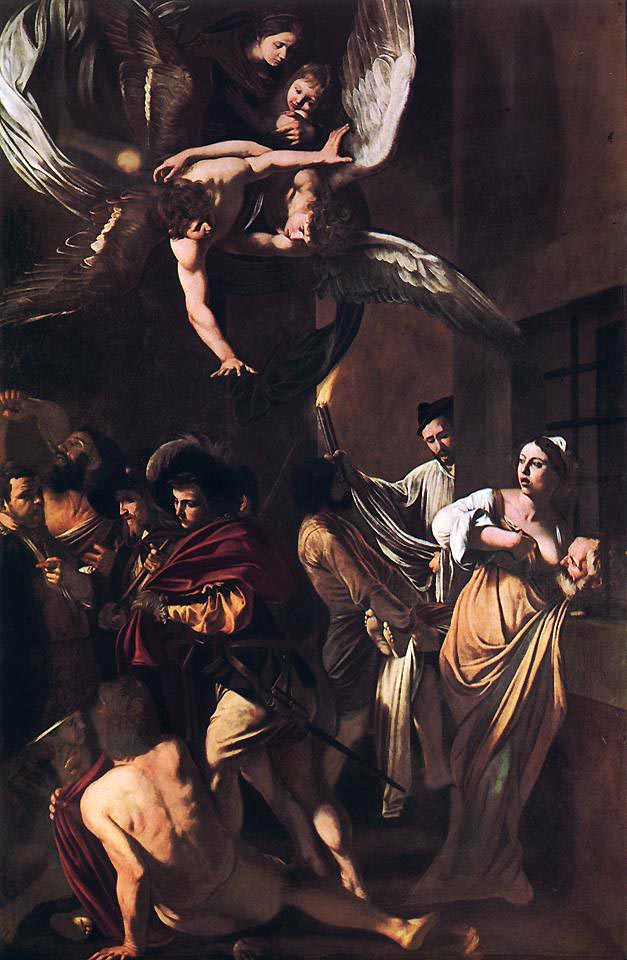 By inheritance, war, pressure, buying or selling, trade, selling and stealing, Caravaggio paintings are now widely distributed worldwide. Each one can be seen as a work of genius but also as an ambassador of Italy and Italian culture. The best paintings are on view in Western Europe (notably in Rome, Italy) and in the USA. A treasure!
I can travel with you worldwide to visit these marvels. On the way I will give you a 101 lecture about art history, christianity, the role of the Church, reformation, Baroque art, western art, culture, Key places. Travel with Drs. Kaldenbach. Get completely up to date with the latest historical and archival research. Obviously I have to fly in from Amsterdam, Holland at appreciable cost.

As an art historian based in Amsterdam, The Netherlands, I can meet you in those places for a personalized guided tour of the natural and man made wonders.

Together we will experience the beauty and history . Enjoy yourself and learn about history while strolling and discussing the country's history, art and culture. In doing so, we may touch many bases - spanning not only fine art and architecture but also the city's history and current social issues. See client testimonials.

Read a biography.

Drs. Kaldenbach is chairman of the Circle of Academic Tour Guides of the Netherlands and Flanders (CATON)

Starting at your hotel I will take you on a wonderful private cultural walking tour of your choice. My guided itinerary offers you accessable informative conversation in English, Dutch, or German (my French and Italian are more limited).

---

You may also arrange this VIP treatment for business contacts or friends. Our cultural tour organisation office will take care of a unique and memorable experience.

Drs. Kees Kaldenbach is your private "scholar-lecturer on culture tours" *.

*Martha Gellhorn, Travels with Myself and another, p. 182.

---

Please contact me for time and fees of the tailor-made tour you ar interested in.

These tailor made tours are available upon request - please contact me to book a date. Minimum group size: 1 person. Maximum group size is limited to about 10 persons. With a megaphone I can also manage larger groups on the streets.

---

Menu of tours

---

Endorsements

The Rijksmuseum has done me the honor of linking the main Rijksmuseum site to my website. Start at www.rijksmuseum.nl and select Collection. Then choose 'Digital Collaboration' and the 'Digital Vermeer House'.

I conduct Rembrandt walks in Amsterdam for the Netherlands Bureau of Tourism, London and New York City offices. Their clients include important journalists.

The travel site www.luxurytraveler.com has devoted a main feature to my tours and walks.

Read further client testimonials.

Travel preparation advice specificaly focused on art, culture, museums.

In SPAIN I have visited these towns and can give you very good pointers: Madrid, Barcelona, Bilbao, Santiago de Compostela, Valencia, Cordoba, Malaga, Granada.

In ITALY I have visited these towns and can give you very good pointers: Rome, Pisa, Florence, Tarquinia, Napels, Venice, Milan.

In FRANCE I am knowledgeable about high culture in Paris, Versailles, Lyon, Nice, Chartres, Loire castles, Grenoble, Limoges, Bordeaux.

In ENGLAND/UK/Ireland I can give you pointers in the art cities of London, Oxford, York, Newcastle, Edinburgh, Dublin.

In SWITSERLAND I visited museums of Geneva, Basel.

In GERMANY this Germany page will give you a good overview.

In the USA the best collections are in New York City, in Boston, Philadelphia, Washington DC.

---

---
About Drs. Kees Kaldenbach:
Read a biography.
Drs. Kees Kaldenbach has been featured in television and radio documentaries, including BBC2 TV, NTV Japan, Danish TV and Radio Netherlands World Service. In July 2004 he was interviewed about . artists by Tetsuya Tsuruhara for the leading Japanese newspaper The Yomiuri Shimbun. In 2004 and 2005 he acted in an advisory role to additional BBC teams. Kaldenbach has written extensively on Vermeer and 17th century ., on Vincent van Gogh and on other art history topics.
Drs. Kees Kaldenbach is your private "scholar-lecturer on culture tours".
Further information is available on his encyclopedic web site: www.johannesvermeer.info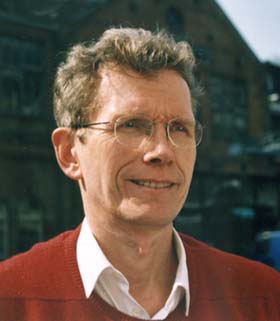 Contact information:
Drs. Kees Kaldenbach , kalden@xs4all.nl
Haarlemmermeerstraat 83 hs
1058 JS Amsterdam
The Netherlands
telephone 020 - 669 8119 (from abroad NL +20 - 669 8119)
cell phone 06 - 2868 9775 (from abroad NL +6 - 2868 9775)
Reaction, questions? Read client testimonials.

Open seven days a week.

Member of the Amsterdam Chamber of Commerce (Kamer van Koophandel).

Email responses and bookings to art historian Drs. Kees Kaldenbach.

This page forms part of the 2000+ item Vermeer web site at www.xs4all.nl/~kalden

Research presented in November 2014 about the Amsterdam art collector Mannheimer: he almost bought the best Vermeer: The Art of Painting (now in Vienna)

Created Nov 14, 2014. Updated July 17, 2016.