Private architecture tour of exciting recent architectural developments in the Eastern Docklands of Amsterdam
Subjects: History and Architecture. Academic architectural tour by scholar-lecturer, art historian Drs. Kees Kaldenbach*
New! Better menu and upgraded web page: Click here.
Architectural tour - a private tour with an easy ride by taxi, bus, tram or bike or on foot, exploring the urban renewal projects on the former docklands area of Kadijk, Java, KNSM, and IJburg islands, all in Amsterdam, North Holland, Netherlands.

Aerial photo to the left, made 2006, shows KNSM island (in the foreground the round "Emerald Island" apartment building by the national master architect Jo Coenen). Behind to the left is the festive Barcelona building by Bruno Albert and the gloomy Piraeus building by Kolhoff and Rapp. The Skydome by Wiel Arets to the right hand side. The next island, Java island is seen here veering off to the right end. Amsterdam central railway station is seen on the top left hand side.

Java Island in Amsterdam. There, one can study examples of contemporary port area renewal. Great attention is paid to the master plan, started by the City Council, and developed by a master architects / philosophers. From this master plan, number of independent architects assisted in filling in the grid of the plan according to the given set of rules. Dockworkers and longshoremen were replaced by residents.

Entering Java Island.

The architectural walks I perform are well received by architects, school groups, builders, real estate developers etc. In December 2006 by Mr Jeff Caruso, an estate developer from Maryland, USA joined one of these tours. We went for a private tour along the public housing developments set up during the last 30 years in Amsterdam, on Kadijk, Java, KNSM, and IJburg islands. Then as a topping on the cake we had a short Van Gogh and a Vermeer + Rembrandt tour.

I also guided architectural students and in November, 2016 I guided an Israeli city planner:

"Kees, thank you very much for a lovely tour. you were kind enough to adjust to our dates and costs. the tour was very interesting, and you showed a lot of knowledge which gave it an added value. The conversion was flowing, and it was just like walking with a friend!!!
We definitely recommend you to other people. Thx, Assaf & Gal"

Testimonials:


"Drs. Kees, Typically when I review art, I am impressed with its sheer beauty, its value or the reputation of the artist. I wanted to express my gratitude to you for sharing the artist's feelings, the phase of the artist's life and explaining how this was expressed in their art. Your in-depth study of shadows, lighting and subtle objects in the paintings made my time in the museum exponentially better. I will be able to take what I've learned to enjoy other works of art in the future.
Thank you. I also appreciate the architectural tour you developed knowing we are builders by trade. Greetings, Jeff."

July 2013: Ricardo N and his wife Francis S. live in New York City and are full-time NYC art aficianados, travelling the world and visiting most of the fine art centers in Europe.
In June-July 2013 they toured for three full days with Drs Kees Kaldenbach.
Ricardo: "I would rate you as terrific. It is a great treat being with you - You saved my life in showing me the Mauritshuis collection - I thought it was completely closed!"
Francis N.: "Kees is outstanding... he has a very rare gift among any the great number of professional tour guide we met in our lifetime... in presenting a deep and very specific art history knowledge, and in combining this with passion and and easy going presentation.
My husband and I have spent our lives in the art world of NYC and the West Coast. We have rarely met such a wonderful guide. Kees is an outstanding fountain of visual knowledge and historic insight. He truly is top class within the field of Western art history!"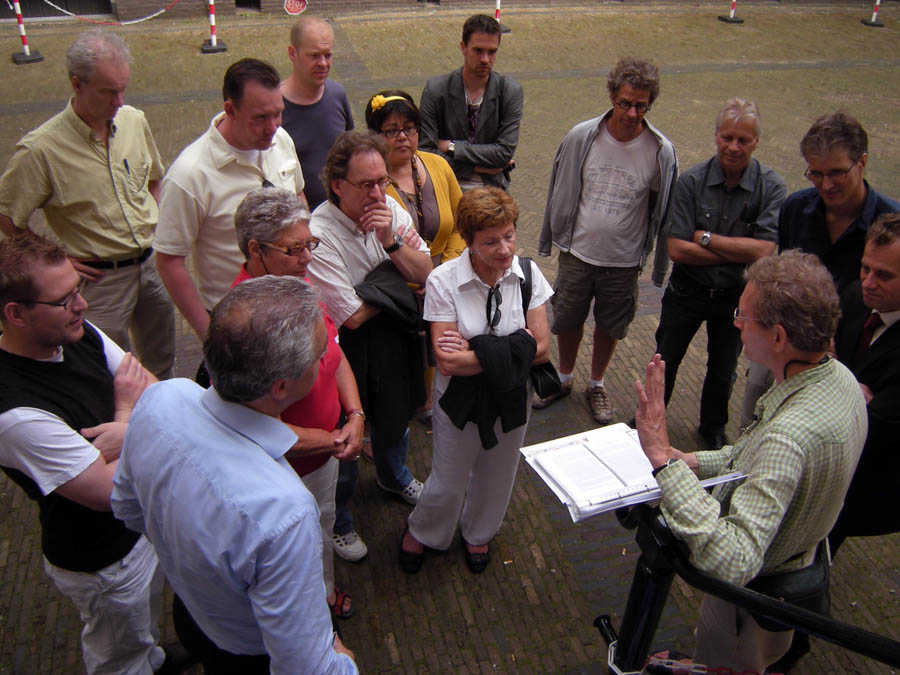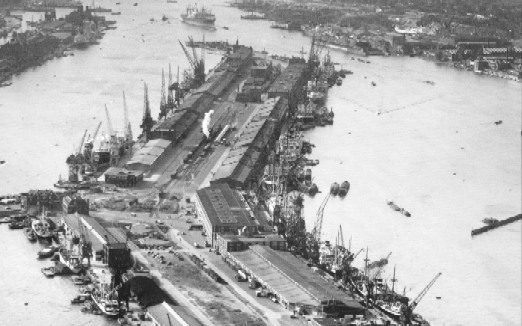 Amsterdam architecture shows strong examples of contemporary port area renewal. Great attention is given to the master plan, which were developed by a master architect / philosopher. Then a number of independent architects assist in filling in the grid of the plan according to the given set of rules.
As a reference manual I use an updated edition of the famous d'Ailly historical handbook during my Amsterdam walks.
Photo to the right: KNSM island to the foregrond, leading to Java island in the background. Off limits to civilians in those days.
Dockworkers and longshoremen were replaced by residents.
Practical matters
Tour duration: 2 to 3 hours. We may go by bus, taxi or on foot. We can also hire us a bicicle.
Read a biography.
Amsterdam during World War 2 historical tour
As an art historian based in Amsterdam, The Netherlands, I can also meet you in Amsterdam for a personalized guided tour of art museums and the historic center.

Together we will experience the beauty and history . Enjoy yourself and learn about history while strolling and discussing the country's history, art and culture. In doing so, we may touch many bases - spanning not only fine art and architecture but also the city's history and current social issues. See more client testimonials.

Read a biography.

Starting at your hotel I will take you on a wonderful private cultural walking tour of your choice. My guided itinerary offers you accessable informative conversation in English, Dutch, or German (my French and Italian are more limited).

---

You may also arrange this VIP treatment for business contacts or friends. Our cultural tour organisation office will take care of a unique and memorable experience.

Drs. Kees Kaldenbach is your private "scholar-lecturer on culture tours" *.

*Martha Gellhorn, Travels with Myself and another, p. 182.

---

Please contact me for time and fees of the tailor-made tour you ar interested in.

These tailor made tours are available upon request - please contact me to book a date. Minimum group size: 1 person. Maximum group size is limited to about 10 persons. With a megaphone I can also manage larger groups on the streets.

---

Menu of tours

---

Endorsements

The Rijksmuseum has done me the honor of linking the main Rijksmuseum site to my website. Start at www.rijksmuseum.nl and select Collection. Then choose 'Digital Collaboration' and the 'Digital Vermeer House'.

I conduct Rembrandt walks in Amsterdam for the Netherlands Bureau of Tourism, London and New York City offices. Their clients include important journalists.

The travel site www.luxurytraveler.com has devoted a main feature to my tours and walks.

Appearances on CNN, BBC2, BBC3, and national TV networks of Japan, Netherlands, Denmark

Read further client testimonials.

---
About Drs. Kees Kaldenbach:
Read a biography.
Drs. Kees Kaldenbach has been featured in television and radio documentaries, including BBC2 TV, NTV Japan, Danish TV and Radio Netherlands World Service. In July 2004 he was interviewed about Delft artists by Tetsuya Tsuruhara for the leading Japanese newspaper The Yomiuri Shimbun. In 2004 and 2005 he acted in an advisory role to additional BBC teams. Kaldenbach has written extensively on Vermeer and 17th century Delft, on Vincent van Gogh and on other art history topics.
Drs. Kees Kaldenbach is your private "scholar-lecturer on culture tours".
Further information is available on his encyclopedic web site: www.johannesvermeer.info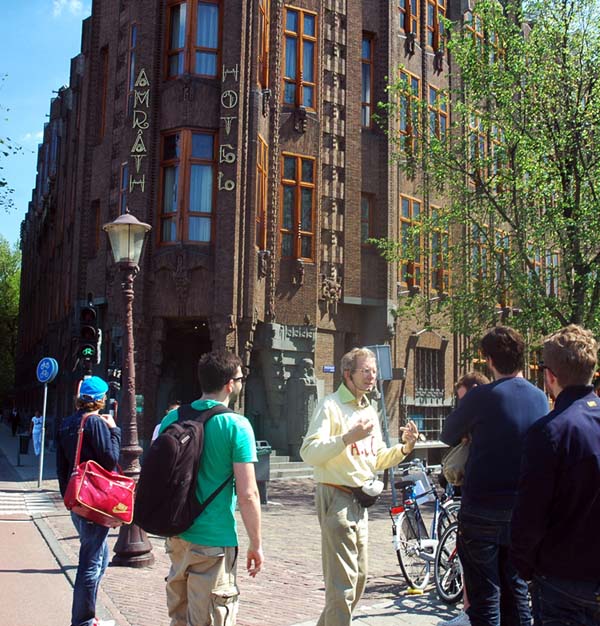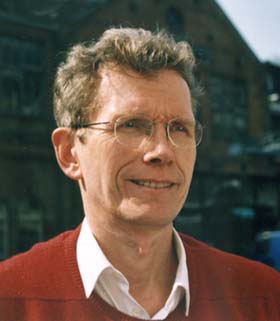 Contact information:
Drs. Kees Kaldenbach , kalden@xs4all.nl
Haarlemmermeerstraat 83 hs
1058 JS Amsterdam
The Netherlands
telephone 020 - 669 8119 (from abroad NL +20 - 669 8119)
cell phone 06 - 2868 9775 (from abroad NL +6 - 2868 9775)
Reaction, questions? Read client testimonials.

Open seven days a week.

Email responses and bookings to art historian Drs. Kees Kaldenbach.

This page forms part of the 2000+ item Vermeer web site at www.xs4all.nl/~kalden

Launched April 15, 2006. Updated 15 february 2017.