Complete painted works of one single painter,
exhibited together in photographs, in true size
Subjects: History, Art History and Architecture. Academic tour by scholar-lecturer, art historian Drs. Kees Kaldenbach*
IN HOLLAND
REMBRANDT. See all 330 Rembrandt paintings in full size, high quality photos, the Magna Plaza building behind the Royal Palace/Town Hall, Amsterdam.
This exhibition is well worth a visit. Go for it with an art historian!
VERMEER. See all 36 paintings, in full size, in the Vermeer Center in Delft, off Market square.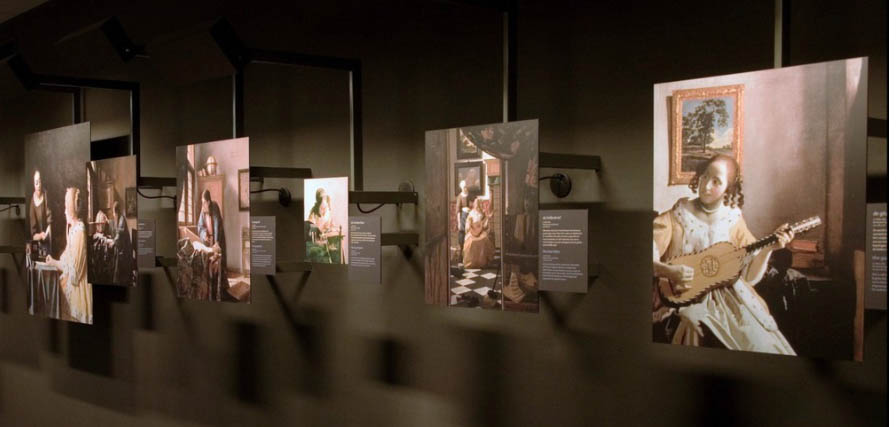 Photo by Vermeer Center, Delft.
JHERONIMUS BOSCH. See all the paintings, in full size, Jeroen Boschplein 2, Den Bosch. See also this web site.
The wonderful one exhibited in Lisbon.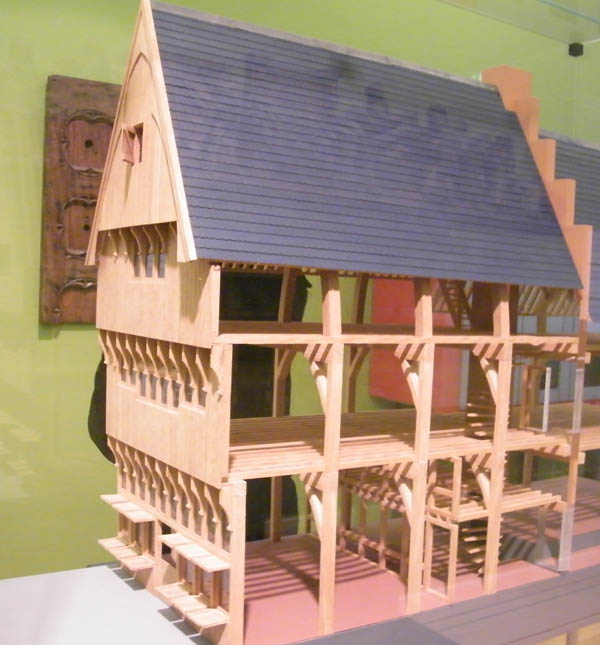 Model of the house. Photo by Kaldenbach, 2016.
IN BELGIUM
BRUEGEL / Breughel / Brueghel, All the paintings in Peer, North east Belgium, Markt 15. Pick up the key at the Tourist Information Center wown the block.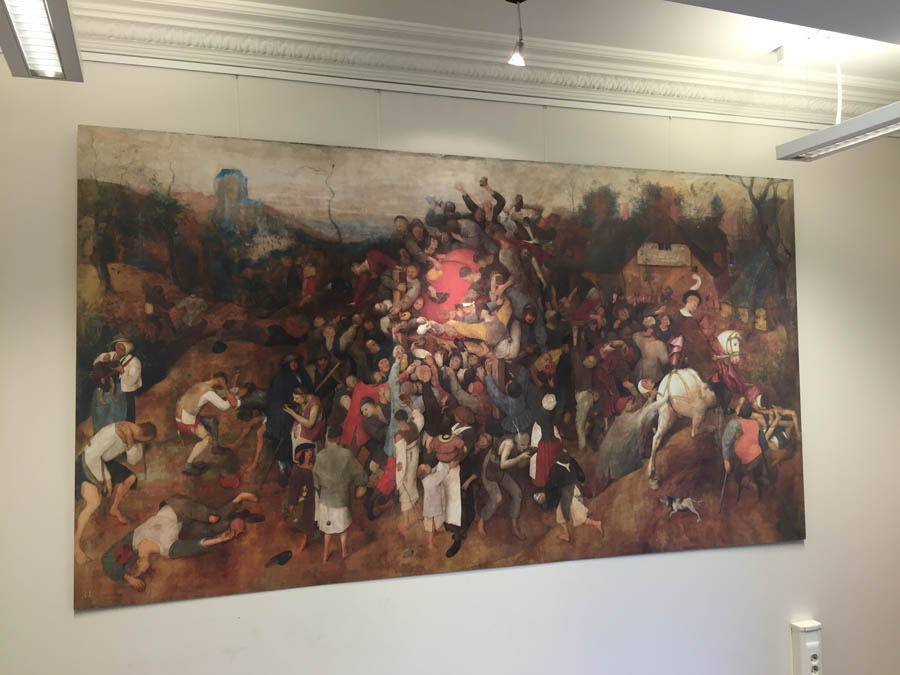 The recently rediscovered big painting from the Prado. A thin fountain of wine is bursting out of a wine vat and for the characters in this painting big time Greed takes over. Being one of the vices. Photo by Kaldenbach, 2016.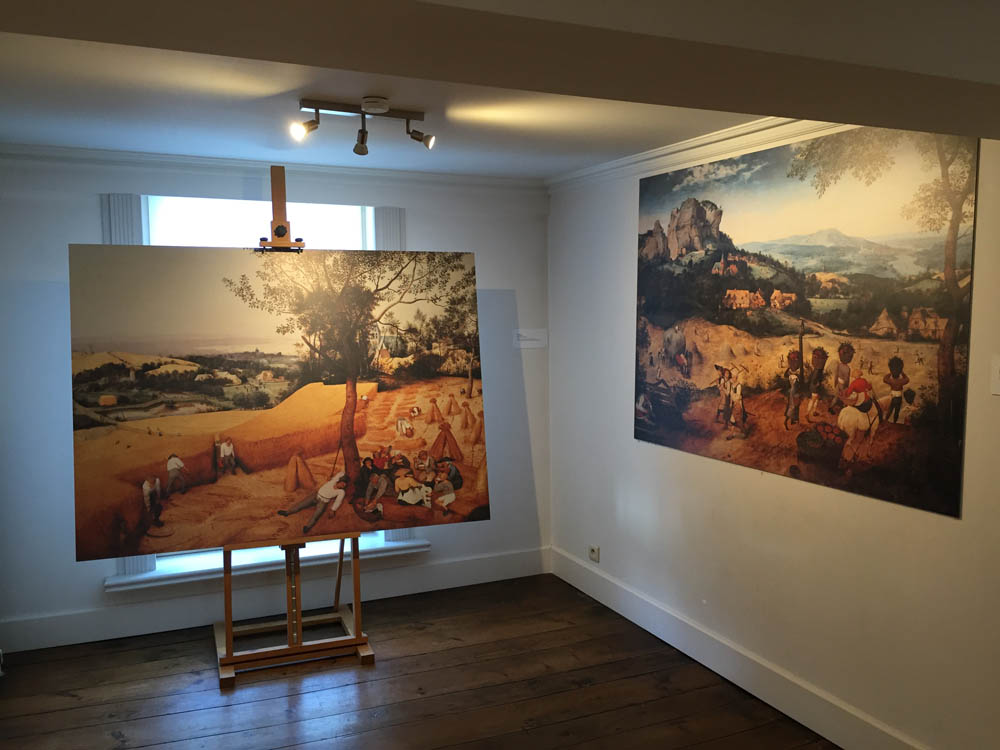 Two out of the Landscape / Months series. The best originals are in Vienna, Kunsthistorisches Museum. Photo by Kaldenbach, 2016.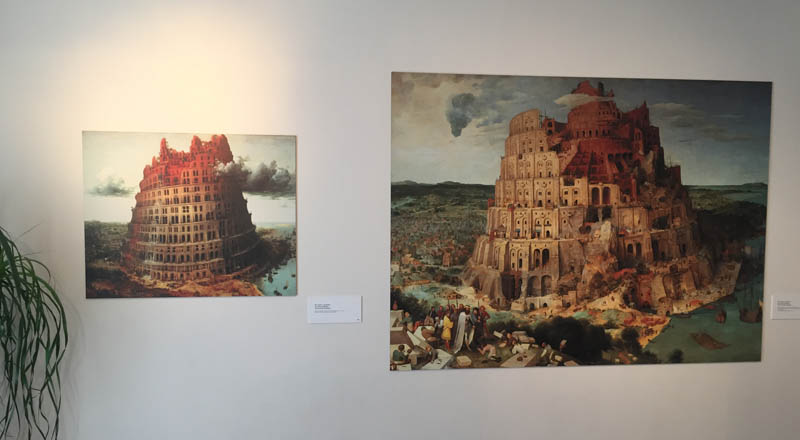 Two Towers of Babel. Shown next to each other in true size. Photo by Kaldenbach, 2016.
Below: Some notes by the author made when reading the excellent 2016 monograph by Leen Huet.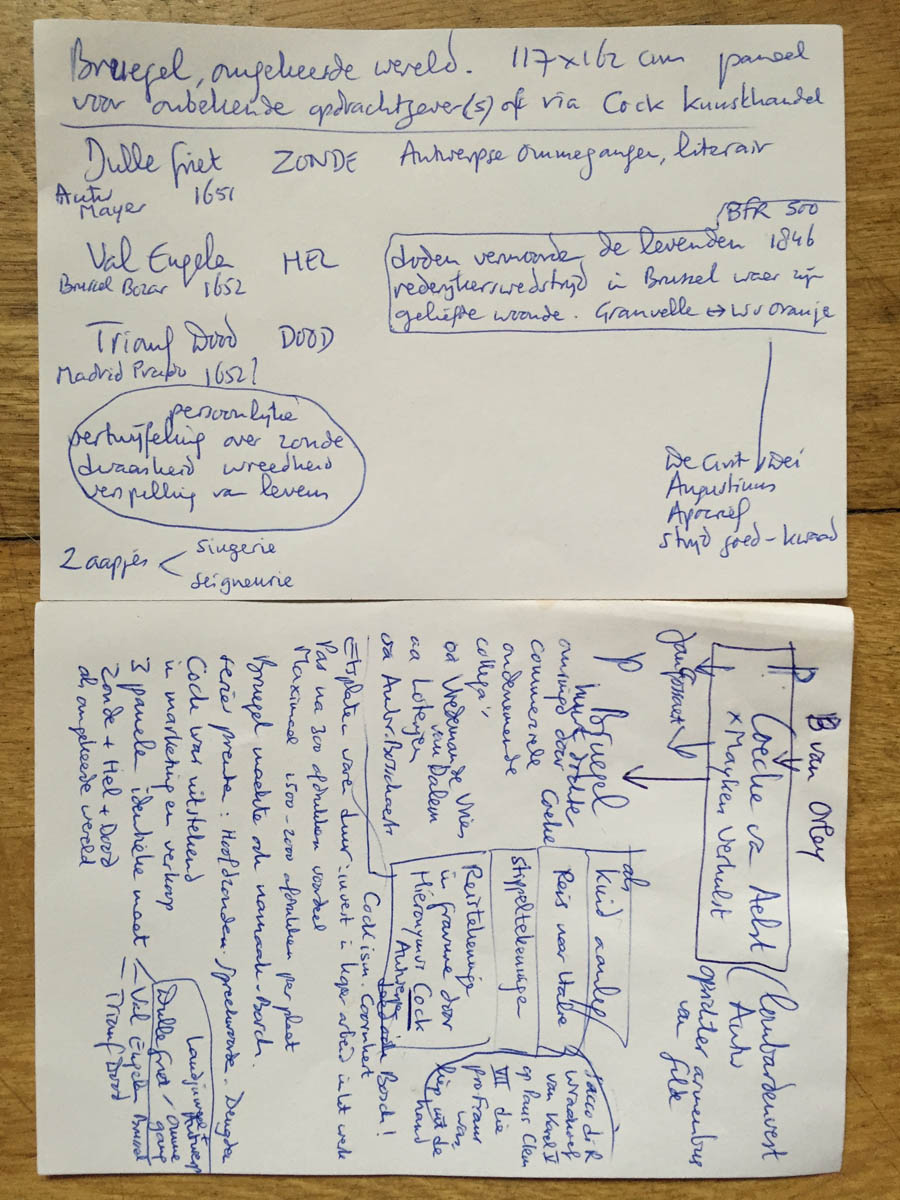 ELSEWHERE??
I would like to receive tips to extend this list!
Complete Listing of Kaldenbach tours in Holland
Vermeers Music Lesson, from the British Queens' Collection, The Hague, fall+ winter 2016.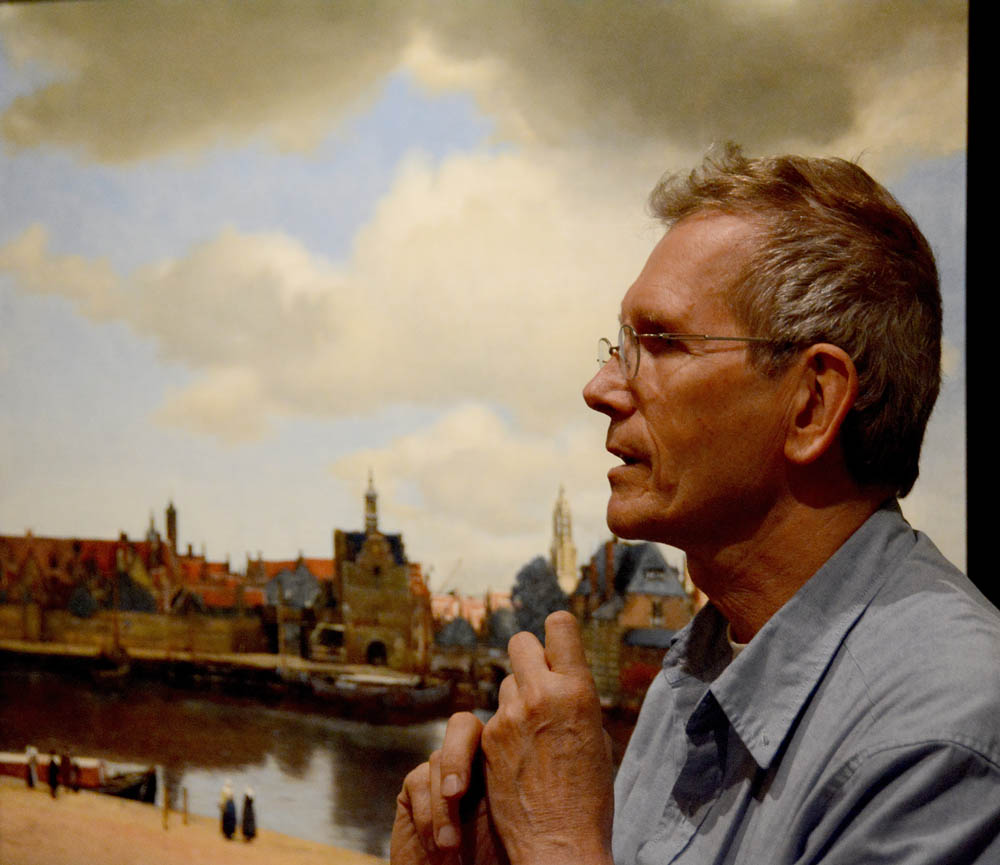 Read a biography.

As an art historian based in Amsterdam, The Netherlands, I can meet you in Europe for a personalized guided tours of art museums and the wonderful historic centers.

Together we will experience the beauty and history. Enjoy yourself and learn about history while strolling and discussing the country's history, art and culture. In doing so, we may touch many bases - spanning not only fine art and architecture but also the city's history and current social issues. See client testimonials.

Read my biography.

Starting at your hotel I will take you on a wonderful private cultural walking tour of your choice. My guided itinerary offers you accessable informative conversation in English, Dutch, or German (my French and Italian are more limited).

Drs. Kaldenbach is chairman of the Circle of Academic Tour Guides of the Netherlands and Flanders (CATON)

---

You may also arrange this VIP treatment for business contacts or friends. Our cultural tour organisation office will take care of a unique and memorable experience.

Drs. Kees Kaldenbach is your private "scholar-lecturer on culture tours" *.

*Martha Gellhorn, Travels with Myself and another, p. 182.

---

Please contact me for time and fees of the tailor-made tour you ar interested in.

These tailor made tours are available upon request - please contact me to book a date. Minimum group size: 1 person. Maximum group size is limited to about 10 persons. With a megaphone I can also manage larger groups on the streets.

---

Complete Listing of tours

Photo by Dick Martin.

---

Endorsements

The Rijksmuseum has done me the honor of linking the main Rijksmuseum site to my website. Start at www.rijksmuseum.nl and select Collection. Then choose 'Digital Collaboration' and the 'Digital Vermeer House'.

I conduct Rembrandt walks in Amsterdam for the Netherlands Bureau of Tourism, London and New York City offices. Their clients include important journalists.

The travel site www.luxurytraveler.com has devoted a main feature to my tours and walks.

Read further client testimonials.

---
About Drs. Kees Kaldenbach:
Read a biography.
Drs. Kees Kaldenbach has been featured in television and radio documentaries, including BBC2 TV, NTV Japan, Danish TV and Radio Netherlands World Service. In July 2004 he was interviewed about Delft artists the Nishinippon (Japan, 2012) and by Tetsuya Tsuruhara for the leading Japanese newspaper The Yomiuri Shimbun. In 2004 and 2005 he acted in an advisory role to additional BBC teams. Kaldenbach has written extensively on Vermeer and 17th century Delft, also on Vincent van Gogh and on other art history topics.
Drs. Kees Kaldenbach is your private "scholar-lecturer on culture tours".
Further information is available on his encyclopedic web site: www.johannesvermeer.info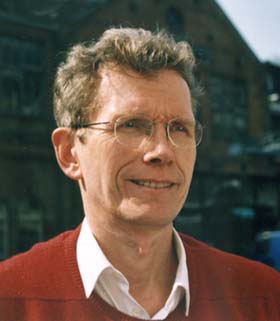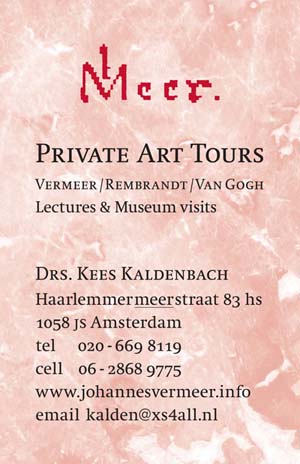 Contact information:
Drs. Kees Kaldenbach , kalden@xs4all.nl
Haarlemmermeerstraat 83 hs
1058 JS Amsterdam
The Netherlands
telephone 020 - 669 8119 (from abroad NL +20 - 669 8119)
cell phone 06 - 2868 9775 (from abroad NL +6 - 2868 9775)
Reaction, questions? Read client testimonials.

Open seven days a week.

Member of the VVV Tourist information and the Amsterdam Chamber of Commerce (Kamer van Koophandel).

Email responses and bookings to art historian Drs. Kees Kaldenbach.

This page forms part of the 2000+ item Vermeer web site at www.xs4all.nl/~kalden

Launched April 15, 2016. Update 28 september 2016.