Private Museum Lectures
& Private Guided Vermeer & Rembrandt Museum Tours
by Vermeer specialist Drs Kees Kaldenbach
New! Better menu and upgraded web page: Click here.

See all 7 famous Vermeer paintings in Holland in a new light!
See even more Rembrandts and understand better what is going on!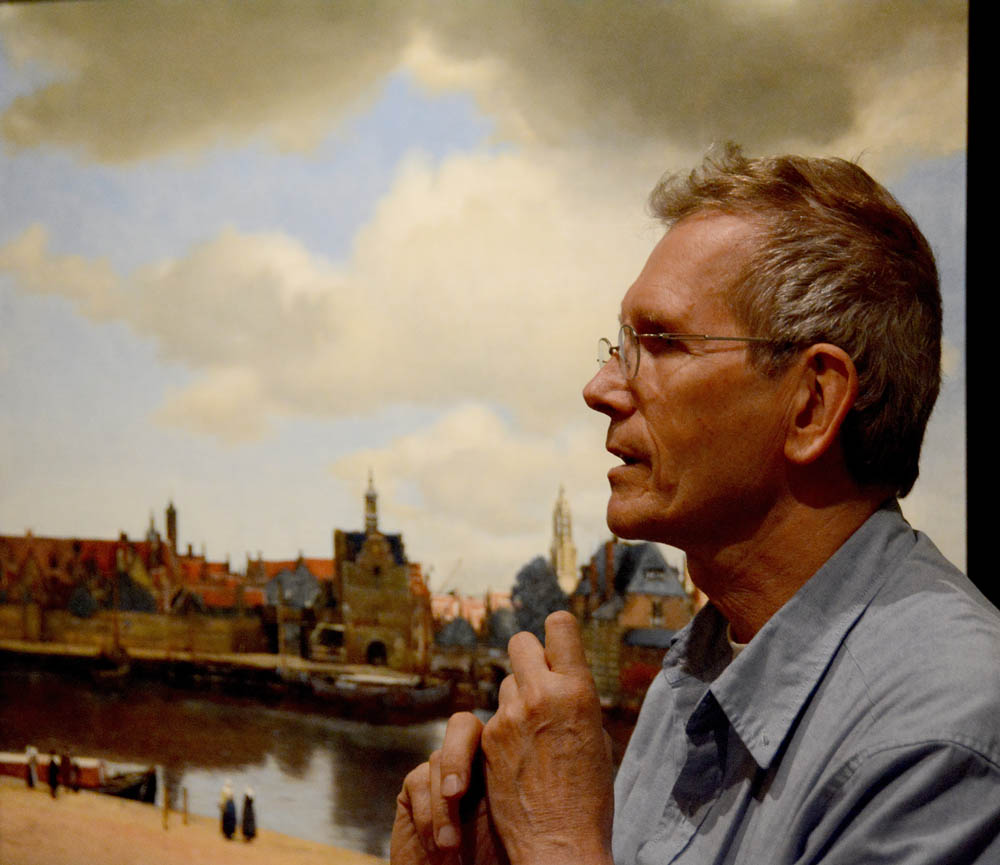 Explore Vermeer and Rembrandt with your own private art specialist in the world-famous Rijksmuseum, Amsterdam and Mauritshuis, The Hague.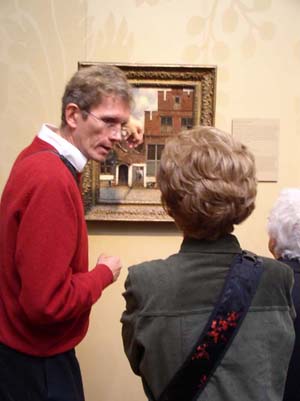 Come visit the Rijksmuseum Amsterdam, Holland and enjoy its outstanding 17th century Dutch master paintings, its Delftware and exquisite doll's houses with leading Vermeer specialist and art expert Drs Kees Kaldenbach. Arriving at at 8.59 am with his VIP pass, you are first in front of the museum's four Vermeer paintings. Kaldenbach believes in a question and answer approach in the time-honored style of Socrates, allowing the client to discover the painting step-by-step.
After, move on to the Rembrandt in the Rijksmuseum's Gallery of Honour; standing directly before superb Rembrandts in the Rijksmuseum. See his brush strokes and imagine yourself standing just in back of the great master. His late style shows wild, expressive brushwork and ability to penetrate the human soul.

In the room with early Rembrandts, discover how the painter reached mastery within just a few years after turning 20. In the afternoon, after lunch - or another day - see the Rembrandt House Museum and explore where Rembrandt's masterpieces were painted. There are tables full of paint pigments and canvases of different kinds. You can see how he splurged on art objects as props.

A day trip is also possible to the Royal Collection Mauritshuis, in The Hague, preferably arriving there at opening time (10 am) to be able to admire the museum's three superb Vermeers and all Rembrandts.

Client feedback:
Ricardo N and his wife Francis S. (New York City) are full-time art aficionados, travelling the world and visiting most of the fine art centers of Europe. They toured for three full days with Kaldenbach. Ricardo: "I would rate you as terrific. It is a great treat being with you - You saved my life in showing me the Mauritshuis collection - I thought it was completely closed!"
Francis N.: "Kees is outstanding... he has a very rare gift among any of the great number of professional tour guide we met in our lifetime... in presenting a deep and very specific art history knowledge, and in combining this with passion and easy going presentation. 
My husband and I have spent our lives in the art world of NYC and the West Coast. We have rarely met such a wonderful guide. Kees is an outstanding fountain of visual knowledge and historic insight. He truly is top class within the field of Western art history!"

E-Mail: kalden@xs4all.nl
Phone: 00316 2868 9775 (Amsterdam time)
Rebate: 10% when you mention Museum-Aktuell or Expotime!.
Read client testimonials.

Web site (2000 pages on Vermeer + Rembrandt): http://kalden.home.xs4all.nl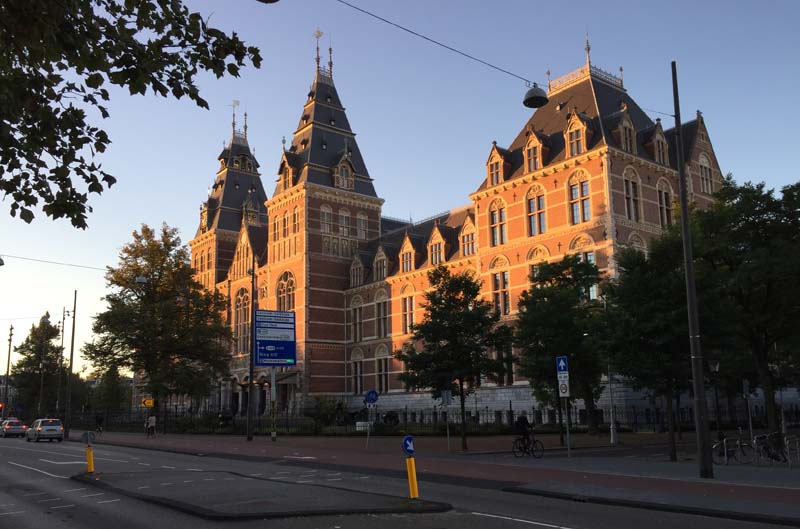 Rijksmuseum, 30 september 2015. Photo Kees Kaldenbach.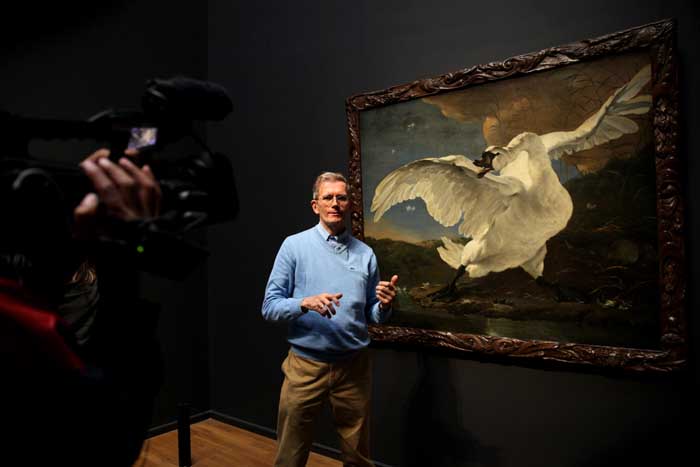 Der Schwan, von Asselijn. Foto by Yuichi Nara, 2013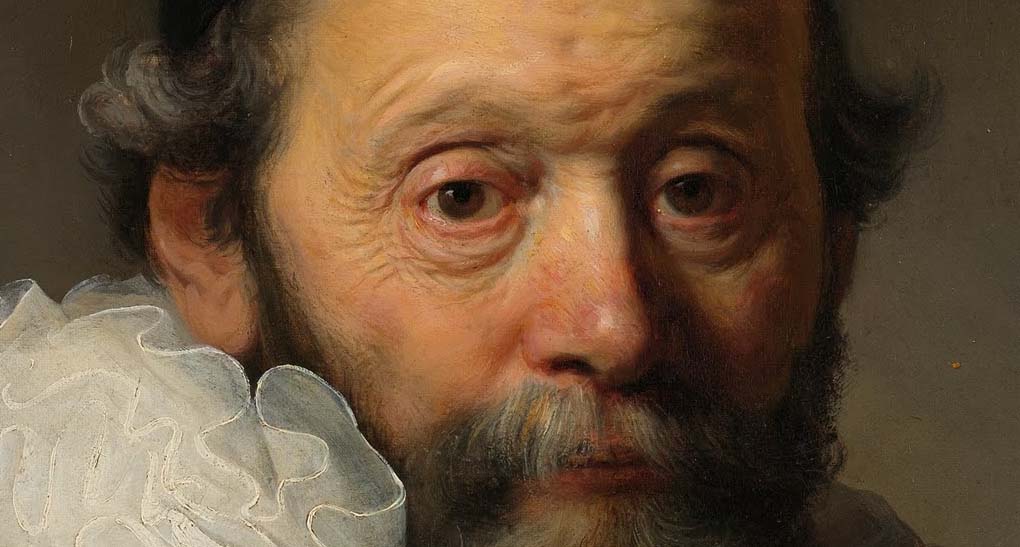 Rembrandt: Uyttenboogaerd, Detail.
More sources:
Kaldenbach on BBC television: The madness of Vermeer - Secret lives of the artists. Interviewer Andrew Graham -Dixon. Now on Youtube. At the exact time of 35 minutes, 39 seconds the interviewer Andrew Graham-Dixon parks the bike and enters my home. What you do not see in the movie is the rest of the crew: lights, sound, cameraman, continuity, the director. The item was surprisingly filmed at my home in one take. Thanks to Andrew's quality of asking the right questions at the right moment. Beforehand I had to clean up my desk, though.

Vermeer tours
Rembrandt tours
Van Gogh museum tours
Web site (2000 pages): http://kalden.home.xs4all.nl
Research presented in November 2014 about Dr Fritz Mannheimer: he almost bought the best Vermeer: The Art of Painting (now in Vienna)
Read more client testimonials.
German language as well: Man spricht auch Deutsch
Reaction, questions? Drs. Kees Kaldenbach, art historian and Vermeer specialist, kalden@xs4all.nl Haarlemmermeerstraat 83hs, 1058 JS Amsterdam (near Surinameplein, ring road exit s106, streetcar tram 1 and 17).

Telephone 003120 669 8119; cell phone 00316 - 2868 9775.

Open seven days a week.

Member of VVV Amsterdam Tourist info and the Amsterdam Chamber of Commerce.

E mail esponses to art historian Drs. Kees Kaldenbach.

This page forms part of the 2000+ item Vermeer web site at www.xs4all.nl/~kalden

Launched April 15, 2004. Updated 5 July 2016.
Read client testimonials.
Complete Listing of tours