Now available:
Your Officework Fixer in Amsterdam.
Your factotum. Your gopher.
For fact finding missions.
Drs Kaldenbach is your intelligent can-do business Gopher.
Are you looking for the RIGHT help in Holland to find trade contacts ->? Are you staring at a mountain of urgent office work?
I am your Amsterdam factotum, your can-do man, your gifted can-do temp worker in Amsterdam. Solutions offered. Ask me to do work, from just one hour or just half a day to multiple days of contracted work.
Now available as your Personal Assistant (PA), your temporary Officeman. I have a fully outfitted office.
I will do leg-work for you. Fact finding missions. Being your intelligent Gopher.
Available in my office: Apple G4, Apple laptop, HP Laser Colorjet 4600hdn and HP Laser 4350n for fast one-sided or two-sided b/w or colour toner printing on A4.
Your urgent office problems will be graciously solved. Urgent last-minute office jobs will be ready either within the hour; within half a day or within one work-day. If necessary I will work during a night or a full weekend as your helper and Personal Assistant in Amsterdam, Holland.
Fast, reliable office services by a Dutch art historian, especially for small businesses and internet jobs.
Your Officeman is Drs. Kees Kaldenbach, active as author, translator and editor. Immediate office solutions. Mountains of paperwork, writing or printing tasks or digital work done gracefiully, quickly and thoroughly.
Freelance assignments. Paperwork. Editing services. High-end gopher.
Urgent work on freelance basis. Urgent assignments, last minute research work.
Translations for private parties and companies.
Call or e-mail me for a price quote.

E-mail Drs. Kees Kaldenbach at: kalden@xs4all.nl. Please provide your telephone number as well; this makes it easy to clarify points and procedures.
Address: Haarlemmermeerstraat 83hs, 1058 JS Amsterdam (near Surinameplein. Motorway exit s106. Trams 1 and 17, 2; bus 15).
Tel.: NL+ 20 669 8119; cell: NL+6 - 2868 9775.
Open seven days a week.
My firm Academica translations is a subsidiary of Lichaam & Ziel (Body & Soul) registered at the Amsterdam Chamber of Commerce (KvK).
Happy Customers
Type of office job
Response / Delivery time
De Waag Society, Amsterdam

IT / Multimedia Report.

December 2005.

Delivery within 4 hours. "I just reviewed the document you delivered. I am very happy with the
quality and the speed of the delivery. I consider that this assignment has been successfully completed."

Hydrothane BV, Belgium

Series of commercial reports and letters. November - December 2005.

Delivery within 1 or 2 days.

Many repeat assignments

Immy, Brazil

Legal Eagle stuff, October 2005

Delivery within 2 days.
Dr. Eggo Müller, Utrecht

Article for a scientific magazine, editing and polishing of the English text.

January, 2006.

"Dear Mr. Kaldenbach,
I am EXCEEDINGLY satisfied with your work - certainly in quality and precision, but also because of the lightning speed which cannot be bettered. Thanks a million!!!
I am now working on the last details in the index and bibliography. And I will call you about payment as soon as I have dispatched the package."

Delivery within half a day.


Heemstra Interim Mangement, Bussum
Legal sale contract for a house in Germany, Dutch translation. February, 2006.
"Your translation has just arrived in good shape, thanks."
www.simplesite.com, Copenhagen, Denmark
Advertisements text and search word list. Final work delivered within half an hour. March, 2006.
"Yes, I am very happy with the work!
It was indeed high-speed and looks really fine, but the general idea of variation and lots of search
patterns was perfectly executed."
Employee of a Tap Water Company, Mr. K.K.
Translation N-E. May, 2006.

"You may quote me was VERY CONTENT client because you were FAST and PROFESSIONAL!" Delivery within 1 hour.

Liesbeth Bunschoten
Translation of a German purchase contract into Dutch: Notary public contract for purchasing a house in Germany. August, 2006
"Dear Mr Kees Kaldenbach,
Thanks for the fast translation of this quite difficult contract.
(...) the translation looks good. Thanks.
Kind regards,
Liesbeth Bunschoten
Michael Guilfoyle, Dublin
Translation English into Dutch of a Thesis summary.
"Thank you for doing this job so quickly. It's a great relief to me." Michael.
Peters & Konings
Translation of German purchase contract into Dutch: Notary public contract for purchasing a house in Germany. August, 2006
"Thanks for your very fast and good translation. We are very grateful for your services.".
ING Real Estate Finance, Den Haag
A six-page CEO document translated within half a day. 2008.
"Thank you so much for your fast work. We will certainly consider you for our preferred supplier list."
Anne Frank Huis
Series of museum exhibition translations
"Thanks!"

A large English industrial firm had a super urgent job. October 2010. This last minute job took an entire weekend. Stacks of English to Dutch paperwork needed to be meticulously prepared for a EU office in Brussels. A multi-million Euro project saved by last minute work.

2010. The industrial firm had requested my assistance in doing office work in preparing the translation and administration of a large stack of official documents for a bid which had to be ready very early that coming Monday morning at 4 am.

I met their deadline: Thousands of printed pages of technical text. Ordered by Robert, the CEO.

"I can thoroughly recommend Kees as a fast and accurate translator at competitive rates. In addition he has a great 'can do' attitude and is comfortable with meeting tight deadlines. He saved the day for us when nobody else would commit to the short lead time."
& many many more, in 2010 and 2011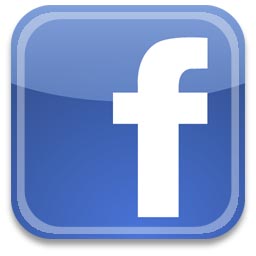 Facebook
FB: Private Art Tours, Amsterdam + Holland
FB: Academica Translations, Amsterdam
ADVERTISEMENT: Create your own electronic communication robot, use Acobot in order to give immediate answers to your clients! Turn inquiries into sales. Turn website visitors into paying customers.
---
Scholarly and professional memberships
Kees Kaldenbach is co-founder of Art Historians on the Web <AHW> (2002) and is chair of one of its committees, Digital Image Technology Group <AHW-DIT>. Before that, in 2000-2001 he was co-Chairman of the Digital Teaching Committee of the Art History Webmasters Association AHWA/AWHA. He is also member of the Art History Technology Consortium (AHTC) and of the society Art Historians interested in Pedagogy and Technology (AHPT). Currently he is a visiting member of the University of Amsterdam Gouden Eeuw Colloquium [Golden Age Colloquium] which meets once a month for lectures. He is supporting member of the Historians of Netherlandish Art (HNA), list member of Consortium for Art and Architectural Historians (CAAH), member of the Association for Art History (AAH) and member of the International Society For Mathematical And Computational Aesthetics (ISMCA).
Kees Kaldenbach writes. See his publication list in English
---
Research and copyright by Kaldenbach. A full presentation is on view at www.xs4all.nl/~kalden/
- updated 8 August, 2016 -