Massage à Amsterdam: des testimonials
Testimonial:

Franck qui demeure près de Versailles: "Je n'avais entendu parler de massage "Holistique" jusqu'à ce que je rencontre Kees, j'ai passé une heure très agreable et relaxante.

Très rapidement Kees met les gens à l'aise et en confiance. Je ne suis pas un spécialiste du massage, je peux cependant confirmer qu'après une heure, je me sentais particulièrement bien, merci Kees et à bientot."

Version en Anglais

Below a short example of Foot and Calves massage, January, 2013.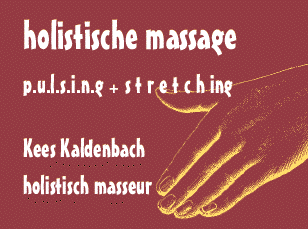 Opening page
Give a massage gift certificate
This is in English. Go to the Dutch version. Version Française.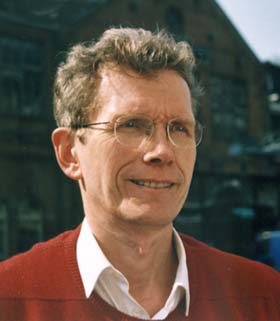 Kees Kaldenbach writes: I enjoy exchanging - but can also give massages. A handicap is no objection. Yet I will not treat serious medical conditions as I am not a licensed physiotherapist. Clients are requested to sign a Medical Release Form.
I do speak Dutch, English, German and also some French and Italian and I have studied at the Amsterdam Free University (Vrije Universiteit)
Lichaam & Ziel [Body & Soul] is my company name; I can receive you at my home or visit you in the Amsterdam area; my professional massage table can be moved by car.
For prices please call or email me.




Reaction, questions?
Center for Applied Massage Art - Kees Kaldenbach, kalden@xs4all.nl. Haarlemmermeerstraat 83hs, 1058 JS Amsterdam (near Surinameplein, ring road exit s106, tram 1 and 17). Telephone 020 669 8119; cell phone 06 - 2868 9775. Open seven days a week.
I give this massage at various addresses: at my home address (see above), or at your own home or at your hotel.
Masseur Kees Kaldenbach is collaborating with a number of masseurs and masseuses in Amsterdam. He is also active as a masseur in the finest and most luxurious hotels.
Lichaam & Ziel [Body & Soul] is registered at the Amsterdam Chamber of Commerce.
Version Française.