Vermeer's Facebook page boosted on FB within weeks
Private Art Tours in the FB spotlights
Thanks to cool wizardry, my nearly sleepy Facebook page called Private Art Tours has jumped form 10 views per month to a Post Reach of over 72.000 with only a little investment.
Would you like to know how?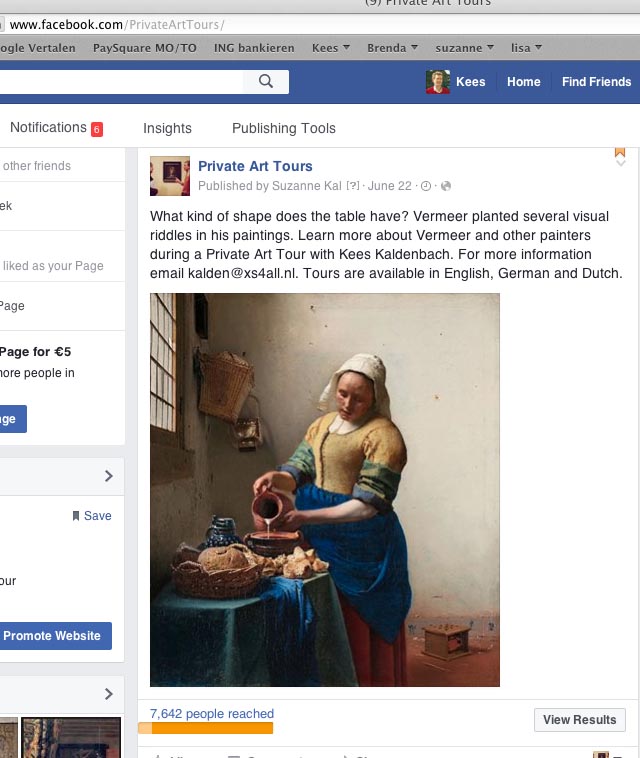 Updated July 15, 2016.
---
Photo by Dick Martin.
Mr Kaldenbach is available as a lecturer and tour guide.
Research and copyright by Kaldenbach. A full presentation is on view at www.xs4all.nl/~kalden/
Updated July 9, 2016. Updated 17 February 2017.