Dr Fritz Mannheimer collections now kept in museums outside The Netherlands
Drs Kees Kaldenbach
====================
See the Online Menu of related Mannheimer articles
Annex 2: Mannheimer art objects in museums outside Holland
One of the post-war gains of the Metropolitan Museum of Art in New York was Chardin's painting Boy blowing bubbles. (below) The museum provides a highly detailed account of provenance in the Nazi years, see note below.
The Museum of Fine Arts, Boston, holds a wooden Putto.
A Memling painting, Madonna and Child with Angels was bought by Hugo Perls on Mannheimer's behalf and soon after was sold by Mannheimer, ending up in the NationalGallery, Washington, DC.
The St. Ursula bustis the counterpart of the Rijksmuseum silver St. Thekla bust, inv. nr. BK-16997. St. Ursula was de-accessioned by the Rijksmuseum and purchased for f 200.000 for the Historic Museum in Basle, because of its early provenance from the Basle Cathedral Treasury.

This list is not exhaustive. Objects in museums abroad may also stem from the initial Mannheimer sales during the Nazi occupation, or the second official sales held in 1952, for buyers worldwide.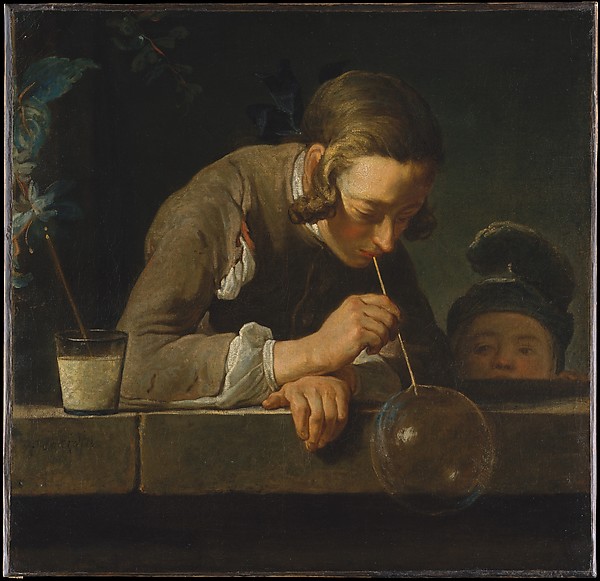 Metropolitan Museum of Art, Note 106:

MMA: Accession Number: 49.24. Online, the full text of the provenance states: 'Fritz Mannheimer, Amsterdam (until d. 1939); his widow, Jane Mannheimer, Amsterdam, and later New York (1939–49; held in Paris for Mrs. Mannheimer at Chenue; seized by the Nazis and 'bought' May 12, 1944 through Posse and Mühlmann for Fr 800,000 for the Führer Museum, Linz; held at Alt Aussee [1387] and at Munich collecting point [1588]; returned to France, January 30, 1946, by the Service Français de la Récupération and restituted following agreement with SNK [Netherlands Art Property Foundation] in or after 1948; sold to Wildenstein); [Wildenstein, New York, 1949; sold to MMA]'.

Three other Mannheimer items in the Metropolitan Museum of Art are: inv. 53.207, Bellows with the Flight into Egypt, inv. 54.147.74, Meissen teapot, ca. 1735 and inv. 59.31.1, Meissen eagle, ca. 1731.

=======================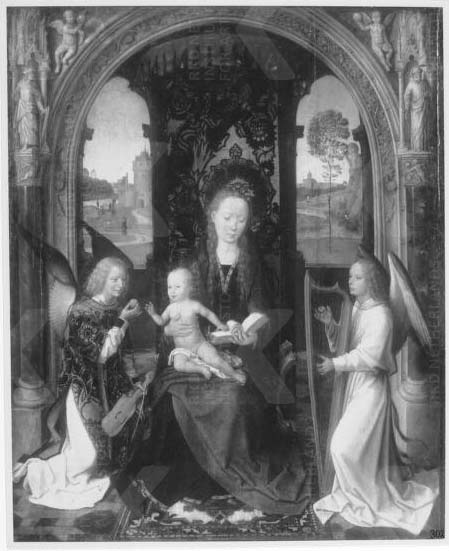 ..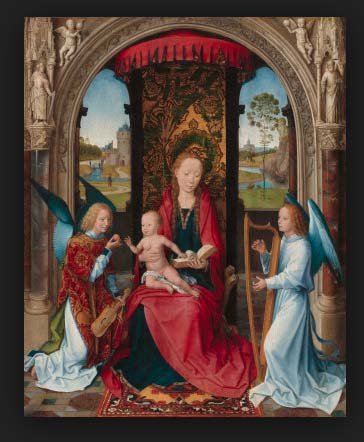 Hans Memling, Madonna and Child with Angels, now in the National Gallery, Washington DC.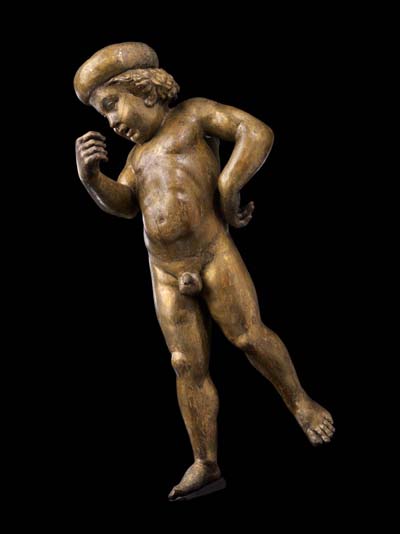 Putto, Italian (Florence?) Possible mid 15th C. Sold 1960. Now in Boston, Museum of Fine Arts, 60.953
==============================
Further reading and notes: http://kalden.home.xs4all.nl/mann/Mannheimer-menu.html
======================================================

---
About Art Historian Drs. Kees Kaldenbach: Read a biography.
---
How to find Drs Kaldenbach:
Map of Haarlemmermeerstraat, Amsterdam. Please note this tricky situation: there is another street in town that sounds almost the same: Haarlemmerstraat. You need however to find my street, Haarlemmermeerstraat. Take tram 2 to Hoofddorpplein square or tram 1 to Suriname plein square.
Contact information:

Drs. Kees Kaldenbach , kalden@xs4all.nl

Haarlemmermeerstraat 83 hs

1058 JS Amsterdam

The Netherlands

telephone 020 - 669 8119

(from abroad NL +20 - 669 8119)

cell phone 06 - 2868 9775

(from abroad NL +6 - 2868 9775)

How to get there (after your booking confirmation!):

- by car: ring road exit S 106 towards the centre, then 1st to the right (paid parking)

- by trams 1 and 17; exit at Surinameplein

- by tram 2; exit Hoofddorpplein.

From the museum square it takes about a 10-minute tram ride.

Read client testimonials. Read a biography.
---
---
Reaction, questions? Read client testimonials.

Drs. Kees Kaldenbach, art historian, kalden@xs4all.nl Haarlemmermeerstraat 83hs, 1058 JS Amsterdam (near Surinameplein, ring road exit s106, streetcar tram 1 and 17).

Telephone 020 669 8119; cell phone 06 - 2868 9775.

Open seven days a week.

Amsterdam Chamber of Commerce (Kamer van Koophandel) number of Johannesvermeer.info / Lichaam & Ziel [ Body & Soul] is 3419 6612.

E mail esponses and bookings to art historian Drs. Kees Kaldenbach.

This page forms part of the 2000+ item Vermeer web site at www.xs4all.nl/~kalden

Launched November 12, 2014. Updated 7 March, 2018.
====================