Delft Artists & Patrons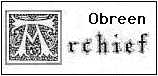 New Searchable Database. The seventeenth century Delft St Luke Guild Book is now completely available online. In this Guild Book not only fine art painters were entered, but also painters-in-the-rough, Delft blue potters (faience painters) and other craftsmen. Choose to browse book 1 spanning 1613-1649 or book 2, spanning 1650-1714. A simplified chronological list shows only fine art painters, initially published by J.M. Montias is also provided. A full presentation is on view at johannesvermeer.info.
Launched 16 February 2001; Last update March 1, 2017.