JvL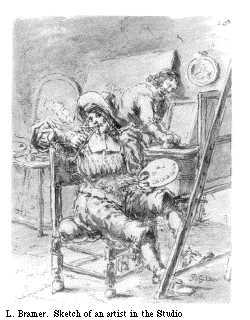 Joris Gerritsz van Lier (15xx-16xx).
According to Montias: a man of the generation of Vermeer's father. Traveled extensively in Italy before settling in Delft. Specialist in Flower painting, mentioned at the beginning of the Guild list which was started in 1650. One of his students was Adriaen van Linschoten.
Van Lier was a clerical assistant to notary public Van Ceel. In 1623 Joris appraised a collection of paintings owned by Vermeer's father.
Note: Montias 1989, p. 55.
This page forms part of a large encyclopedic site on Delft. Research by Drs. Kees Kaldenbach (email). A full presentation is on view at johannesvermeer.info.
Launched 16 February 2009; Last update March 1, 2017. More info in the RKD site.