A Lightning visit to the Ver Digital House
1) Enter through the Forehouse
2) Proceed to the Inner Kitchen
3) Then go to the Great Hall
4) Go upstairs to the Painter's Studio
5) Sign the guest book
For those high speed travellers who tend to say :"It is Tuesday so it must be Belgium".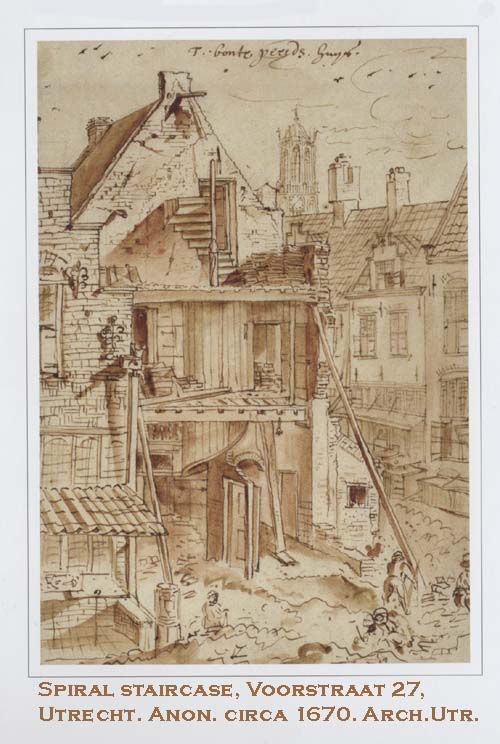 A spiral staircase led from the Voorhuis (Forehouse) to the upstairs floor and the attic. The drawing above shows a similar spiral staircase in a house located on on Voorstraat 27 in Utrecht.
---
Research copyright by art historian Kees Kaldenbach. Email kalden@xs4all.nl Back to the Welcome page: click Welcome. Thanks to industrial engineer and web-wizard ir. Allan Kuiper for his wonderful navigator and 3D movies.
Launched December, 2002. Updated Nov. 6, 2006,