Dublin!
Enjoy a visit to Dublin Museums with art historian Drs Kees Kaldenbach
(Drs Kees will fly in from Amsterdam).
Top of the bill in Dublin is a visit to themuseum for paintings, the National Gallery in Dublin. It contains old master paintings from Holland, Flanders, Italy, Germany and also pretty good sprinkling of other major national schools of paintings.
I live in Amsterdam but would be happy to meet you there and give you an exciting and informative art history introduction to the famous painters, in particular concerning Vermeer, Caravaggio. Rembrandt. And many others. Put them into perspective. Help you see what is so fabulous about each of them. In a step by step educational talk.
As an art historian I am ready to fly in from Amsterdam to Dublin and guide you there for education and enjoyment!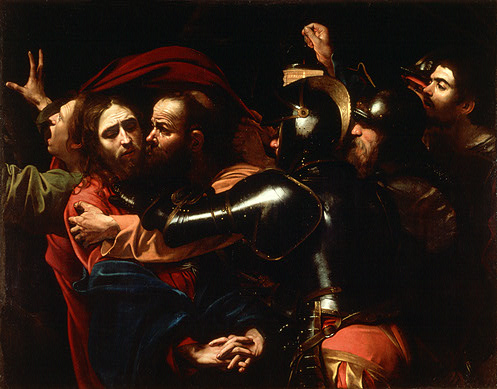 Caravaggio. Everything is utterly great about this Italian painting by the great transformer of the art of painting. Add a fabulous story how the painting was considered lost for some 200 years and then was unexpectedly recognized by the curator Sergio Benedetti in a Dublin mess hall used by the Jesuits. Before it was identified my friend Kevingerrard, when he was a boarding school pupil, who sat underneath it - and he and his classmates ate their food in that hall. They used to throw some food around so now and then!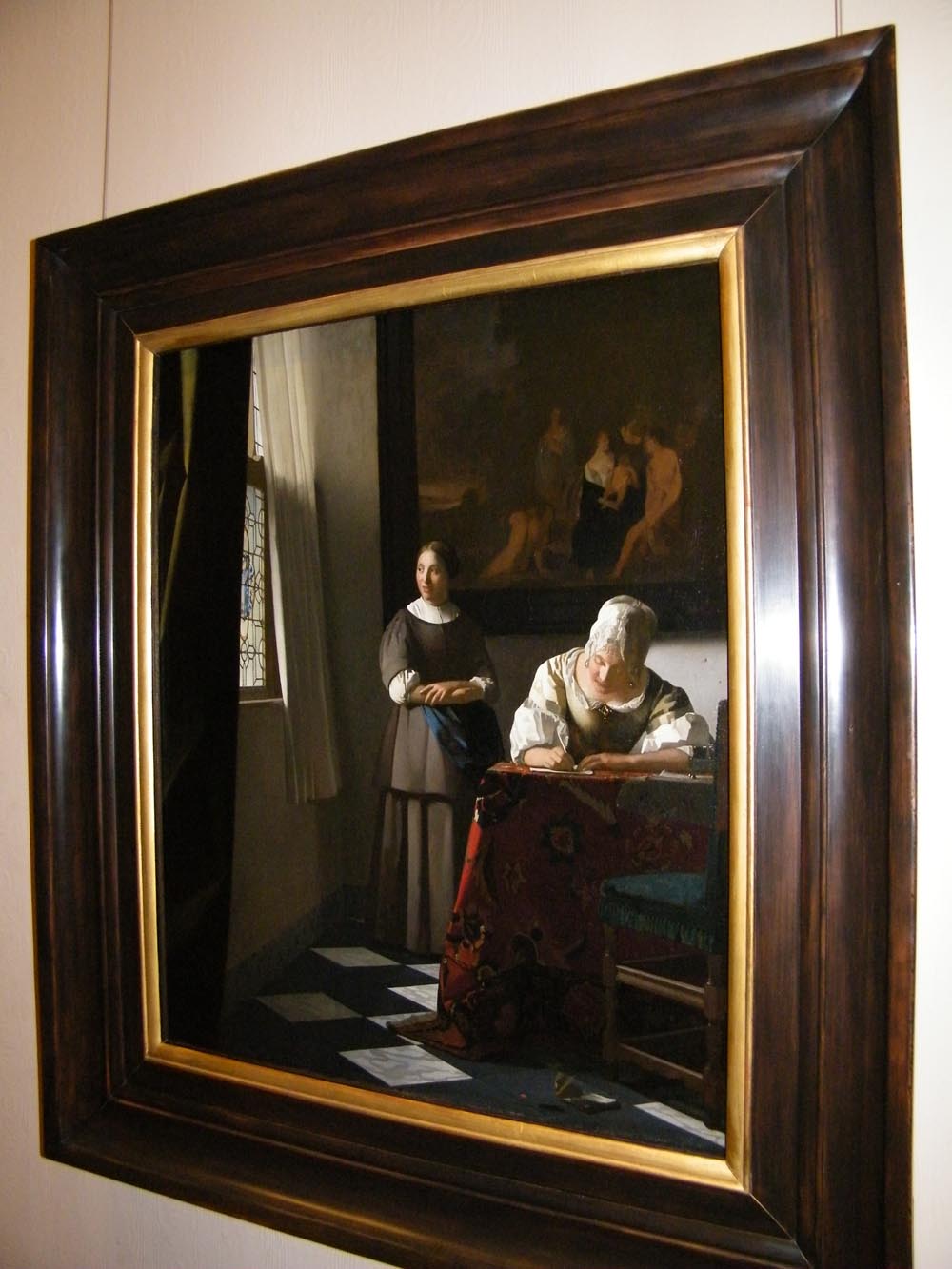 This Vermeer painting dates from his last period and the flat colour style he applied, juxtaposing oddly shaped tiles of just one colour next to another. This process has been called "color by number" and can be well observed in the sleeve area. Fabulous stories added about the interior, composition, colour balance, psychology and its physical adventures: theft and recovery. I have been quite active and busy with my work on Vermeer since 1975 so you should get one or two good stories out of me. See www.johannesvermeer.info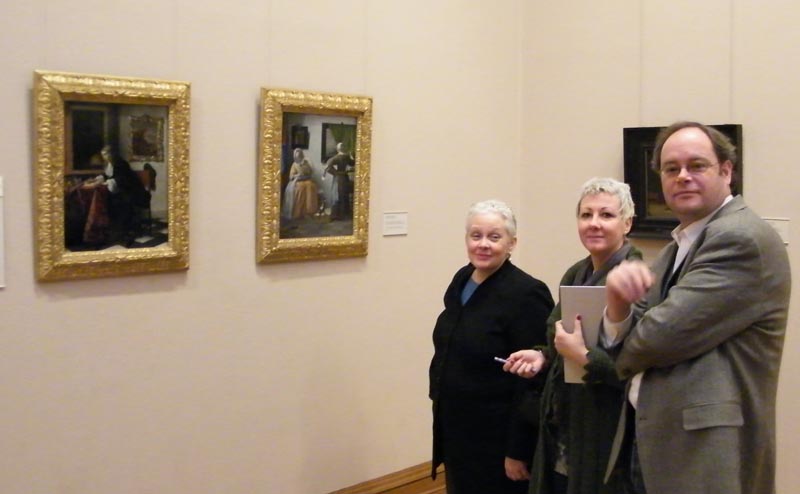 Academic lectures in front of the Metsu paintings in the National Gallery. January, 2010, with a fellow art historian and a general historian. Photo by Kaldenbach.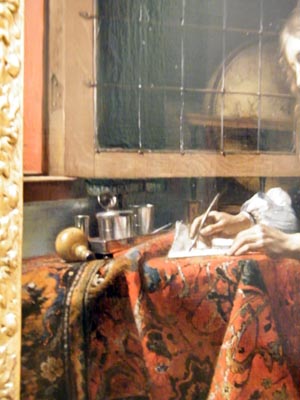 A small section of one of the Metsu paintings. The painting crafted in the Leiden Fine School of painting (fijnschilderkunst) is a feast to the eye and invites detailed study.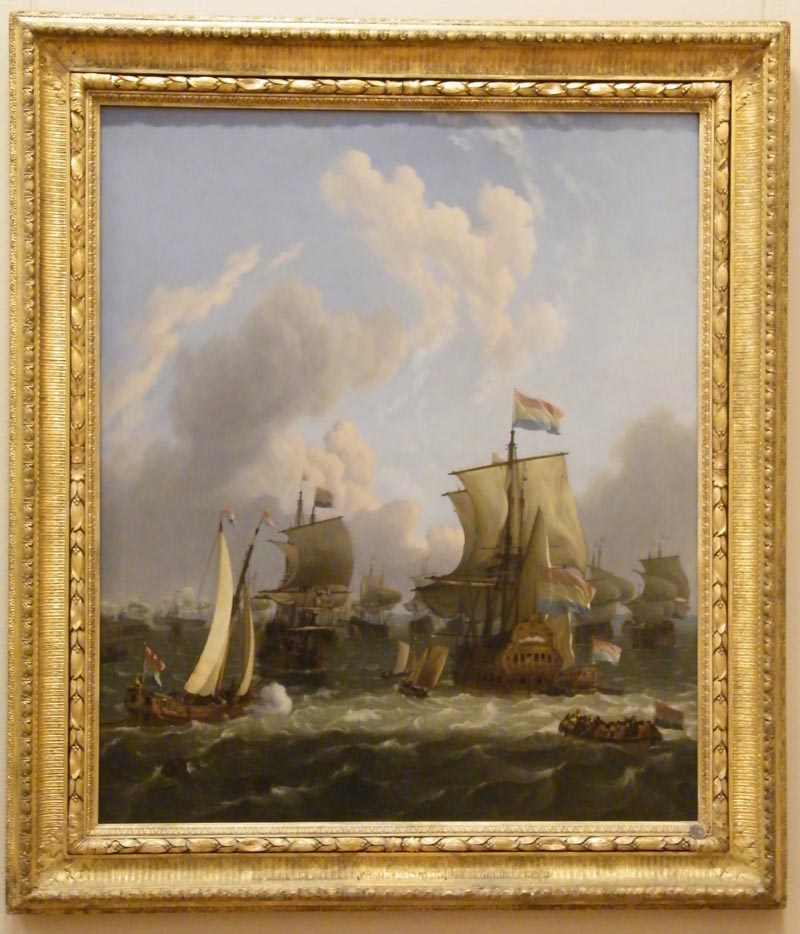 Ludolf Backhuysen. Arrival of the Kattendijck ship near Texel in 1702. The painting invites many questions concerning trade and shipping. Why does it have so few cannon and why are there no VOC or WIC logos visible on the flags?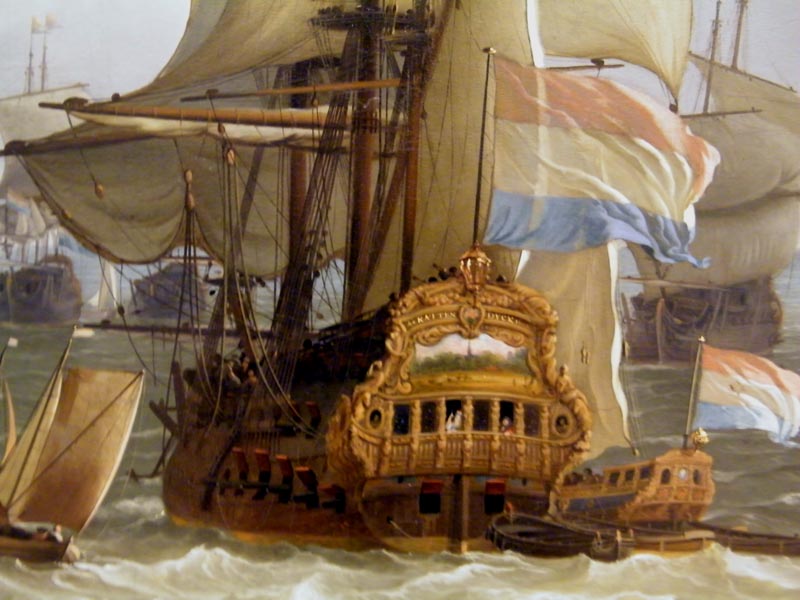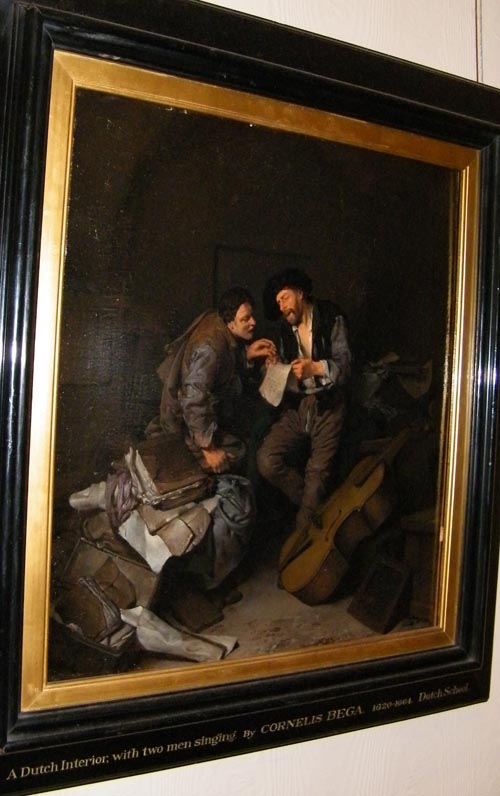 Foreign visitors to teh Dutch Republic experienced the Dutch culture as full of Irish-type flavor: folkish rhyming and full of popular singing. A bit like the present day Irish! This Cornelis Bega painting shows two poorly clad men unexpectedly immersed in singing an a capella duet.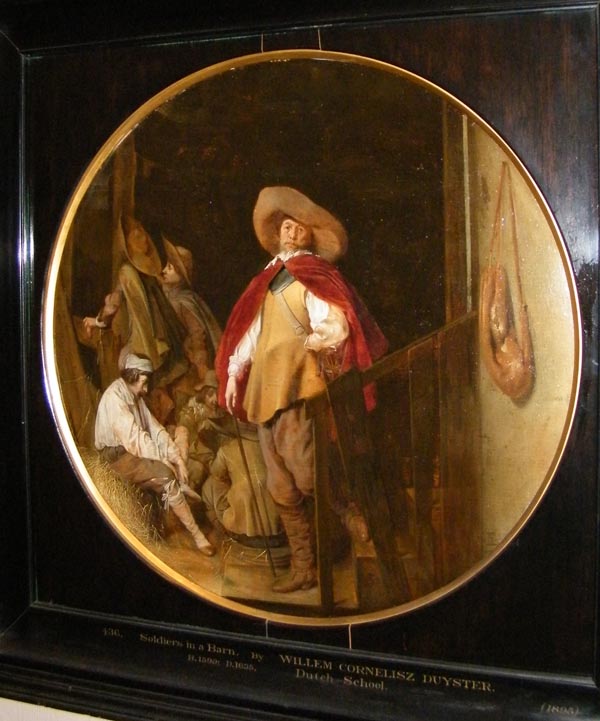 During the Golden Age the Republic was a nation embroiled in countless wars. Military men were enlisted from many places in Germany, Skandinavia, France. The art of manufacturing weapons was highly developed.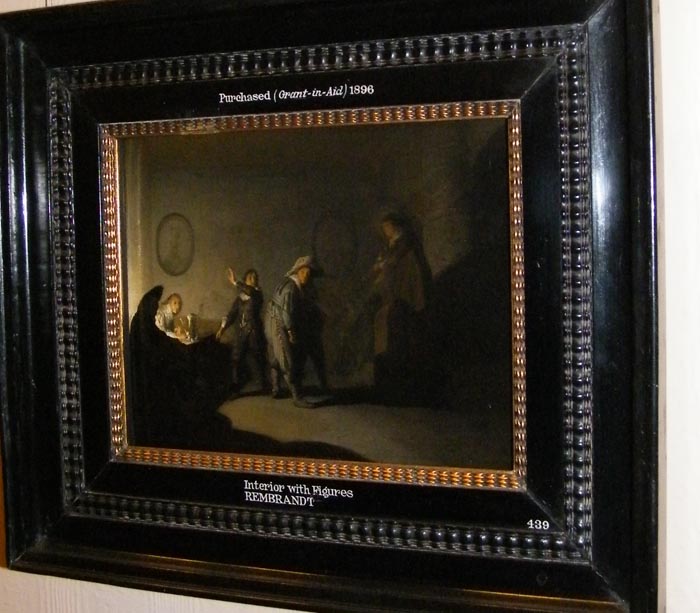 This is a painting which was recently re-attributed to Rembrandt. La Main Chaude is the game shown in the scene.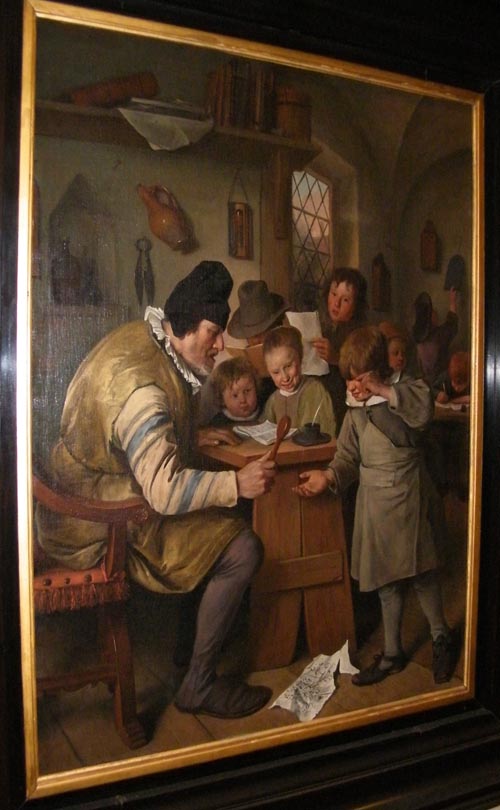 Ouch! Jan Steens' rendering of a teacher meting out punishment in a classroom. I will tell you about the Dutch educational system, which was a bit like the present day Dalton system. A protestant sociery had to be based on individual reading of the scriptures, hence countrywide school systems resulting in the highest level of literacy in the seventeenth century world.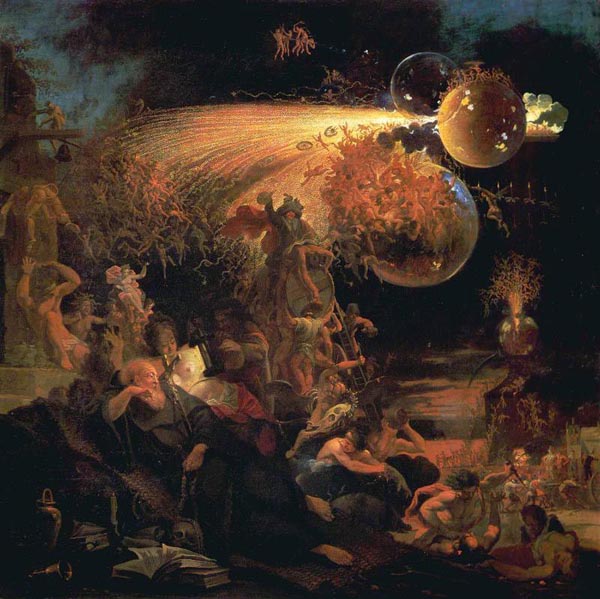 A space oddity of a painting by Dominicus van Wijnen aka Ascanius, a painter whose works are very seldom seen. The Temptation of St Anthony. Elements of Bosch and Breughel but with more Cosmic explosions, fountain sprays of fire and bad LSD trips. Wow!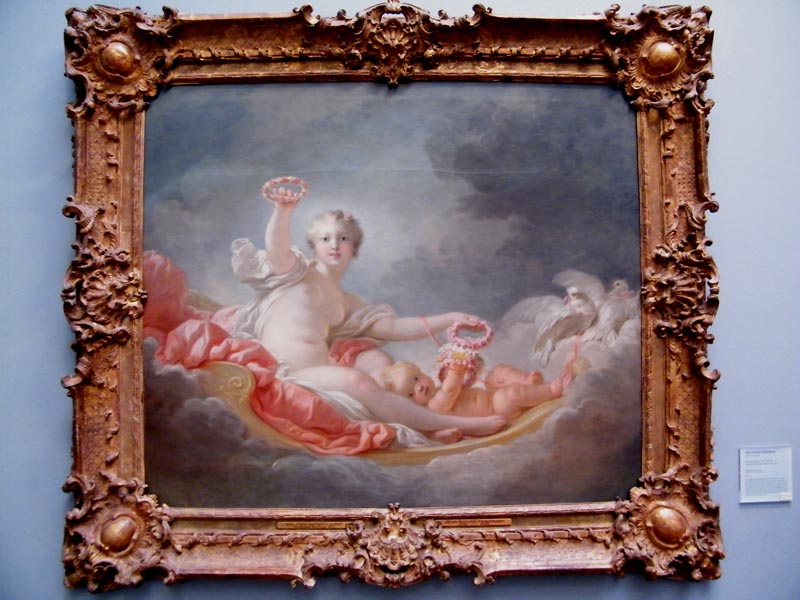 And coming up for air - a saccharine sweet feminine Fragonard painting. Venus and Cupid.
I am fluent in Dutch, English, and I have a good command of German / Deutsch. A limited command of French and Italian, (Français & Italiano).
This is an academic tour by scholar-lecturer, art historian Drs. Kees Kaldenbach* Read a biography. Download my PDF file of my company flyer.
Menu:
Powerpoint presentation of Amsterdam.
Powerpoint presentation of Athens.
Powerpoint presentation of Barcelona.
Powerpoint presentation of Berlin.
Powerpoint presentation of Copenhagen.
Powerpoint presentation of Florence.
Powerpoint presentation of Helsinki.
Powerpoint presentation of Istanbul.
Powerpoint presentation of Naples.
Powerpoint presentation of Rome.
Powerpoint presentation of Split.
Powerpoint presentation of Stockholm.
Powerpoint presentation of St. Petersburg, Russia.
Powerpoint presentation of Venice

Travel preparation advice specificaly focused on art, culture, museums.
In SPAIN I have visited these towns and can give you very good pointers: Madrid, Barcelona, Bilbao, Santiago de Compostela, Valencia, Cordoba, Malaga, Granada.
In ITALY I have visited these towns and can give you very good pointers: Rome, Pisa, Florence, Tarquinia, Napels, Venice, Milan.
In FRANCE I am knowledgeable about high culture in Paris, Versailles, Lyon, Nice, Chartres, Loire castles, Grenoble, Limoges, Bordeaux.
In ENGLAND/UK/Ireland I can give you pointers in the art cities of London, Oxford, York, Newcastle, Edinburgh, Dublin.
In SWITSERLAND I visited museums of Geneva, Basel.
In GERMANY this Germany page will give you a good overview.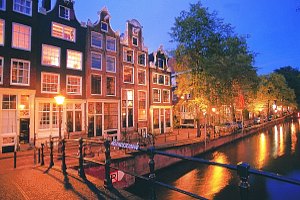 My home is Amsterdam, The Netherlands. I will travel to any address you require to give this powerpoint presentation to you, your business partners, family and friends.
You may pay me by credit card. For further information please contact kalden@xs4all.nl. Specify your (client's) personal needs, date, time AND THE TELEPHONE NUMBERS of both your mobile telephone and your hotel. Our company is stable and trustworthy - that is why we have long standing contracts with VISA, MasterCard and American Express.

As an art historian based in Amsterdam, The Netherlands, I can meet your clients in major capitals around the world such as Barcelona - but also in Dutch cities such as Amsterdam, Alkmaar, Haarlem, Leiden, Gouda, Rotterdam. Right there, I will present a personalized guided tour of art museums and historic centers. Or we may combine art with nature in places such as the Kröller Müller Museum in Otterlo. Menu of tours. See client testimonials.

Experience beauty and local history together. Clients will enjoy themselves and learn while strolling and discussing the country's past, art and culture. In doing so, they may touch many bases - spanning not only fine art and architecture but also a city's background and current social issues.

Starting at your hotel I will take you on the wonderful private cultural walking tour of your choice. My guided itinerary offers you accessable informative conversation in Dutch, English or German (my French and Italian are more limited).

---

You may also arrange this VIP treatment for business contacts or friends. We will ensure an unique and memorable experience.

Drs. Kees Kaldenbach is your private "scholar-lecturer on culture tours" *.

*Martha Gellhorn, Travels with Myself and another, p. 182.

---

Complete Listing of tours

---

Endorsements

The Rijksmuseum has done me the honor of linking the main Rijksmuseum site to my website.

I conduct Rembrandt walks in Amsterdam for the Netherlands Bureau of Tourism, the London and New York City offices. Their clients include important journalists.

The travel site www.luxurytraveler.com has devoted a main feature to my tours and walks.

Drs. Kees Kaldenbach has been featured in television and radio documentaries, including BBC2 TV, BBC2 TV, was interviewed in the Atlanta, Georgia CNN studios, and appeared on NTV Japan, Danish TV and Radio Netherlands World Service. In July 2004 he was interviewed about Delft artists by Tetsuya Tsuruhara for the leading Japanese newspaper The Yomiuri Shimbun. In 2004 and 2005 he acted in an advisory role to additional BBC teams. Kaldenbach has written extensively on Vermeer and 17th century Delft, on Vincent van Gogh and on other art history topics. He also lectures on cruise ships. Kaldenbach has written extensively on Vermeer and the 17th century, Vincent van Gogh and on other art history topics. In 2008 he was the author of a Museum Guide book.

Read further client testimonials.

---
Further information is available on his encyclopedic web site: www.johannesvermeer.info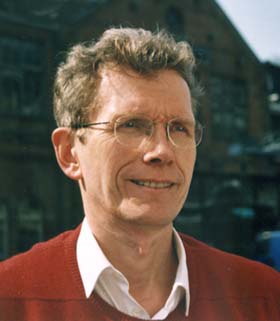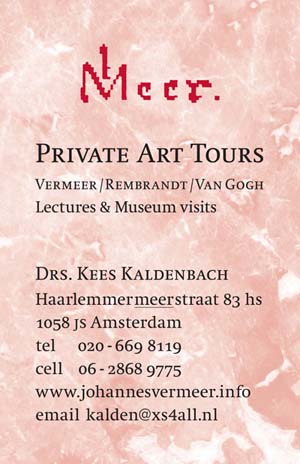 Contact information:
Drs. Kees Kaldenbach , kalden@xs4all.nl
Haarlemmermeerstraat 83 hs
1058 JS Amsterdam
The Netherlands
Tel.: 020 - 669 8119 (from abroad +31 20 - 669 8119)
Cell phone: 06 - 2868 9775 (from abroad 31 +6 - 2868 9775)
Reaction, questions? Read client testimonials.

Open seven days a week.

Member of the VVV Tourist information and the Amsterdam Chamber of Commerce (Kamer van Koophandel).

Email responses and bookings to art historian Drs. Kees Kaldenbach.

This page forms part of the 2000+ item Vermeer web site at www.xs4all.nl/~kalden

Launched January 11, 2010. Updated 27 October 2016.