Wonderful Gay-friendly walking tours in Amsterdam.
Tour with focus on the great themes from the Amsterdam Gay and Lesbian history
New! Better menu and upgraded web page: Click here.
A fascinating tour given by a lively art historian along hotspots of Amsterdams Gay and Lesbian history 1650s-2017.
Extraordinary and captivating stories from the period 1650-2017, told on the spot, expressing how Amsterdam residents and authorities viewed the gay scene.
Our visit takes us to various places:
The famous café of the first motor bike dyke (photo),
the site of the eighteenth century authors Wolff & Deken,
gays on May 4, 1980 beaten away with their wreath on the national WWII commemoration at Dam Square;
opening in 1987 of the first gay monument in the world,
filthiness and lesbian sex, lesbo in the Jordan district,
undercover arrest of gay men having sex in the 18th century,
medical research into a lesbian clit (1650).
The headquarters of Schorer, the largest gay info organization in the world (1967).
Police arrests and tolerance. Health and AIDS. Current gay organizations and bookstores.
..


Let me tell you why so many men's ties were cut and displayed by the Cafe owner.
And more!

Guide in front of the Shipping House (Scheepvaarthuis) near the harbor, summer 2011.
Made to measure tour by a well-spoken, scholarly tour guide. A guided quality tour by scholar-lecturer, art historian Drs. Kees Kaldenbach*
During this tour which mab be on foot, on bike or by taxi we will discover hot-spots ontdekken which toe is to our gay history. Dutch version.

July 2013: Ricardo N and his wife Francis S. live in New York City and are full-time NYC art aficianados, travelling the world and visiting most of the fine art centers in Europe.
In June-July 2013 they toured for three full days with Drs Kees Kaldenbach.
Ricardo: "I would rate you as terrific. It is a great treat being with you - You saved my life in showing me the Mauritshuis collection - I thought it was completely closed!"
Francis N.: "Kees is outstanding... he has a very rare gift among any the great number of professional tour guide we met in our lifetime... in presenting a deep and very specific art history knowledge, and in combining this with passion and and easy going presentation.
My husband and I have spent our lives in the art world of NYC and the West Coast. We have rarely met such a wonderful guide. Kees is an outstanding fountain of visual knowledge and historic insight. He truly is top class within the field of Western art history!"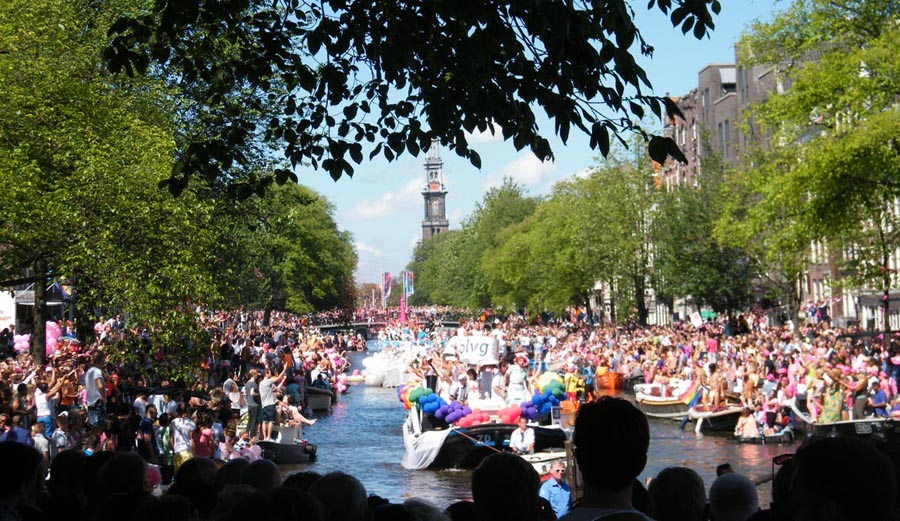 Hospital Dance boat, Gay parade 2007 ; photo Kaldenbach.
Or a visit to the Rijksmuseum. About the genius of Vermeer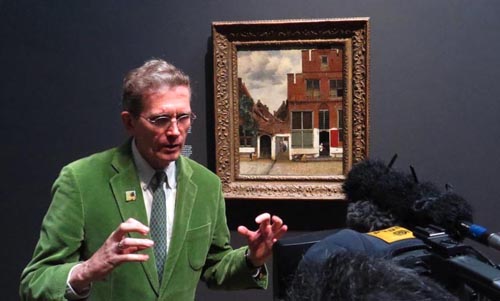 And his painting Little Street.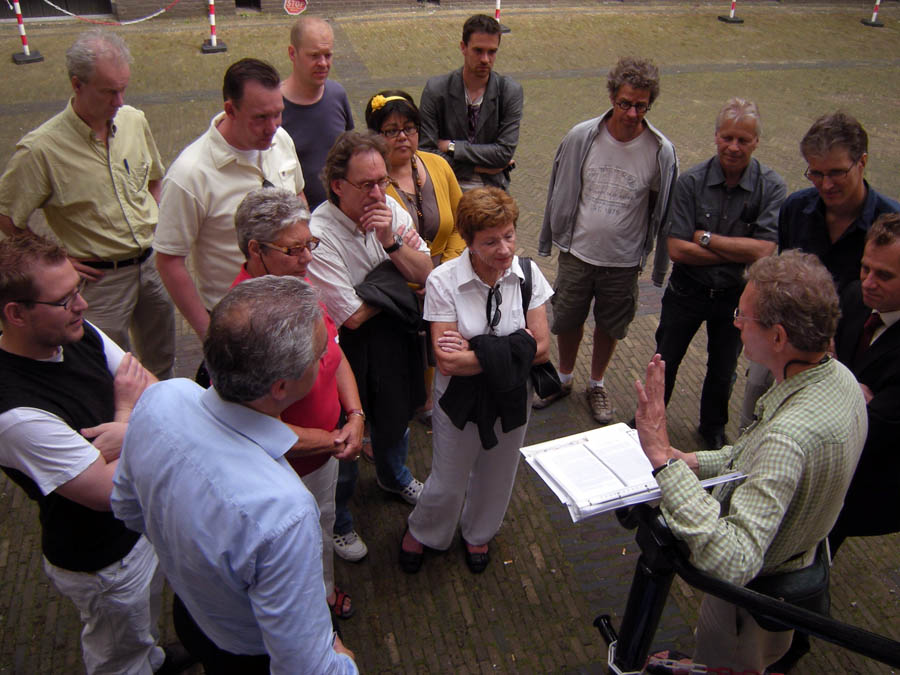 * Kees in action.
This tailor made tour in English, German


Powerpoint presentation of Amsterdam.
Powerpoint presentation of Athens.
Powerpoint presentation of Barcelona.
Powerpoint presentation of Berlin.
Powerpoint presentation of Copenhagen.
Powerpoint presentation of Florence.
Powerpoint presentation of Helsinki.
Powerpoint presentation of Istanbul.
Powerpoint presentation of Naples.
Powerpoint presentation of Rome.
Powerpoint presentation of Split.
Powerpoint presentation of Stockholm.
Powerpoint presentation of St. Petersburg, Russia.
Powerpoint presentation of Venice
Menu presentation of walks and museum visits in Towns in Holland.

As an art historian based in Amsterdam, The Netherlands, I can also meet you in Amsterdam for a personalized guided tour of art museums and the historic center.
Together we will experience the beauty and history. Enjoy yourself and learn about history while strolling and discussing the country's history, art and culture. In doing so, we may touch a number of bases - spanning not only fine art and architecture but also the city's history and current social issues. See client testimonials.
Read a Kaldenbach biography.
Starting at your hotel I will take you on a wonderful private cultural walking tour of your choice. My guided itinerary offers you accessable informative conversation in English, Dutch, or German (my French and Italian are more limited).
See Amsterdam in 1842 (Map with dots indicating where the high and mighty lived in Amsterdam, in the seventeenth century)
---
You may also arrange this VIP treatment for business contacts or friends. Our cultural tour organisation office will take care of a unique and memorable experience.

Drs. Kees Kaldenbach is your private "scholar-lecturer on culture tours" *.

*Martha Gellhorn, Travels with Myself and another, p. 182.

---
Please contact me for time and fees of the tailor-made tour you ar interested in.
These tailor made tours are available upon request - please contact me to book a date. Minimum group size: 1 person. Maximum group size is limited to about 10 persons. With a megaphone I can also manage larger groups on the streets.
---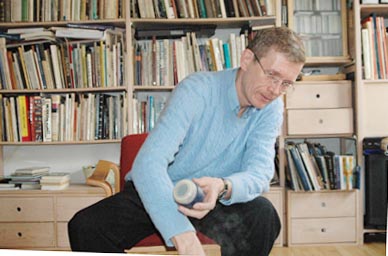 Complete Listing of tours
Photo by Dick Martin.
Visit a large architectural cultural site on Amsterdam at Startamsterdam.com
Old maps on http://watwaswaar.nl
---
Endorsements
The Rijksmuseum has done me the honor of linking the main Rijksmuseum site to my website. Start at www.rijksmuseum.nl and select Collection. Then choose 'Digital Collaboration' and the 'Digital Vermeer House'.
I conduct Rembrandt walks in Amsterdam for the Netherlands Bureau of Tourism, London and New York City offices. Their clients include important journalists.
The travel site www.luxurytraveler.com has devoted a main feature to my tours and walks.
Read further client testimonials.

Visit the GAYtoZ Events Guide
- the UK's gay calendar
---
About Drs. Kees Kaldenbach:
Read a biography.
Drs. Kees Kaldenbach has been featured in television and radio documentaries, including BBC2 TV, NTV Japan, Danish TV and Radio Netherlands World Service. In July 2004 he was interviewed about Delft artists by Tetsuya Tsuruhara for the leading Japanese newspaper The Yomiuri Shimbun. In 2004 and 2005 he acted in an advisory role to additional BBC teams. Kaldenbach has written extensively on Vermeer and 17th century Delft, on Vincent van Gogh and on other art history topics.
Drs. Kees Kaldenbach is your private "scholar-lecturer on culture tours".
Further information is available on his encyclopedic web site: www.johannesvermeer.info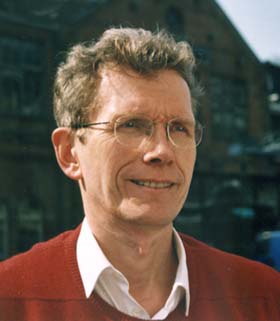 Contact information:
Drs. Kees Kaldenbach , kalden@xs4all.nl
Haarlemmermeerstraat 83 hs
1058 JS Amsterdam
The Netherlands
telephone 020 - 669 8119 (from abroad NL +20 - 669 8119)
cell phone 06 - 2868 9775 (from abroad NL +6 - 2868 9775)
Reaction, questions? Read client testimonials.

Open seven days a week.

Member of the VVV Tourist information and the Amsterdam Chamber of Commerce (Kamer van Koophandel).

Email responses and bookings to art historian Drs. Kees Kaldenbach.

This page forms part of the 2000+ item Vermeer web site at www.xs4all.nl/~kalden

Launched 12 Feb 2011. Updated 17 february, 2017.