Exceptional private art tours in Holland: a Review of Kaldenbach's art tours in Elseviers Magazine
Kerstnummer / Christmas number.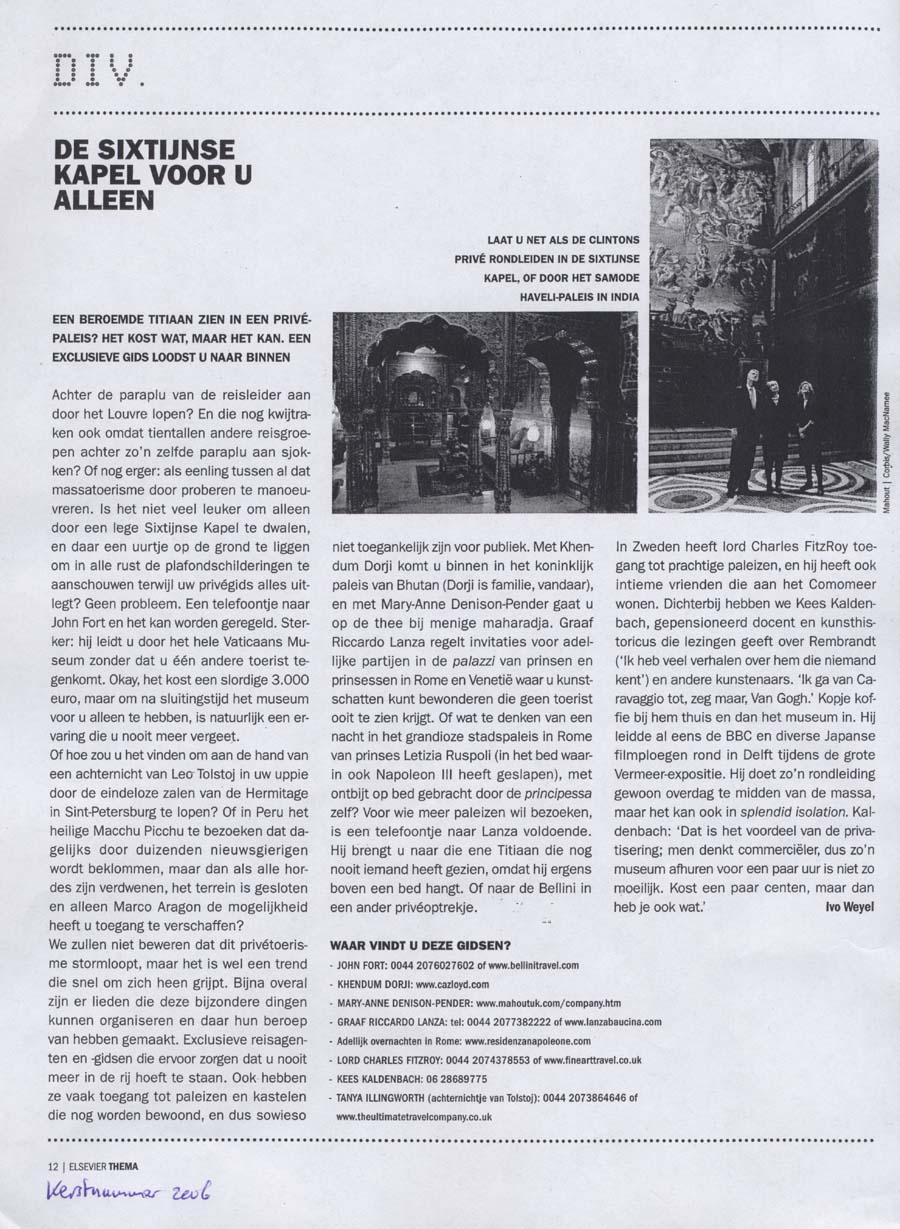 Dat van 'gepensioneerd docent' is licht overdreven, en moet dus zijn: "voormalig docent".
---
Photo by Dick Martin.
Mr Kaldenbach is available as a lecturer and tour guide.
Research and copyright by Kaldenbach. A full presentation is on view at www.xs4all.nl/~kalden/
Updated June 9, 2016.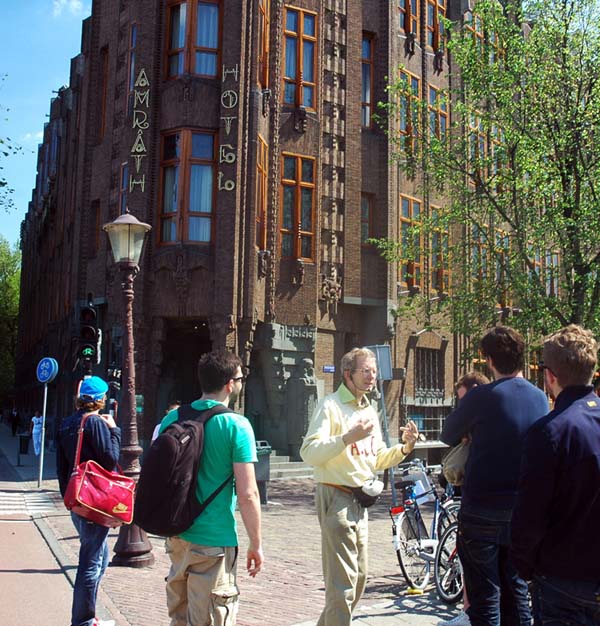 Foto zomer 2011.