Inventory document 132 page 6
In the cooking kitchen - In de koockeucken / In the washing kitchen - Int was Keukentgen / In the hallway - In de gang / In the room above the basement - Op de keldercamer - property Catharina Bolnes.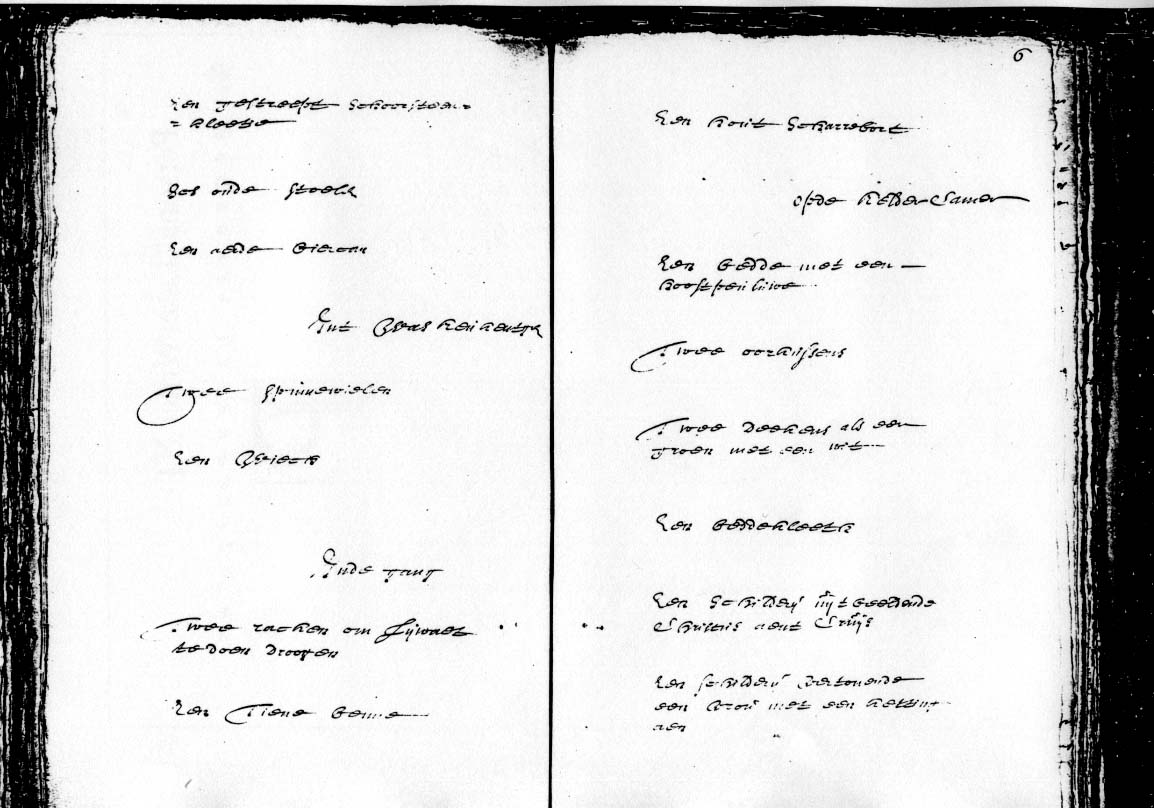 Gemeentearchief Delft, akte van notaris J. van Veen, nr. 2224, volgnummer 132. Tekst opgesteld 29 februari 1676. Een assistent van notaris J. van Veen loopt rond in het huis van de overleden Johannes Vermeer en noteert twee aparte lijsten van goederen: eerst die van Catharina Bolnes (volgnummer 132) en daarna die van haar moeder Maria Thins (133).
---
Research copyright by art historian Kees Kaldenbach. Email kalden@xs4all.nl Back to the Welcome page: click Welcome. Thanks to industrial engineer and web-wizard ir. Allan Kuiper for his wonderful navigator and 3D movies.
Launched December, 2002.