Important Pre-walk Instruction for Internet QuickTime movies of the South gates of Delft, 1660s.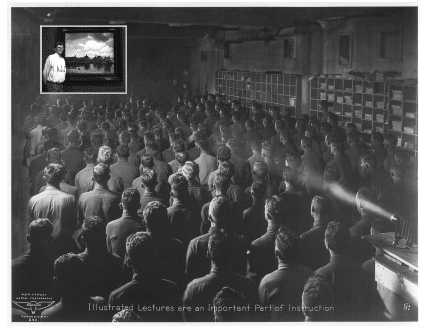 A Particularly Attentive Pre Walk Audience enjoying an Illustrated lecture. In just a second they will run to their PC. B/W Photograph on top from a book on the History of Kodak Photography.
These Pre Walk Instructions are given to this attentive audience:
Check - do you have Windows Media or a QuickTime movie player installed on your PC or Apple ?
If not - download and install a QuickTime player for viewing QuickTime movies - in less than 10 minutes.
Download links and instructions and all QuickTime movies are online at the site of the Department of Industrial Design, Delft:
This will Guarantee Full Appreciation. Buckle up!
This page launched 17 November 2001. Updated December 8, 2014