HV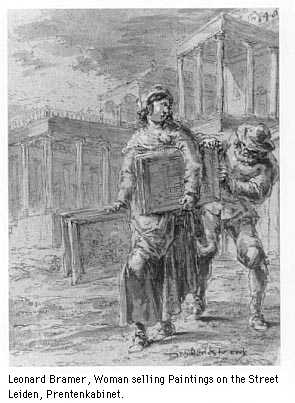 Hendrick Jansz Vockestaert (?-1624), painting dealer and art objects dealer. Lived at Oude Langendijk probably on or near nrs 1-6.
He specialized in paintings on alabaster and in objects made of silver and gold.
Note. Internet archives mention children buried in 1619, 1620, 1624. Huizenprotocol Fol. 926 states "south of Boterbrug and Peperstraat". See discussion in exh.cat. 'Vermeer and the Delft School', Metropolitan Museum of Art, New York City, 2001, p. 68.
This page forms part of a large encyclopedic site on Delft. Research by Drs. Kees Kaldenbach (email). A full presentation is on view at johannesvermeer.info.
Launched 16 February 2005; Last update March 1, 2017. More info in the RKD site.