FS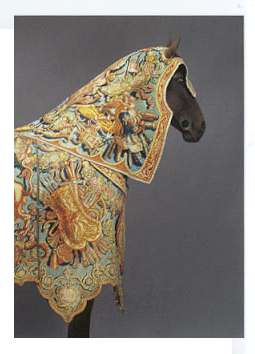 Aert Spiering (1593-1650) was the workshop successor of Francois Spiering / Spierincx (c.1576?-1630?).
To the right a set of festive garments for a horse.
Note.
This page forms part of a large encyclopedic site on Delft. Research by Drs. Kees Kaldenbach (email). A full presentation is on view at johannesvermeer.info.
Launched 16 February 2005; Last update March 1, 2017. More info in the RKD site.