JG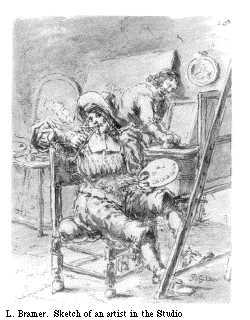 Jan Pietersz van Ghilt / Gils (15??-after 1625). Initially a painter, in Guild before 1613. From 1612 on he became gerechtsdeurwaarder (bailiff). At his wife's death in 1621 an inventory was made. To repay a loan he transferred about 25 paintings to his father-in-law, Abram van Neck (15xx-1622) who died that same year. Included in a long list of paintings were a Karel van Mander Crucifixion (200 guilders) and a Hendrik Steenwijck Church interior (150 guilders). Address unknown.
Note. Bredius Künstler-Inventare V p. 1751. Montias AA 1982, p. 138 mentions Deurwaarder van den Hove van Holland. Bredius Künstler-Inventare V 753.
This page forms part of a large encyclopedic site on Delft. Research by Drs. Kees Kaldenbach (email). A full presentation is on view at johannesvermeer.info.
Launched 16 February 2005; Last update March 1, 2017. More info in the RKD site.