JS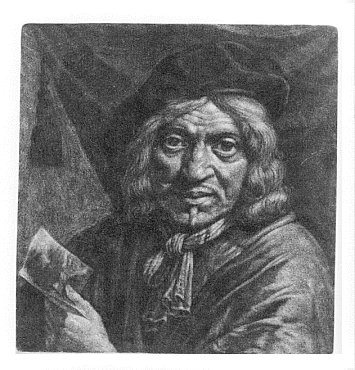 Jan van der Spriet (active c. 1700). A "good" portrait painter, also mezzotint engraver. In Guild 1675, his training with Jan Verkolje having been paid for by the town orphanage. Address unknown. Moved to England where he married and remained there.
An example of Verkoljes' art is shown here.
"Good" according to Boitet p. 791. Obreen I, 6946 or 1946? GAD not in Huizenprotocol.
This page forms part of a large encyclopedic site on Delft. Research by Drs. Kees Kaldenbach (email). A full presentation is on view at johannesvermeer.info.
Launched 16 February 2001; Last update March 1, 2017. More info in the RKD site.