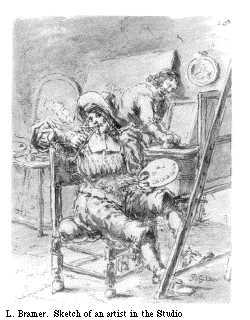 AG
Adriaan Arents Gouda (c.1630-1667). History painter, not on Guild list. From a wealthy family, he traveled to Italy ; owned a library. Lived east side of Verwersdijk, inherited this house 1655 and died there. Also owned and let for 180 guilders De Vergulde Claeuw (The Gilded Claw), west side of Voorstraat. Also owned het Casteel van Roomen (The Rome Castle) in 1664, on east side of Voorstraat.
Note. All addresses in Bredius, Künstler-inventare II 684.
This page forms part of a large encyclopedic site on Delft. Research by Drs. Kees Kaldenbach (email). A full presentation is on view at johannesvermeer.info.
Launched 16 February 2009; Last update March 1, 2017. More info in the RKD site.