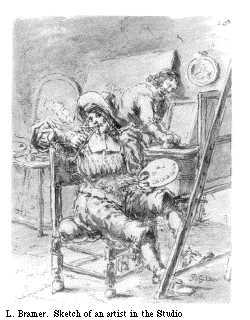 SF
Symon Fangaert (1625-1665). Portrait painter. In Guild 1647. Lived Koornmarkt in 1662.
At his death he left goods worth just over 208 guilders, including prints worth 2 guilders.
Note. Birth year from GAD Internet. Bredius Künstler-Inventare II p. 612-613.
This page forms part of a large encyclopedic site on Delft. Research by Drs. Kees Kaldenbach (email). A full presentation is on view at johannesvermeer.info.
Launched 16 February 2005; Last update March 1, 2017. More info in the RKD site.