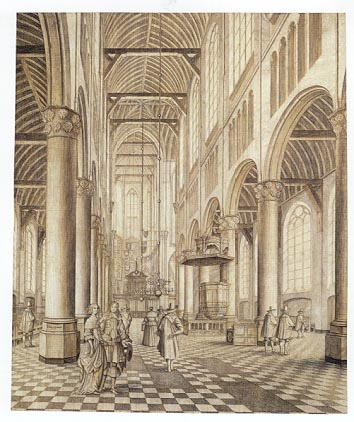 JCo
Johannes Coesermans (before 1606-after 1680). Painter of seascapes and church interiors, also a painting dealer. He was not born in Delft. In Guild in 1661. Address unknown.
Right: View of the New Church, Delft.
Below: Pen painting of an Ideal Town, private collection.
Note: Thieme-B. VII, p. 169.
This page forms part of a large encyclopedic site on Delft. Research by Drs. Kees Kaldenbach (email). A full presentation is on view at johannesvermeer.info.
Launched 16 February 2005; Last update March 1, 2017. More info in the RKD site.