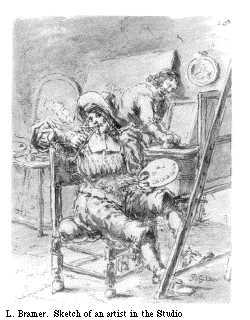 AvB
Albertus van der Burch (1672-after 1729). Painter of history, genre, landscape. He studied with of Jan Verkolje from 1686-93, and later with Adriaen van der Werff. In Guild 1698.
Sold a painting of a Birds' Nest to a Van Bleijswyck for "25 gold ducats".
Address unknown, "living in this town" in 1709; still in Delft in 1729.
Note. Boitet 1729, p. 791-793. Saur XV p. 177., GAD Not Arch 2609, akte 43, 30 Dec. 1709.
This page forms part of a large encyclopedic site on Delft. Research by Drs. Kees Kaldenbach (email). A full presentation is on view at johannesvermeer.info.
Launched 16 February 2001; Last update March 1, 2017.