An Atlas of maps, facsimile in full size, VOC Kaarten Vingboons atlas.
Only 1000 copies printed, this is number 272, numbered in the back, very beautifully bound, and embossed, single face fine printing, luxurious slipcover.
As insert in back pocket: scientific notes by J. Van Bracht. Atlas and insert and slipcover in Perfect condition.
Publisher: Fibula van Dishoek,
Price quitations below: between E 390 and E 600. Make me an offer I cannot refuse.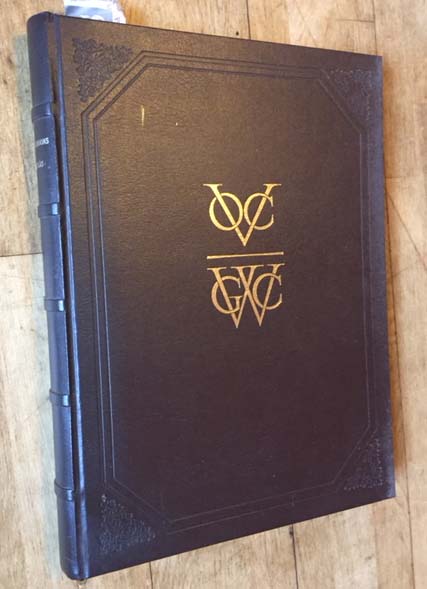 ..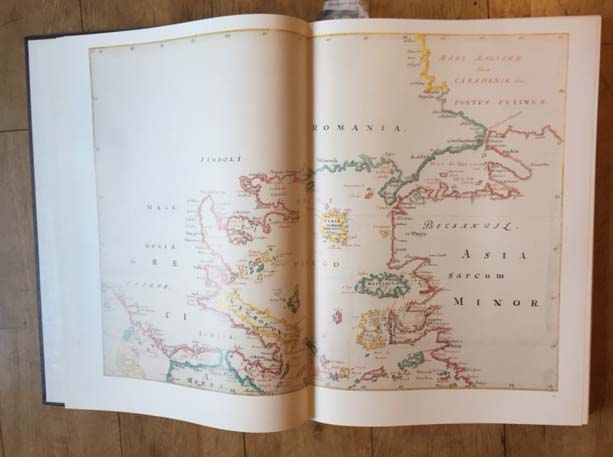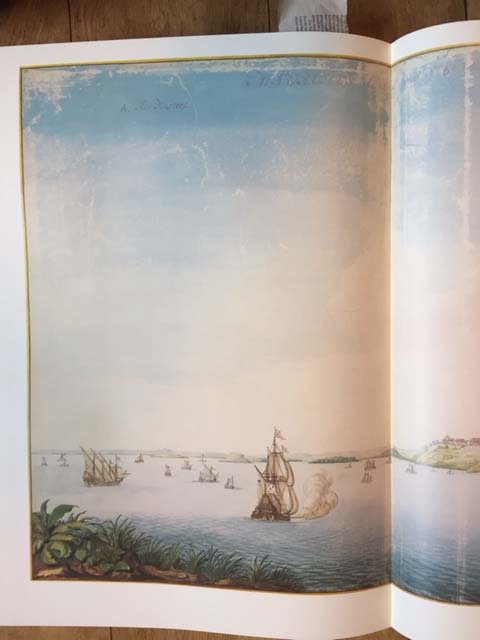 ..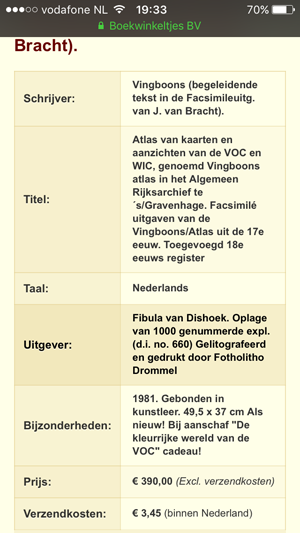 ..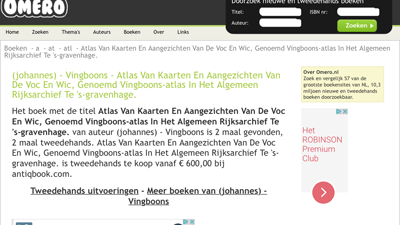 ....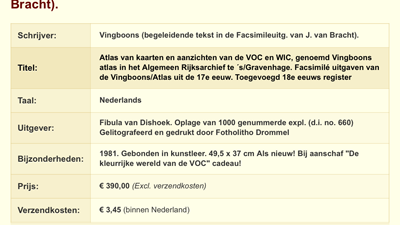 I am Kees, a private person in Amsterdam and I also offer some extraordinary books and objects for sale. Make me a decent offer.
Historic very large Atlas of Israel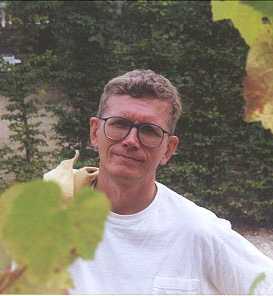 Reaction, questions?
Kees Kaldenbach, kalden@xs4all.nl
tel NL +20 - 669 8119
cell NL +6 - 2868 9775