Spaza, a bohemian place to stay in Johannesburg, South Africa.




Imagine you wish to stay in Johannesburg for a couple of days but you want the security of staying with a trusted person.
I would like to introduce Drew, a VERY nice person, and staying in his private home has the added bonus of sharing in his private home + getting a separate artists studio space with a fine bed in his separate garden house in the suburb of Troyeville. Think poor neighborhood. Fun to be there anyway.
Think of Bohemian. Think of Artists Life. Think of meeting other artists who work in his garden at their projects. Think of simple life. Think of sharing your resources with Drew. Bring some food and drink. Eat some of his food. Pay him a reasonable fee for taking you from A to B to C in town (in a worn down old car!). And he will be the perfect host and show you dozens of works of art in mosaic which ha has realized in Johannesburg, in a group effort with local groups of inhabitants. He is a truly fine human being (gay in fact) who is a quiet giving angel.
At only 7 minutes walk from his guest house address you will find the XL olympic swimming pool, open to all visitors.
In the early morning he could take you for a walk to the olympic size swimming pool near by (Entry fee Rand 10 = 1 Euro) to get a good head start.
Spaza Art Gallery, Troyeville, South Africa
home 011-614-9354
cell 0824-943-275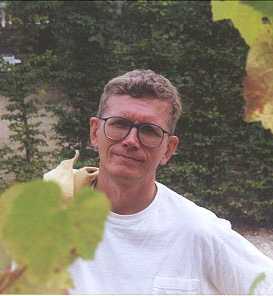 Reaction, questions?
Kees Kaldenbach, kalden@xs4all.nl
tel NL +20 - 669 8119
cell NL +6 - 2868 9775
Update 22 nov. 2013