Naming and Shaming.
Pilloried!
Warning against Scam artists, Fraud, Big Companies who do not pay their bills.
A friendly warning for my esteemed colleagues by art historian Drs Kees Kaldenbach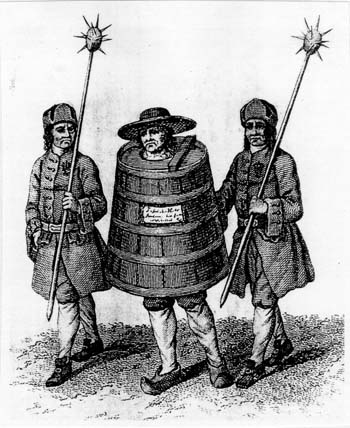 Nr 1.
Norgine orders 3 tour guides for only 1 small group on the day of the tour sends two of them home. Tralala. Proceeds not to pay the invoice.
Norgine Pharmaceutical. A large multinational pharmaceutical company with offices in France, Holland and England. On Thursday June 26, 2008 Norgine ordered a small group tour for ONE small group for which not ONE but THREE guides turned up at the appointment at Hotel in the Jan Luyken street:
1) Ms. C.H., from Guidor Guides
2) a guide from the Amsterdam Tourist Board
3) Drs. Kees Kaldenbach, myself.
A strange discussion took place on the sidewalk, which showed a royal confusion in the Norgine France office, between initial plans for tour walks in June and September 2008. Finally guide number 1 walked away exasperated, and nr. 3 (moi) was actually sent away by Ms. A.K. from Norgine, Amsterdam. The honorable way to fix this cockup would be that Norgine admitted a mistake and paid my invoice. Not so. I sent letters asking for my invoice to be paid to:
Norgine
To the Director,
2, rue Jacques Daguerre
F-92565 Rueil Malmaison cedex
France
General manager Benelux
Norgine BV
Hogehilweg 7
1101 CA Amsterdam-Zuidoost
General manager of Norgine UK
Chaplin House, Whitewater Place
Morehall Rd
Harefield
Uxbridge UB9 6NS
United Kingdom UK
Result? The managament in ALL THREE places, Amsterdam, France and UK told me all to shut up and go away!
My advice: do not respond to any tour requests from Norgine Pharmaceuticals. They do not plan tour appointments very well and then fail on payment of the invoice.
= = = = = =
UPS fails to respond to Identity Fraud - UPS did not block an account which was illegally opened by a fraudulent person - causing for me some 10 hours of work and numerous expensive phone calls. Response by doing nothing for 6 weeks.
UPS Amsterdam is a package delivery firm. February 2009. Someone (a third party unknown to me) illegaly perpetrated Identity Fraud and started sending packages across sthe world, using my company name and then horrible big invoices from UPS Amsterdam started landing on my desk. Day after day and week after week I called and called and called the UPS help desk and in 20+ phone calls spoke to more than 10 different persons there. In the course of these weeks THREE different UPS file registration (dossier)numbers were opened in my name. I wrote exasperated letters and emails to all manner of offices in UPS. All I demanded was to block my illegally opened account. Nothing of the sort happened. UPS blundered on and on for more than 6 weeks and money was withdrawn from my bank account by UPS (and pulled back by me). On March 10, 2009 I claimed my expense hours in an invoice. The result: ultimate silence at UPS. Nobody called and explained. I wrote to the officers at the Ireland helpdesk and then to the director:

To the Chief Executive Officer
UPS
Zandsteen 22
2132 MR Hoofddorp
The Netherlands

Ultimate silence... whhooohhh.

Then I wrote to the UPS Complaints Department,

The Team leader
Deccaweg 16
1042 AD Amsterdam
Holland

The final result was a sanctimonious email on July 29, 2009 in which the team leader wrote that UPS had done everything it could and feeling sorry for my feeling that UPS in my personal view had not done everything on time. Washing its hands in innocence.

========

2009. Translation ordered and not paid. Hiding and not answering. Vertaling bestellen en dan geheel niet betalen en niet reageren: Mw Natasja Marijke Smilde uit Rheden is UvA studente met huiselijke problemen en heeft voor mijn vertalingen factuur 1 wel betaald maar factuur 2 ter hoogte van E 176,71 niet, dit ondanks 4 aanmaningen met email en post.

======

2010. John Langdon and Cindy made an appointment for two simultaneous sessions with two therapists. Did not show up at the agreed time. Failed to call beforehand and then not responding at all to cals and emails to pay the bill. The client is alternatively known as Lee / John / Brian Langdon and he lives in Austin, Texas , with Cindy. His cell phone is 001 512 7731 534. Where is my payment, John?
= = = = = Grade A individual scam artists = = = = =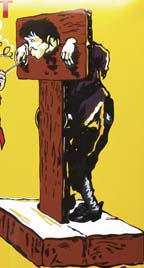 Pure grade A scam artists below say they are travel agents, order a BIG package tour FOR A THIRD PARTY - which takes hours of preparation and then proceed to ask for a royal fee up-front for bringing in the booking. Pure fraud.
1. In October 2008. Catherine Cole <bluemoon.travels@zenbe.com>. Her fake address: Kiln House 210 New Kings Road London,GreaterLondon SW6 4NZ.

= = = = = =
2. In May 2009. Samuel Adams, <samadex01@hotmail.com>. Fake order for a large family outing tour. Caught him red-handed fraudulent on the web under his email address doing other nasty tricks.
= = = = = =
3. In February 2010. Mark Smith, <mark.smitt70@yahoo.co.uk> wanted me to prepare a 10 person tour from May 10 to May 20 and askes me to "... select the best Vehicle we can use for this movement So i will like to make a deposit of GBP 1,200 POUNDS as an initial deposit for the booking of the Vehicle..."
"Thanks very much for your email and also taking your time to get back
to me in time and I must commend your attitude towards your customers,
to be honest with you this is our first time to visit your country so for this you have
to put in your best to make sure that we really enjoy our stay so you
have to reserve a vehicle for us in your fleet."
Haha!! Funny!!
==========
4. In May 2010.
Rhobberman@aol.com wrote: "Goodday to you.I am Gary Dusseldorf,i am resident in the United Kingdom but will be attending a Business Seminar in Your Country from 21 June to 23 June 2010 which is 3 Days. During the Period i will need to be Chauffeur driven Around Town and i will also need to be Picked up at Your Airport."
Smelling a little rat I asked for a credit card downpayment.
He answered: "Thanks i will opt to pay by Check as that is safer and easier for me.I will send you Payment in form of an Euro Draft which can be drawn at any Bank in Europe to the tune of 4,000 Euros to cover the Cost and you will help me send the Balance on the Check to my Trvel Agent in the UK."
====
---
Read his biography.
List of publications.
Further information is available on his web site: www.johannesvermeer.info
Contact information:

Drs. Kees Kaldenbach , kalden@xs4all.nl

Haarlemmermeerstraat 83 hs

1058 JS Amsterdam

The Netherlands

telephone 020 - 669 8119

(from abroad NL +20 - 669 8119)

cell phone 06 - 2868 9775

(from abroad NL +6 - 2868 9775)

How to get there (after your booking confirmation!):

- by car: ring road exit S 106 towards the centre, then 1st to the right (paid parking)

- by trams 1 and 17; exit at Surinameplein

- by tram 2; exit Hoofddorpplein.

From the museum square it takes about a 10-minute tram ride.
---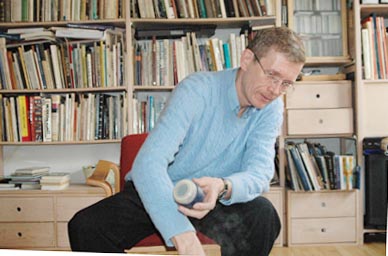 Menu of tours
Photo by Dick Martin.
Launched May 11, 2009. Updated June 15, 2011.
Pilloried! Put in the stocks. Warnings against scam artists, fraud, fraudulent, companies, bad business, dishonesty, firms who do not keep appointments and pay bills.